Watch John Legend's Emotional Song at the Billboard Awards 2 Weeks after His Wife's Miscarriage
Last month, singer John Legend and his wife Chrissy Teigen lost their third baby when the television show host had a miscarriage. On Wednesday, Legend paid tribute to his wife with an emotional performance at the Billboard Music Awards.
John Legend, 41, and his wife Chrissy Teigen, 35, are still mourning the loss of the third child. The "Lip Sync Battle" host miscarried their son, Jack, after going through medical issues during her pregnancy.
For the first time after the miscarriage, Legend featured on this year's Billboard Music Awards where he gave a heartfelt performance. The singer sang his emotional track, "Never Break," while playing the piano.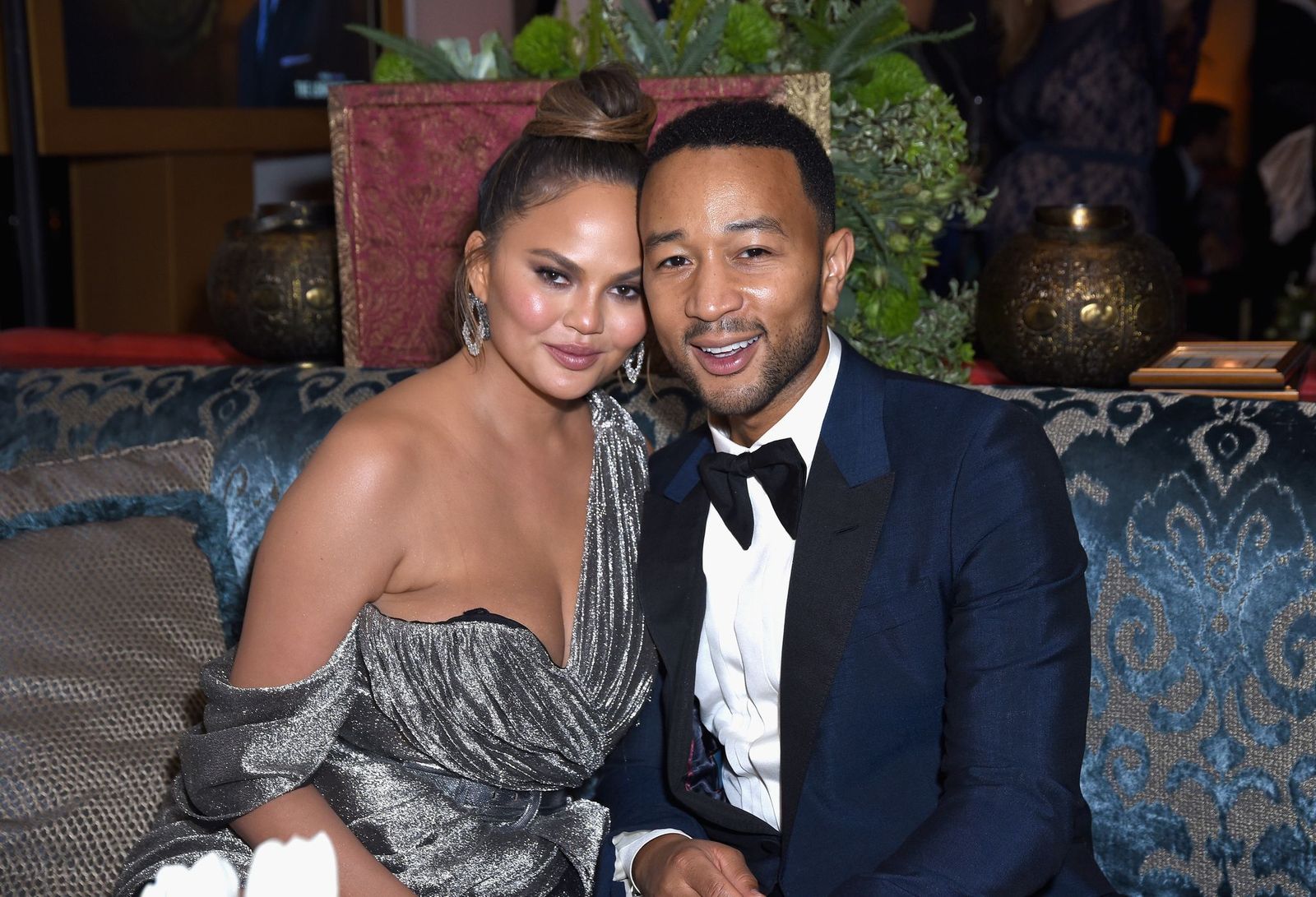 JOHN'S EMOTIONAL SONG
Legend's song was taken off his latest album, "Bigger Love." The vocalist was introduced at the awards by Kelly Clarkson who sent him and Teigen her love as they continue mourning their third child's loss.
Clarkson said: "He [Legend] and Chrissy just have this warm way of inviting us into their world, the highs and the lows." She shared how their hearts went out to the couple during this difficult time.
KELLY THANKED JOHN & CHRISSY
"The Kelly Clarkson Show" host thanked Legend and Teigen for continuing to share their talents and light with them. She called Legend's performance a special one and called the night one of her favorite ones.
The "All of Me" singer and his wife initially announced in August 2020, that they were expecting their third child together. The couple announced they were going to have another child in Legend's music video for the song "Wild."
MUSIC AWARDS HONOR LEGEND
The Billboard Music Awards took to Instagram to share a snippet of Legend's moving performance. The awards ceremony captioned their post showing their support for the R&B musician writing:
"Our love for @johnlegend will Never Break."
KEEPING HER FANS IN THE KNOW
Teigen then kept her fans in the loop when she revealed she'd been hospitalized after experiencing pregnancy complications. After losing her second son, she shared the most heartbreaking images after finding out she'd lost baby Jack.
Her son didn't make it because he never got enough fluids as his mother received blood transfusions at the hospital. She also wrote a lengthy caption explaining how she and Legend had never named their children up until the child was born.
THE COUPLE'S OTHER KIDS
Besides the child they lost, the famous couple is also parents to daughter Luna and son Miles. The star's two children were born conceived through in vitro fertilization (IVF) treatments.
A day after her miscarriage, the "Chrissy's Court" star shared her trauma about going home from the hospital without her son. Before having to go to the hospital for transfusions, Teigen was put on a two-week bed rest.