Donny Osmond Says He Can Relate to Justin Bieber's 'Lonely' & Knows What He's Going Through
Singer Donny Osmond said he could relate from his experience, the loneliness American singer Justin Bieber talked about in his recently-released hit single, "Lonely"
Justin Bieber might just have discovered that there is someone who can relate to how lonely he feels from the pressure and demands of fame. In his new song "lonely," Bieber laments the loneliness he feels now and the criticism his life has faced since he emerged as a child celebrity.
Bieber says that the loneliness he feels seems to be the price for fame and money at an early age, a feeling veteran singer Donny Osmond said he could relate to.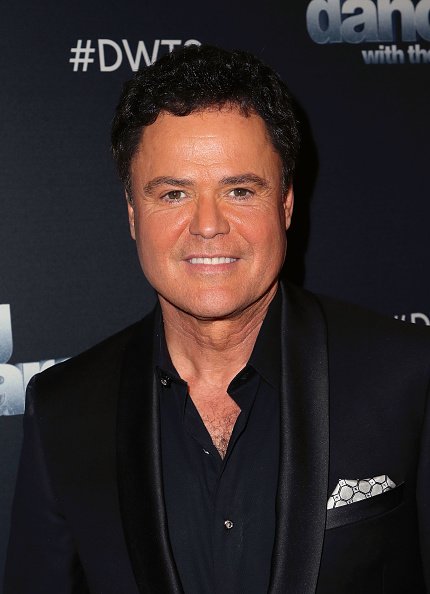 Osmond himself knows what it feels like to be in the spotlight at an early age and also the heavy scrutiny and loneliness that follows the fame. In an interview, the TV star said he could identify with the song's emotional lyrics and revealed that he also had his spell of crying and feeling lonely.
Osmond said he admired Bieber for being able to change his life. the "Dancing with the Stars" alum noted that the latter, who is married, wants to focus more on his relationship with his wife.
Osmond recalled crawling up into a ball and going to a corner to cry because he was lonely and noted that it was at that point he realized he needed to start taking care of himself.
Osmond said that he is thankful for the beautiful life he has created with his wife of over four decades.
Osmond was thrust into the spotlight at an early age as part of the group The Osmonds, which starred his older brothers. The 62-year-old has had a career spanning over five decades and has dabbled into various arts like dancing, acting, and singing.
Osmond became a teenage sensation with his solo performances in the early 70s. His songs scoring high numbers meant he could amass some fortune for himself.
According to reports, Osmond has a £13.9 million net worth. Songs like "Go Away Little Girl," which landed at number one in the US charts, gave him the statue of an international star.
With all his achievements, the former teen idol said if he could go back in time, he would inspire his younger self to keep dreaming big. Osmond is known for his passion and musical enthusiasm. At 62, he has said that there are no plans for retirement.
Of all he is most grateful for is his wife Debbie, who he said blessed him with five amazing sons. Osmond said that he is thankful for the beautiful life he has created with his wife of over four decades.
The couple, who are now grandparents, said they relish every opportunity to spend time with their family, especially in a year such as this that reminds people to be grateful for the things taken for granted.