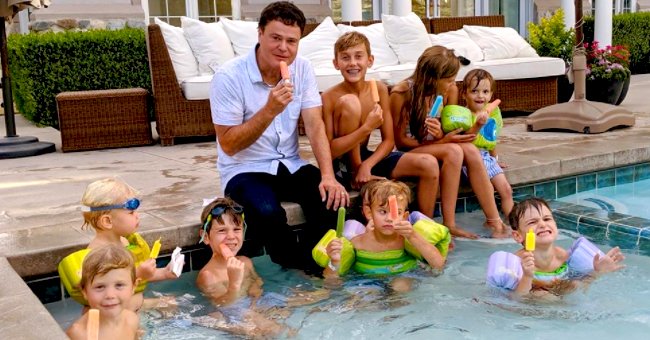 instagram.com/donnyosmond
Donny Osmond Longs for His Grandkids with a Cute Throwback Snap Amid COVID-19 Lockdown
Multi-awarded singer Donny Osmond recently revealed what he's missing in his life after spending months apart from his family amid the coronavirus pandemic.
On August 21, Donny Osmond uploaded a throwback photo of himself and his grandchildren on his Instagram. In the adorable snap, they are seen sitting in his yard. The 62-year-old captioned the post:
"I could use a large dose of grandkids, pool time and popsicles right about now."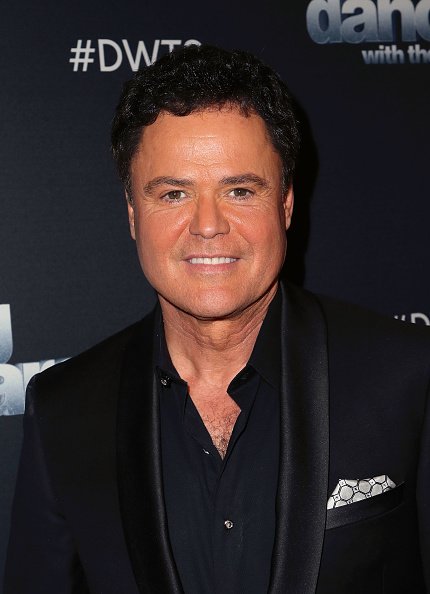 Donny Osmond at CBS Televison City on October 2, 2018 in Los Angeles, California. | Photo: Getty Images
Due to the ongoing COVID-19 pandemic, Osmond has not seen his family a lot. However, he did discover some exciting news about his children.
In June, he learned that his son Christopher would be a dad to a baby girl. Then, on August 9, the singer informed his avid followers that his son Donald was expecting a fourth child with his wife.
"Debbie [Osmond] and I are so delighted to share that our 12th grandbaby is on his way!" Osmond said on Instagram at the time. He was over the moon at the thought of his expanding family.
Osmond loves to spend time with his wife Debbie, at his home in Provo, Utah. According to him, the neighborhood does not know him as the acclaimed singer that he is.
He said that it was comforting to live in a place where they can just be a family. He added that that he knows a few people recognize him, but that they are very kind.
Before Osmond and Debbie became a couple, she first dated the singer's older brother, Jay.
Osmond said that he is simply a neighbor to these people. According to the singer, he would greet his neighbors on a daily basis, particularly each time he is outside doing some yard work for his wife.
The "Puppy Love" singer and Debbie tied the knot in 1978. They share five sons together — Donald, Jeremy, Brandon, Christopher, and Joshua.
Osmond and Debbie first became grandparents in 2005. Before Osmond and Debbie became a couple, she first dated the singer's older brother, Jay Osmond.
Osmond, who first gained fame performing with four of his elder brothers, once shared on social media that it took him three years to win Debbie's heart and convince her to marry him.
Family also got in the way. In a 2017 interview, Osmond confessed that his father George did not want him to pursue a relationship with Debbie because he expected it would destroy his career.
Osmond's father was right, but the singer has no regrets, because Debbie has been a fantastic person to be with. The singer believed that if he had not married her, his life would have been a mess.
Please fill in your e-mail so we can share with you our top stories!