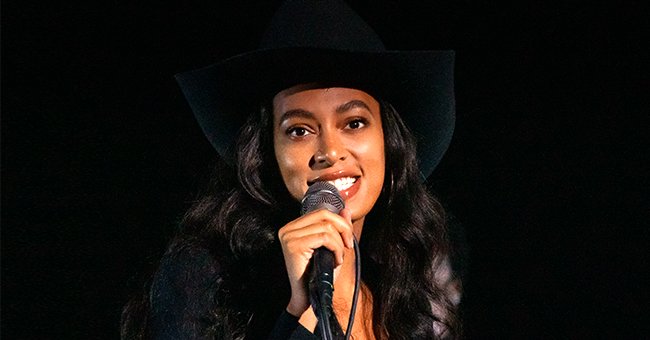 Getty Images
See Solange's Teen Son Julez Looking Chic as He Models His Aunt Beyoncé's Ivy Park Outfits

Singer Beyoncé's found the perfect model for her Ivy Park collection in her nephew Julez, who shared pictures and a video of himself rocking his aunt's collection on his Instagram page.
Solange Knowles' 16-year-old son Julez took to his Instagram page to share photos of himself rocking pieces from his aunt Beyoncé's Ivy Park clothing collection.
Julez shared a snapshot that showed him in the backseat of a car. He wore an Adidas jacket over a black Ivy Park hoodie and matched it with a black face cap which he wore sideways, revealing his braided locks.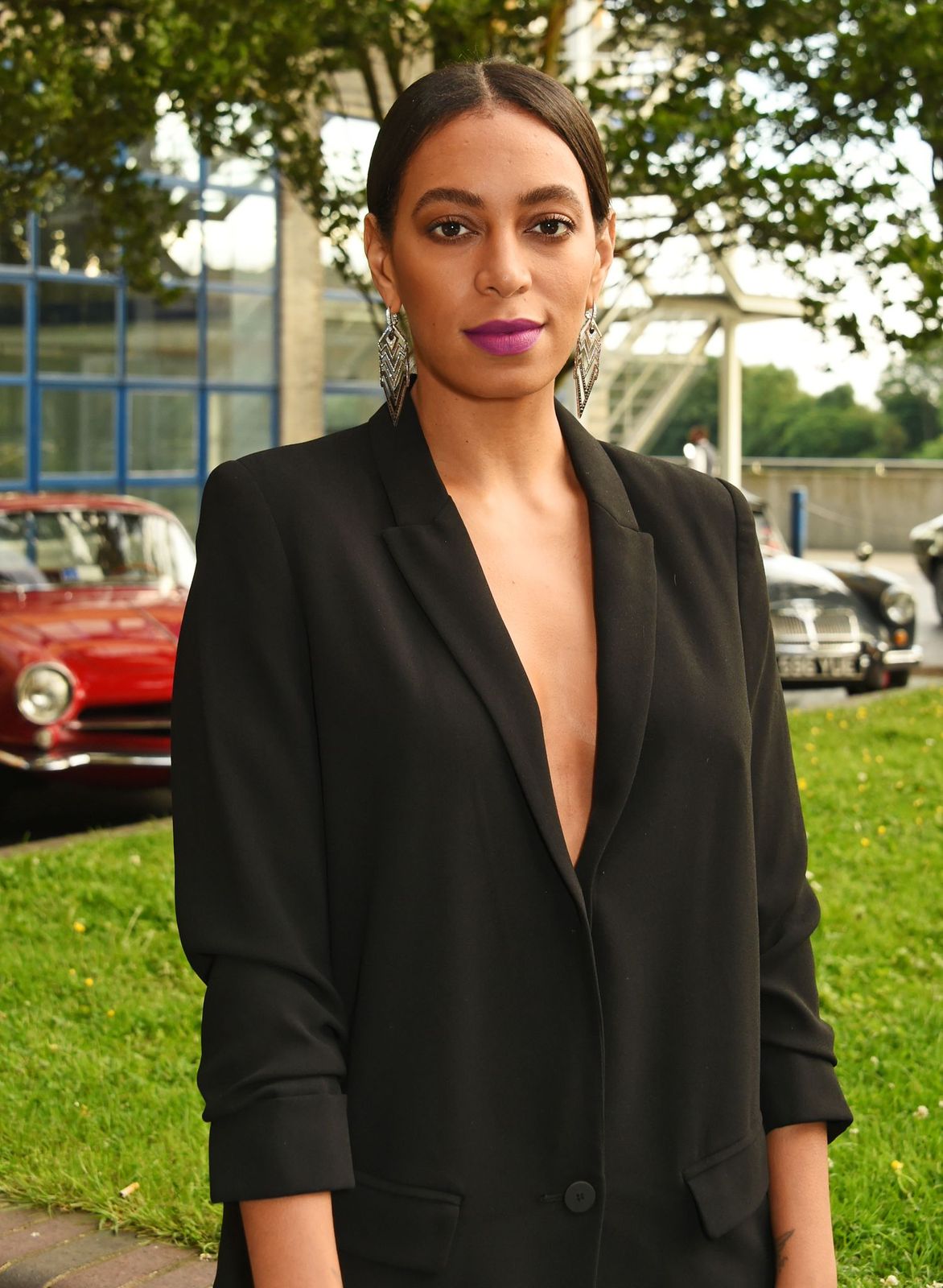 Solange Knowles attends a private dinner hosted by Michael Kors at The River Cafe on June 22, 2016. | Photo: Getty Images
In the second snapshot, Julez brought the camera closer to his face, showing off his growing beard, pink lips, and thick eyebrows as he stared at the camera with a serious face.
In the video, the teenager stood in front of a mirror and showed off his complete ensemble. Besides the hoodie and jacket, he also wore red pants and white-and-red sneakers. His cap had the letter P inscribed on it. Julez tagged Ivy Park in his post's caption.
Julez had loads of admirers complimenting him in the post's comment section. One fan described him as a cool kid, while a second fan said he is adorable.
Julez turned 16 in October and Beyoncé made sure the family celebrated the special day by throwing her nephew a birthday party in her and her husband, Jay-Z's $88 million Bel Air mansion.
Solange's career faltered because of that move, and she described it as one of the most bittersweet moments of her life.
A source revealed Beyoncé and Jay-Z wanted to do something special for Julez because of the COVID-19 pandemic. Hence, they invited every member of the family to their mansion to celebrate the milestone.
Julez clocking 16 was a surprise to many fans who continue to wonder where the time has gone. When he was still 15, pictures of the teenager went viral, with fans noticing how mature he looked in the snapshots and saying he was now a man.
Solange shares Julez with her ex-husband Daniel Smith and had him when she was 18 years old. After giving birth, she moved to Moscow to be with Smith, who was schooling in the Russian capital.
Solange's career faltered because of that move, and she described it as one of the most bittersweet moments of her life. Since her and Smith's split, the former couple has been co-parenting their son.
In 2009, the singer revealed co-parenting had its challenges. She noted that she had to get used to it, though she said the different environments in her and Smith's households gave her son a good balance in life.
Solange is very protective of her son and showed that side of her in 2016 when a fan questioned why Julez spoke French during his high school graduation ceremony, urging the singer to teach him about his history and African culture instead.
Replying to the fan, Solange explained her son learned French so that he could use the language to communicate when he visits African countries which will aid him in making friends there.
She further said she had learned not to subscribe to any standards but hers, adding that what works for her family may not work for the fans' family and that she is ever so proud of her son.
Please fill in your e-mail so we can share with you our top stories!