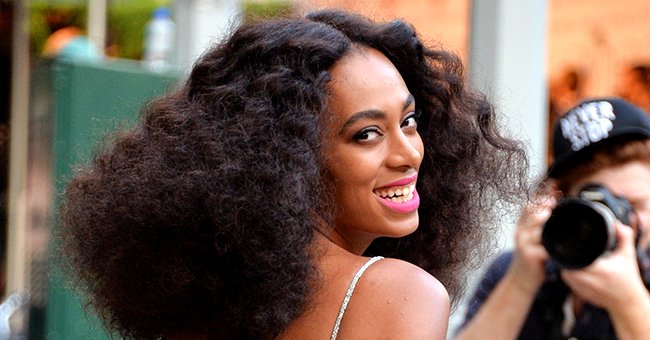 Getty Images
Solange's Son Julez Proves He's a Fashionable Teenager Posing in a White Shirt & Printed Pants

Julez Smith, the only son of singer Solange Knowles, looked all shades of cool in the recent snaps he shared with his followers on Instagram.
Solange Knowles' only son, Julez Smith, took to his Instagram page to share lovely pictures of himself clad in a white top, printed pants, and black-and-white sneakers.
The 16-year-old also wore a red and black face cap and accessorized his cool look with a small gold necklace. In the first picture, he bent his head down, ensuring that his face cap covered his face as he posed in front of a white wall.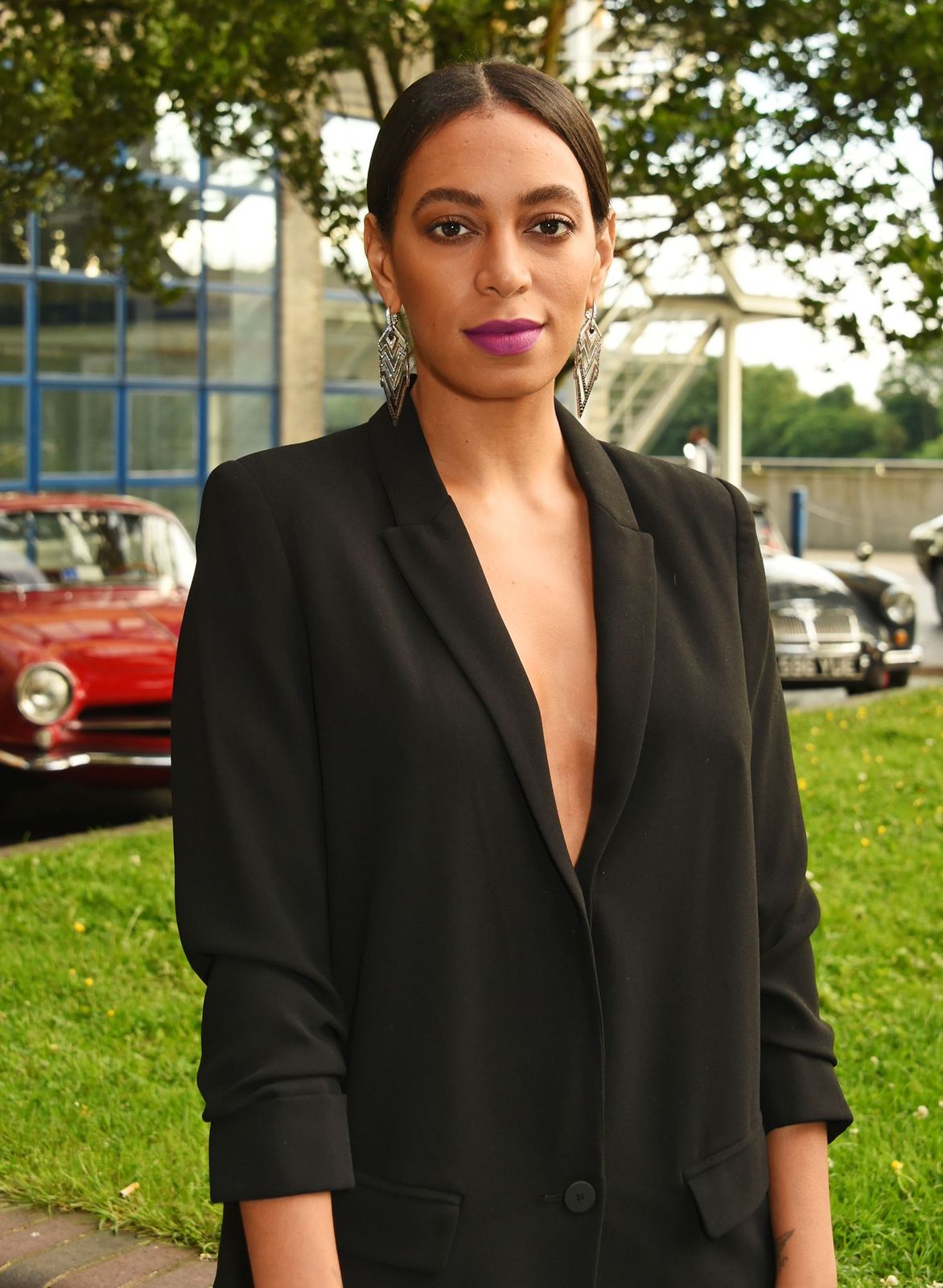 Solange Knowles attends a private dinner hosted by Michael Kors at The River Cafe on June 22, 2016. | Photo: Getty Images
Julez showed his face in the next snapshot, looking up at the camera as he maintained his pose. He wore his face cap backward in the third photo, putting both hands at the back of his head and leaning forward in his posture.
The 16-year-old had both of his hands at his back in the fourth snap. He was without his face cap in the picture as he flaunted his braided hair.
The next set of pictures showed Julez standing on a field with trees visible in the background and making for a beautiful, scenic view. In the first of those pictures, he posed looking at something in the background.
The second photo showed the handsome boy in an erect pose with his wristwatch on display. In the third picture of the set, he appeared as though he was about to run, while he covered his face with both hands in the last snapshot.
In the caption to the post, Julez wrote, "did you know: wifi password- absurd." His followers loved his pictures and left him with words of praise, with one of them tagging him the "CEO of Drip."
Julez has an opinion on everything, so [Tina Knowles] had to squelch his tendency to speak his mind.
Julez recently celebrated his 16th birthday, an occasion that was made more special for him after his aunt, Beyoncé Knowles, hosted the party in her and her husband, Jay-Z's $88 million Bel Air mansion.
A source told HollywoodLife that Beyoncé and Jay-Z felt it was right to do something special for Julez on his 16th birthday because of everything going on with the COVID-19 pandemic.
Hence, they invited the whole family to their mansion to celebrate. The source also said Beyoncé was eager to host the party because of the great love she has for Julez. She plans to throw him the party of his dreams when the pandemic is over.
Beyoncé is not the only one who is proud of Julez. Her and Solange's mother, Tina Knowles, is also fond of the 16-year-old and granted an interview where she made some revelations about him before his birthday.
In the interview, Tina recalled the painful advice she gave Julez on how he should behave around the police as his famous family will not matter in the eyes of the law.
According to Tina, Julez has an opinion on everything, so she had to squelch his tendency to speak his mind, advising him to be mindful of his language when interacting with an officer. This was a painful thing to do because he was taught to be intuitive and to question things.
Solange shares Julez with her ex-husband, Daniel Smith, whom she married at 17. They separated in 2007. She remarried Alan Ferguson, a music video director, in 2014. They also divorced in 2019.
Solange came out from her older sister Beyonce's shadow to make her name in the music industry and has a Grammy Award to her credit.
She recently appeared on the October cover of Harper's Bazaar magazine, where she shared a collection of powerful essays and poems reflecting on the stillness, pain, and joys of a very challenging 2020.
Please fill in your e-mail so we can share with you our top stories!