Boxing Heavyweight Champ Mike Tyson Reveals 100-LB Weight Loss Ahead of 1st Fight in 15 Years
Mike Tyson shocked "Good Morning America" viewers on Monday, November 23, after he took off his hoodie to reveal a toned body following his 100 lb weight loss. 
Former Heavyweight Champion Mike Tyson has been working hard to beat his body back to shape and it looks like it has finally paid off. The 54-year-old is happy with the progress and decided to show it off during a recent interview.
While talking to "Good Morning America" co-anchor T.J. Holmes, Tyson looked super excited to unveil his impressive body and took everyone by surprise after pulling off his hoodie to flex those rock-hard muscles.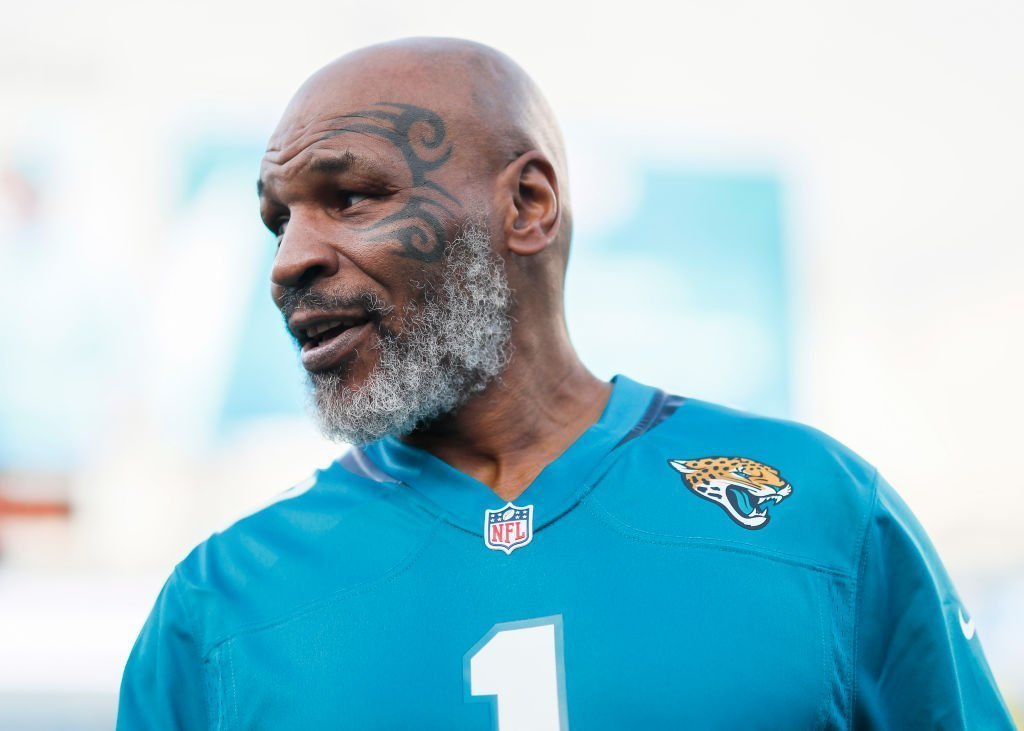 HAPPY WITH HIS PROGRESS
The former pro boxer happily shared that it was all the progress he has made so far. "This is where it's at. This is where it's at, brother," he shared as Holmes' eyes widened in disbelief.
Tyson's goal is to be in the best shape for his comeback fight with Roy Jones Jr. this weekend.
HOW HE LOST WEIGHT
Apparently, Tyson's wife played a big role in his weight loss journey. When Holmes asked Tyson what his weight loss secret was, he shared how difficult it was to get on track. He said:
"I became a vegan. My wife told me to get on a treadmill. I went from 15 minutes on the treadmill and ended at two hours. I had to lose 100 pounds."
TYSON'S GOAL
Tyson is all about hard work and has done it his whole life, so even though losing that much weight was difficult, he kept pushing himself. His dedication and positive outlook have earned many praises. 
Tyson's goal is to be in the best shape for his comeback fight with Roy Jones Jr. this weekend. He will take on Jones in an exhibition fight and looks highly motivated for the epic challenge. 
The boxing legend has been teasing his fans with videos and photos of himself looking jacked for a couple of months now. Not only did he prove that his body is ready to fight, but he also reminded the world that he has still got that knockout power. 
In an Instagram story video that he shared back in September, Tyson almost knocked his trainer Rafael Cordeiro out as he threw a series of power-packed punches at him. Cordeiro did not see it coming!
Reminder: @MikeTyson is 54 years old 😳

(via kingsmma_hb/IG) pic.twitter.com/9NCCNuC795

— ESPN Ringside (@ESPNRingside) September 16, 2020
JONES SEEMED NERVOUS 
As he ducked his head out of the way, Cordeiro looked shocked. After watching the video, former boxers weighed in and said that the November 28 fight might leave Jones seriously injured. 
Even Jones seemed to be worried about his decision to take on one of the most powerful boxers of all time.  Calling Tyson a big and explosive guy, he was wondering If he had made a mistake. Only time can tell!