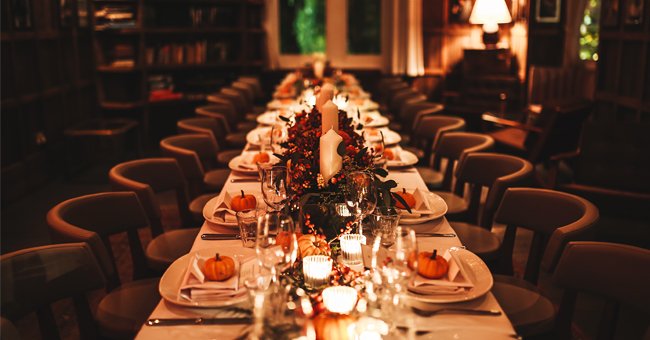 shutterstock
University of Iowa Professor's Offer for Thanksgiving Dinner to Students Goes Viral on Twitter
A tweet showing an email a University of Iowa professor sent to his students offering them Thanksgiving dinner has gone viral, generating millions of reactions.
With the 2020 holiday season approaching ever so quickly, some students plan to eat Thanksgiving dinner alone for fear of bringing COVID-19 home to their families.
However, a University of Iowa professor Elizabeth Pearce is showing that even amid the present pandemic, hope and love can still be found.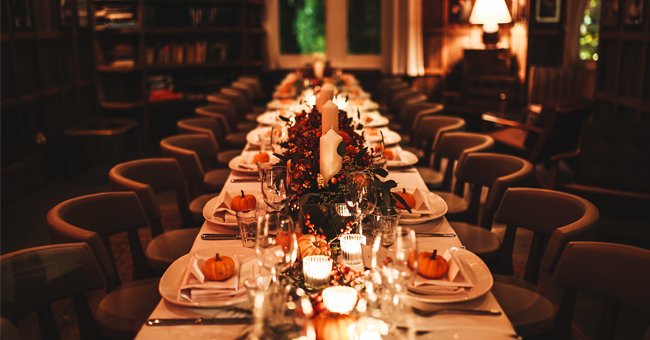 Image of an empty dinner table | Photo: Shutterstock
Pearce is a professor at the University of Iowa's communications department and has been teaching her students virtually like many other teachers across America.
Despite not meeting her students in person, the professor wished to help those of them stuck on campus due to COVID-19 travel restrictions or those quarantining.
Hence, she wrote an email to her class on November 19. In the email, Pearce offered them home-cooked meal Thanksgiving meals, especially as some are unable to be with their families.
The kind professor urged her students to take her offer, saying she and her children would be pleased to make food for them and take extra precautions to prevent any COVID-19 risks.
The professor further said that people had forgotten how to be kind to each other and had lost their human connection.
Inspired and impressed by her professor's kind gesture, a student, Leah Blask, shared a screenshot of Pearce's email, captioning it, "My professor is absolutely too pure for this world."
In no time, Blask's tweet went viral and has already received over 900,000 likes, more than 67,000 retweets, and thousands of appreciative comments, many of which overwhelmed the tweep.
In an interview, Blask said she was not surprised but excited to see that there had not been any negative reaction to her tweet. However, Pearce does not have Twitter and said she never wanted recognition for her offer.
Instead, she only wanted to help those in need of it. Pearce said she believes many students are struggling and that many of their struggles were not being heard.
Reading through many of the responses to Blask's tweet brought tears to Pearce's face, and she said it made her realize how vulnerable Americans were with social distancing,
The professor further said that people had forgotten how to be kind to each other and had lost their human connection. Meanwhile, some strangers who were also inspired by the professor's email asked Blask if they could donate to fund her endeavor, an offer she refused.
Pearce believes some people are shy about coming out and reaching out to others and hopes her gesture will spur more people to do so.
Please fill in your e-mail so we can share with you our top stories!