12-Year-Old Iowa Boy Raises Money for Storm Victims by Making Wooden Baseball Bats
Tommy Rhomberg, a 12-year-old boy from Iowa, attracted a lot of attention after going viral for making baseball bats to raise money for his community following a devastating storm.
In August 2020, a late summer derecho (a group of intense thunderstorms and windstorms) hit Iowa and caused a lot of damage in different cities with winds of up to 140 mph.
Talking to CBS News, Tommy revealed that the storm didn't affect his family much, but others around town were not as lucky.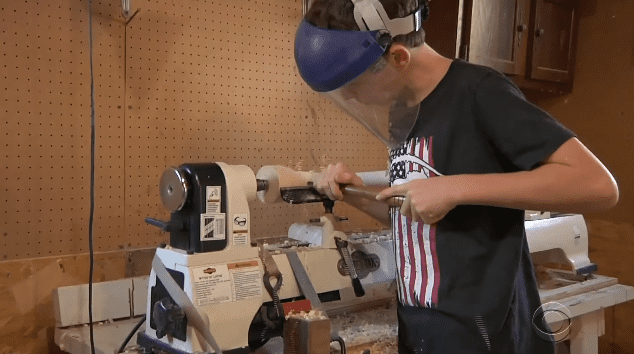 TOMMY RHOMBERG'S CHARITABLE PROJECT
The boy admitted that some people ended up with half of their houses destroyed, which was why he came up with the idea of raising money to help them rebuild.
Due to the devastation that the derecho left behind, one of Tommy's friends' birthday party was suspended. Since he knew his friend loved baseball, he decided to make a baseball bat by hand.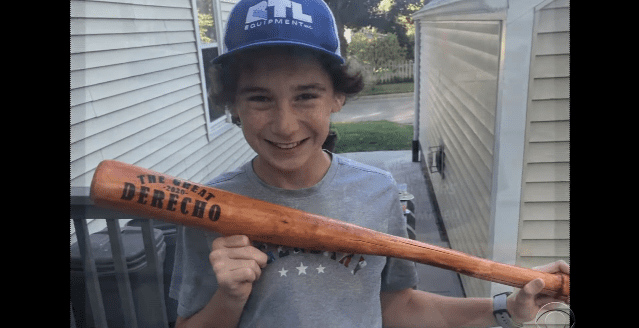 After Tommy gave his friend the bat, which took him 10 hours to make and was called "The Great Derecho," other people wanted homemade bats, too.
Tommy then realized that making bats out of wood brought down by the storm was a great way to raise money. His family eventually bought a lathe so that Tommy could work better and faster.
[Reese] and her family made it out of their house before it was destroyed.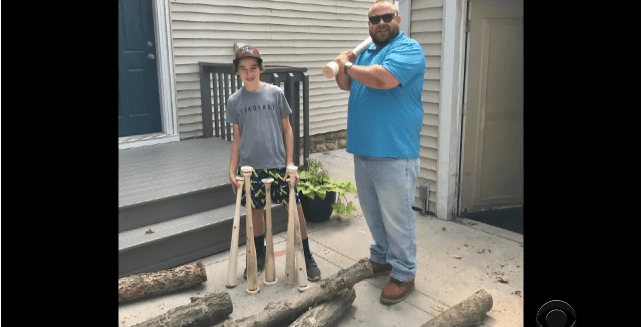 Apart from that, he promised that $20 from each purchase would be donated to The Greater Cedar Rapids Foundation Disaster Relief Fund. As of October 28, he had already made 115 bats and donated over $2,500. About his project, Tommy said:
"I didn't know people would be so interested. But since so many people in our area need help after the storm, let's work together to make a difference for them."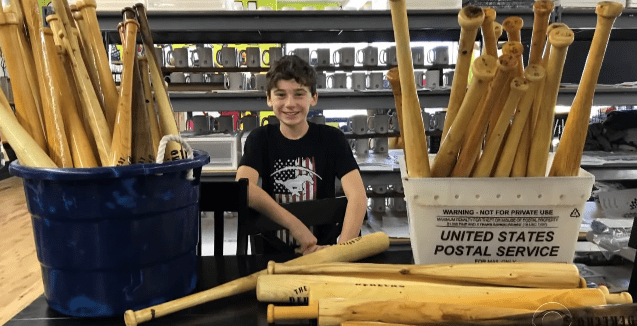 A SIMILARLY KIND-HEARTED INITIATIVE
Tommy, who confessed that he felt like he was really helping people with his initiative, is no longer accepting orders. He pointed out, though, that he might make more bats in the future.
Speaking of kind-hearted actions, baseball collector Kevin Ashford made headlines earlier this year after donating his entire baseball card collection to nine-year-old Reese Osterberg.
Reese lost her home and her baseball card collection in a wildfire. Although she and her family made it out of their house before it was destroyed, they forgot their 100-card collection that took her three years to build.
Her story reached Kevin, who decided that, instead of selling his nearly 25,000-card collection on eBay, it was better to put a smile on Reese's face.