Marie Osmond Shares Birthday Message to Son Brandon — See Reactions to His Long Pink Hair
American singer and television personality Marie Osmond took to her Instagram page to wish her adopted son Brandon a happy birthday as he turned 24. 
Marie Osmond celebrated her adopted son Brandon's birthday in grand style as she took the time to pay tribute to him in an adorable Instagram post. 
The proud mom shared a picture of Brandon in a black t-shirt smiling at the camera. In the snapshot, the celebrant rocked a different look.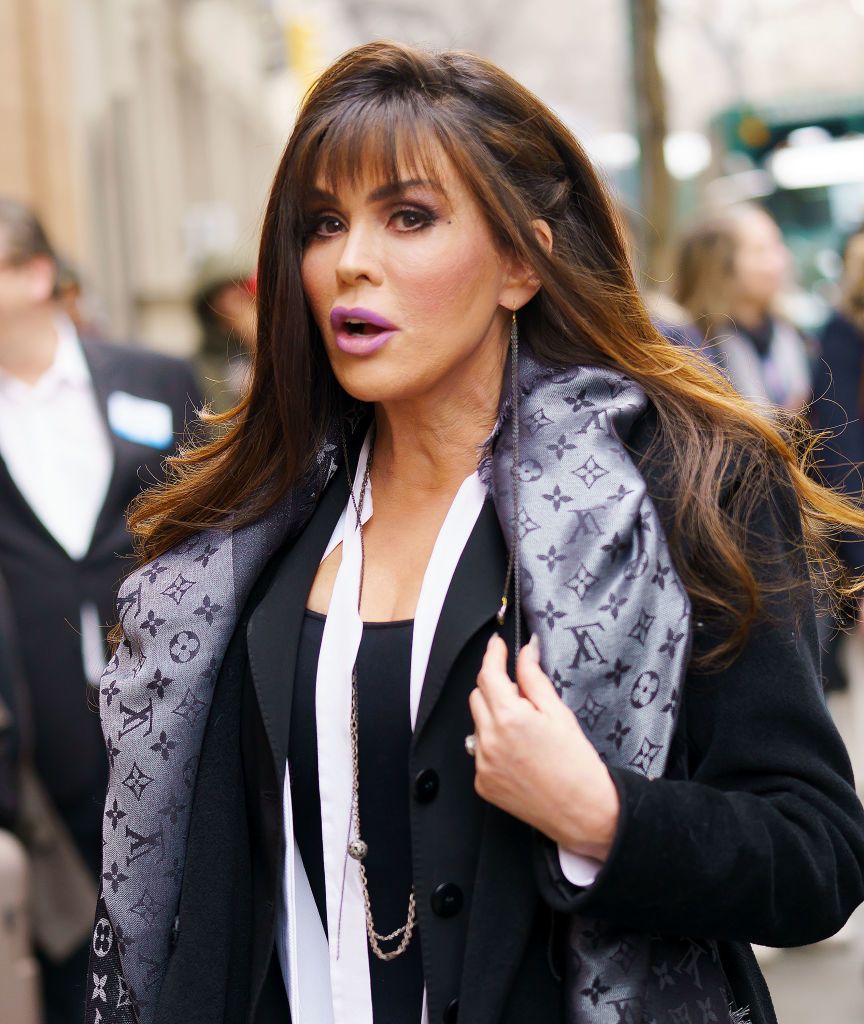 Brandon sported long, pink tresses, which joined his natural hair, giving him a new look. The pink hair rested on the birthday celebrant's shoulders as he posed. 
Brandon also wore a nose ring in the snapshot. While his face and beard gave him a masculine look, the hair he rocked combined with the nose ring added a feminine vibe to his appearance. Proud mom Osmond captioned the post: 
"?? #HappyBirthday to our incredible son Brandon. I love you sooooo much honey and so proud of how hard you work and the good man you are!!!!"
She also added that no person in the world is kinder than Brandon before ending her caption by saying she is blessed to be his mother. Many of Osmond's fans took turns to wish her son a happy birthday and gushed over his pink hair.
The former "The Talk" host recently stunned her fans when she revealed his health issues. 
Another fan said they love the celebrant's pink hair, while a third noted that the hair is nice. Osmond's showering of accolades on her son is similar to her wishes for him on his 23rd birthday last year. 
Then the proud mom also took to her Instagram page to wish her handsome son a happy birthday, expressing her love for him and saying he is her angel.

Brandon is one of Osmond's eight children. Three of the children are biologically hers, while five others are adopted. Osmond's biological children include Stephen James Craig, Rachael Blosil, and Matthew Blosil. 
She shares Stephen with her first husband, Stephen Lyle Craig, who she married in 1982 and divorced in 1985 before marrying him for the second time in 2011. 

Osmond shares Rachael and Matthew with her second husband, Brian Blosil, who she married in 1986 and divorced in 2007. She and Blosil also adopted five children, Jessica, Michael, Brandon, Brianna, and Abigail. 
Osmond lives with her husband, Craig, in their home in Utah. The former "The Talk" host recently stunned her fans when she revealed his health issues in an Instagram post, asking them for their prayers. 

Osmond's fans will be praying and hoping Craig gets back to full health soon and that she finds many more reasons to be happy and grateful for life.