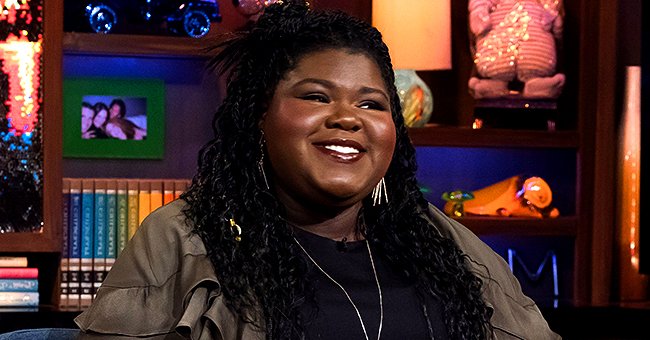 Getty Images
'Empire' Star Gabby Sidibe Proudly Announces Her Engagement to Boyfriend Brandon Frankel
Famous actress Gabourey "Gabby" Sidibe recently stunned her fans when she took to social media to announce her engagement to boyfriend Brandon Frankel.
Gabby Sidibe and her boyfriend Brandon Frankel just got engaged, and the actress took to her Instagram page to share the joyful news with her fans.
She posted a short video clip that saw her flaunting the engagement ring. The video began with the "Empire" actress and Frankel saying "hi" to her fans before she suddenly whipped up her ringed finger.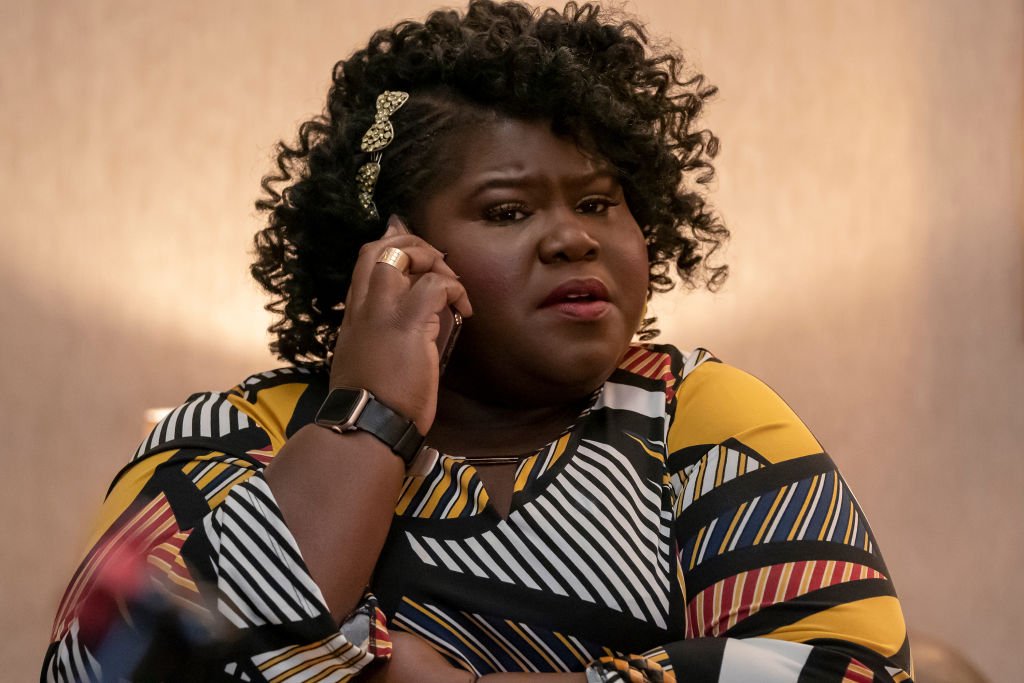 Gabourey Sidibe in the "Talk Less" episode of "Empire" which aired on March 10, 2019. | Photo: Getty Images
Her husband declared a moment later that he "put a ring on it," and a cheery Sidibe echoed it. She was dressed in a striped round neck sweater, and her face was dominated by purple makeup.
Frankel also wore a striped button-down shirt behind her. He looked handsome with his receding hairline and well-groomed beard.
Alongside the heartwarming video, Sidibe shared a picture of herself and Frankel in different outfits. The actress wore a dark blue tee and a red nightcap in the shot, while her fiance wore a black hoodie.
She had her hand, which sported the engagement ring, resting on her face – just in case some people missed it in the video. She wrote a lengthy emotional tribute in her caption that left no doubt that wedding bells will probably ring soon.
All that time together is what helped them decide to take things to the next level.
Sidibe called Frankel "the funniest man she ever met" and revealed how thoughtful and caring he is towards her, making sure she is not too stressed by offering to help in any way he can.
The talented actress declared him the partner she thought she was "too independent to need" and stated that Frankel took her on a journey of self-discovery, allowing her to learn more about herself.
Frankel also shared the same video along with a shot that captured their bed covered in rose petals with metallic balloons that spelled "will you marry me" hovering above it.
There was also help from Sidibe's cat, which wore a heart-shaped pendant in its collar with the words "will you marry my daddy?" engraved on it.
According to reports, Sidibe and Frankel have been in a relationship since 2019. They grew closer throughout the year, and as it ended, the couple exchanged sweet end of the year messages on social media, confirming they were in for the long haul.
The couple got to spend more time together after the COVID-19 pandemic impacted regular life. They have been quarantining together, having spent the first half of quarantine in Chicago before moving down to LA with their cat.
All that time together is what helped them decide to take things to the next level, and fans cannot wait to know when they will consummate the engagement with a wedding.
Please fill in your e-mail so we can share with you our top stories!