Chaka Khan Welcomes Great-Granddaughter Caiiya & Shows off Adorable Photo of the Newborn
Chaka Khan is on grandma duty again after welcoming her great-granddaughter Caiiya. The singer shared an adorable picture of the baby girl as she announced the happy news on Instagram. 
Chaka Khan has been enjoying the company of her newest family member, who is the cutest little bundle of joy! The legendary singer welcomed her great-granddaughter Caiiya and she already loves her more than anything. 
In an Instagram post, Khan shared a photo of the little one enjoying a nap. Her face lit up with an angelic expression as she smiled. She was all wrapped up in a colorful tie-dyed outfit.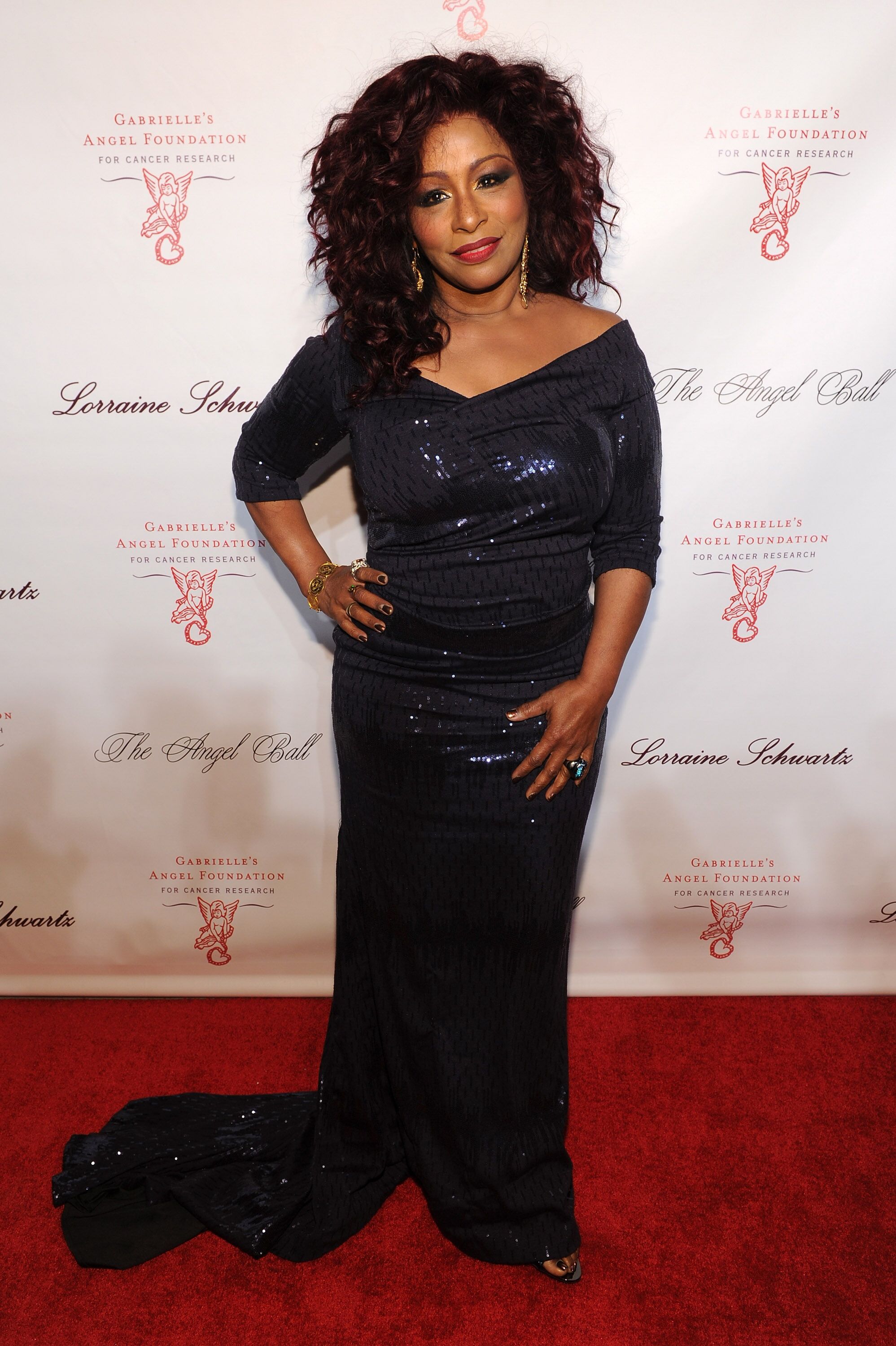 CHAKA'S LITTLE ANGEL!
Her thin dark hair poked out of the cute white headband that she was wearing. Someone held her as she raised her tiny hand, which was covered by the sleeve of her clothing. So cute! 
In the caption, Khan shared how her family felt blessed and excited to welcome the little one. She did not reveal which one of her grandkids had the baby, but she sure is happy to be a great-grandma. 
WHY SHE HAS HER GRANDDAUGHTER'S CUSTODY
Khan loves the feeling of being a grandmother to her four grandkids. The singer has permanent custody of her granddaughter Daija Holland who was born to her son, Damien. She won the custody back in September 2011. 
Khan is loving all the family time, and her sweet great-granddaughter just gave her a reason to enjoy it even more.
Khan had been acting as her granddaughter's temporary guardian since her son and his partner were reportedly addicted to drugs and were deemed unfit to take care of their child. 
Khan's sister Tammy McCrary was also granted full co-guardianship of Daija. She was the one who filed a statement in Khan's petition claiming Damien abuses drugs and other illegal substances. 
LIFE AMID THE PANDEMIC
Earlier this month, Khan shared a video on her Instagram to share how her quarantine days are like. She said she is already a good hermit and implied that she is good at isolation. Adding how she is able to just be "Nana" at home, she said:
"I see that I've been very successful at being able to come home, hang 'Chaka Khan' in the closet and come out 'Nana' and I love it. I love it."
In the caption, she gushed about how we have different sides to ourselves, and to her, it is Chaka and Nana these days. The singer then asked her fans to stay safe and healthy as they gear up for the holiday season. 
Khan is loving all the family time, and her sweet great-granddaughter just gave her a reason to enjoy it even more. Fans cannot wait for her to share another glimpse of the little one.