Rapper Common Gets Candid Sharing Intimate Details about Living with Girlfriend Tiffany Haddish
Rapper Common, in a recent exclusive, opened up about how quarantine life has been as he and his lover and fellow star Tiffany Haddish live together and get by every day.
Many fans were thrilled to find out that Hollywood icon Common and mainstream star Tiffany Haddish were an item. The duo's relationship blossomed into something enviable during the quarantine, and one of their rare show-offs had admirers gushing over them. 
Although the pair mostly keep their relationship away from the spotlights, Common gave a recent interview where he opened up about how it has been living with Haddish and shared details of their love life.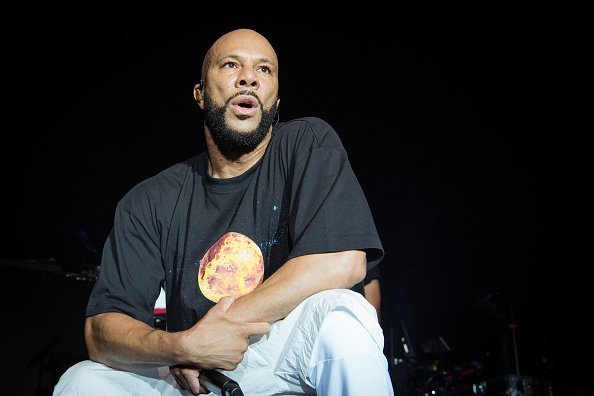 The star entertainer first made it known that he held his grooming and self-care in high esteem, but the case was different during the early times in quarantine. He noted that he prioritized looking great, feeling great, and treating others right. 
However, at the beginning of the quarantine, he reckoned that he had let his hair and beard grow, bearing in mind that the world was going through a trying time. The rapper who rocks a signature bald look shared that letting his hair grow out felt like freedom in itself. 
Common, a seasoned activist, revealed that self-care was a profound part of human life, therefore one should be painstaking about grooming.
He explained that people should not allow just anyone to come into their personal space in the name of grooming. The star illustrated an example for his point. He said:
"Your barber sees you in different aspects or moments in your life. It's a connection there. You don't let everybody just touch your head..."
Common went on to talk about his partner and mentioned that he and Haddish were quite keen on grooming each other. The actor who doubles as a rapper stated that he trusted his intuition oftentimes, but he respects her views on things, and she does the same in return. 
The hunk refused and instead put in work to perfect the abs.
Presently, Common made it to the list of People's Sexiest Man Alive 2020 issue, and Haddish, 40, is taking the credit for his grooming and intact abs. She joked that she helped him form the enviable abs, and fans could only get to look and not touch. 
She disclosed that she had earlier asked him to get her makeup artists to airbrush his abs so they could look perfect for his official photoshoot.
However, the hunk refused and instead put in work to perfect the abs. Star comedian Haddish cannot get enough of her lover, and he, in turn, gushes over her when speaking on his love life.
In a recent chat, the award-winning actor stated that the actress had a wonderful heart and confirmed that she made him happy.