Evan Ross Holds Newborn Son Wrapped in an Orange Blanket Showing His Adorable Face & Tiny Fists
Evan Ross, Hollywood actor and son of the legendary singer Diana Ross was seen holding his adorable newborn son wrapped in an orange blanket in a new wholesome photo on his Instagram Story. 
American actor Evan Ross has all the love to give his newborn son Ziggy Blu. In a new photo on his Instagram story, the proud father was seen enjoying a sweet time with the bundle of joy. 
The snapshot was a selfie of the 32-year-old holding the absolutely adorable toddler while he snoozed away. He had his arms wrapped around the cute tot as he smiled up at the camera.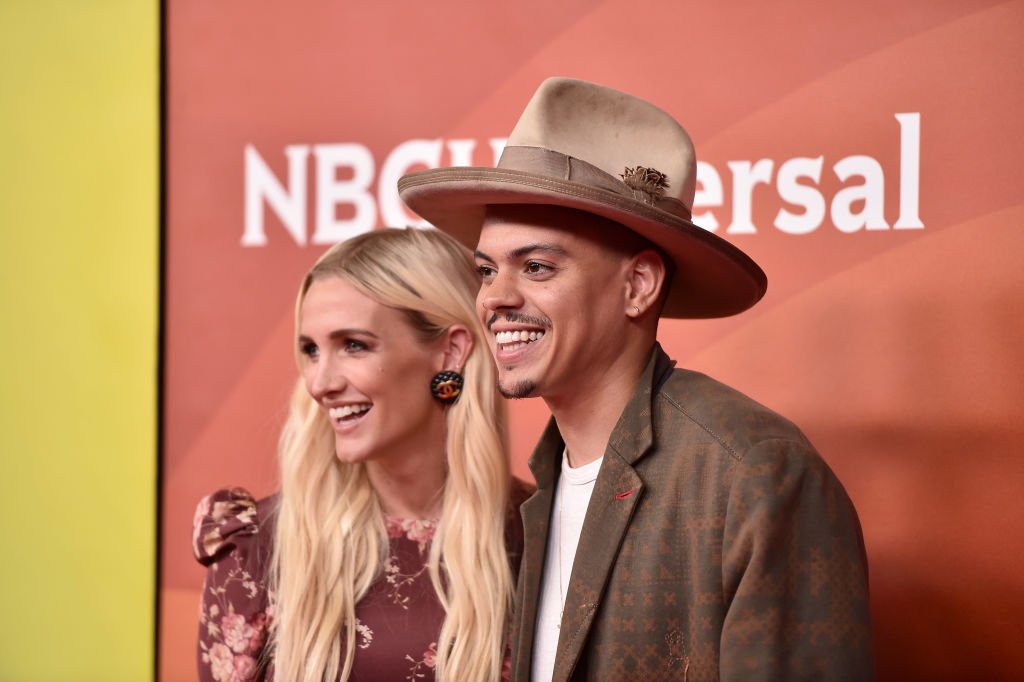 Evan was clad in a jet black open-neck shirt and a matching black face cap. He completed the look with a series of neckpieces, a tiny nose ring, and a silver bracelet. 
The baby, on the other hand, was clad in a cute brown shirt and had on a matching head warmer. He was swaddled in a burnt orange blanket, and his tiny hands were resting against the side of his face as he dozed. 
The sweet little boy was born just a few weeks ago on October 29 to Evan and his wife, singer Ashlee Simpson. The proud parents announced his arrival on Instagram, along with a photo of the newborn.
The couple spent the first few days eagerly doting on the baby and being so full of love. It was revealed that Simpson's pregnancy was relatively easy. Ziggy arrived right on his expected due date, and it was free of any complications.
Not only is she the mother of five exemplary kids, but she is also now the grandmother to eight lovely grandkids.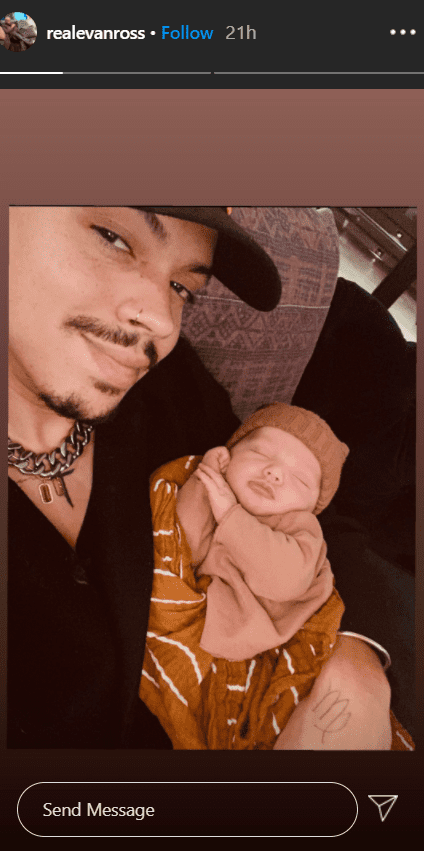 Just a few days ago, to commemorate the 12th birthday of her first son Bronx Mowgli, the singer and Evan took to their Instagram feeds to share the first sweet photo of their new family of five, which included baby Ziggy and their 5-year-old daughter Jagger Snow. 
It is important to note that Simpson shares Bronx with her ex-husband, Pete Wentz. Along with the lovely family picture, she and Evan also sent out heartfelt birthday messages to the pre-teen. 
With such a beautiful family, it is clear that the love birds share a special bond. The pair started dating in 2013 and were said to have been friends for almost ten years before that, so they knew each other very well. 
A few months after they started dating, the loved-up duo got engaged in January 2014. In August that same year, they eventually tied the knot. One year into their marriage, they welcomed Jagger, their first child together. 
With their newest arrival, Evan has once again added to his iconic mother Diana's large ever-growing family. Not only is she the mother of five exemplary kids, but she is also now the grandmother to eight lovely grandkids. 
From 10-year-old Raif to 7-year-old Callaway and 3-year-old Lief, Diana is always surrounded by her children's adorable offspring. With such a legendary career, it is only befitting that the 76-year-old settles into all the love she deserves from her beautiful family.