Tim McGraw's Daughter Gracie Proves She Inherited Singing Talent Performing Song from 'Wicked'
Tim McGraw and Faith Hill's oldest daughter Gracie proved that she inherited her parents' melodious voice as she powerfully belts out a soulful rendition of "The Wizard & I" from Broadway musical "Wicked."
For Tim McGraw and Faith Hill's oldest daughter, Gracie, the apple doesn't at all fall far from the tree as the youngster inherited her parents' powerful vocals and never fails to show it off on social media.
Earlier this week, the 23-year-old proved that she took after her father's singing talent when she gave a heartfelt rendition of the song, "The Wizard & I" from the Broadway musical, "Wicked." Gracie looked casual in the almost 6-minute clip in teal green pants paired with a white chiffon top.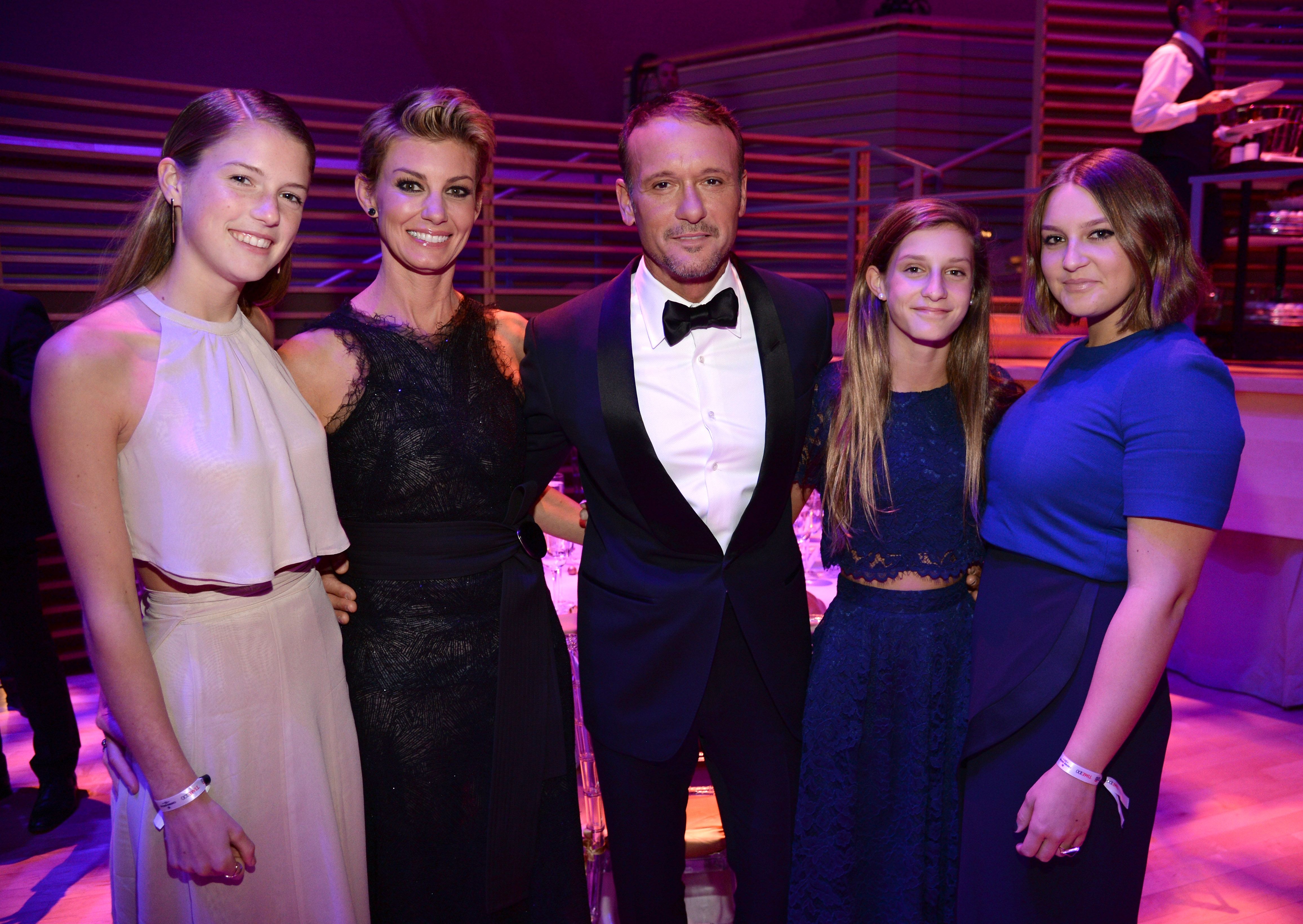 The performance, which took place in a lovely apartment, began with Gracie sipping from a martini glass and the instrumentals of the classic playing in the background before she began belting mind-blowing notes while demonstrating.
As the oldest of the three McGraw-Hill daughters, Gracie has often shown an independent spirit that has sometimes surprised her parents.
In the accompanying caption, the celebrity daughter proved humble as she told fans that this wasn't her best vocal videos before admitting that she loved Broadway. She hinted at her interest in featuring in a theatrical performance, writing:
"I hope to be there one day. This is practice for me. The only way to get better is to do it multiple times honey!!"
She also explained her choice of music, noting that she has always dreamed of playing the character Elphie, so when fans requested something from "Wicked," she knew she had no choice but to oblige.
The cheerful and captivating clip received thousands of likes and comments from fans who couldn't help but be in awe of her angelic voice. Many thanked Gracie for blessing them with her sonorous vocals, admitting that she indeed made their day.
This isn't the first time Gracie has made headlines with her powerful vocal range. Last year August, the youth wowed fans when she joined her award-winning father to sing Barbra Streisand's "What Kind of Fool" during a road trip. The clip, which was shared on her dad's Instagram, made rounds on the internet.
Gracie's showcase of her incredible singing talent came days after she caused an uproar online after sharing a video of her dancing on a stripper's pole with a thong. Wearing a white tank top and circling the pole, Gracie explained in the caption that sultry routine made her feel powerful!
She revealed that she never imagined that she would be able to lift herself in the past, so the performance was a significant milestone in her life. The singer also mentioned that she felt like a boss as she was taking her body back.
As the oldest of the three McGraw-Hill daughters, Gracie has often shown an independent spirit that has sometimes surprised her parents. Once in an interview, Hill disclosed that Gracie was self-taught on playing the guitar and even formed a band in high school without the help of her parents. 
The couple's second daughter Maggie Elizabeth was born in August 1998 and is a graduate of Standford University, where she majored in Marine Biology. She is also a singer like her parents.
The youngest is 18-year-old Audrey Caroline, and her interests haven't been fully revealed. However, she made headlines when she graduated from high school early this year.