Jill Duggar & Derick Dillard Discuss Vaccinating Their Kids — Here's What They Revealed
Derick Dillard and Jill Duggar, who shot to fame thanks to the TLC reality show "19 Kids and Counting," made headlines after talking about vaccinating their two children.
To honor their seventh dating anniversary, Jill Duggar and Derick Dillard hosted a Q&A session on their official YouTube channel. There, they talked about different topics, including their children's health.
The first question shown in the 27-minute video was about whether or not the couple vaccinates their kids, five-year-old Israel and three-year-old Samuel.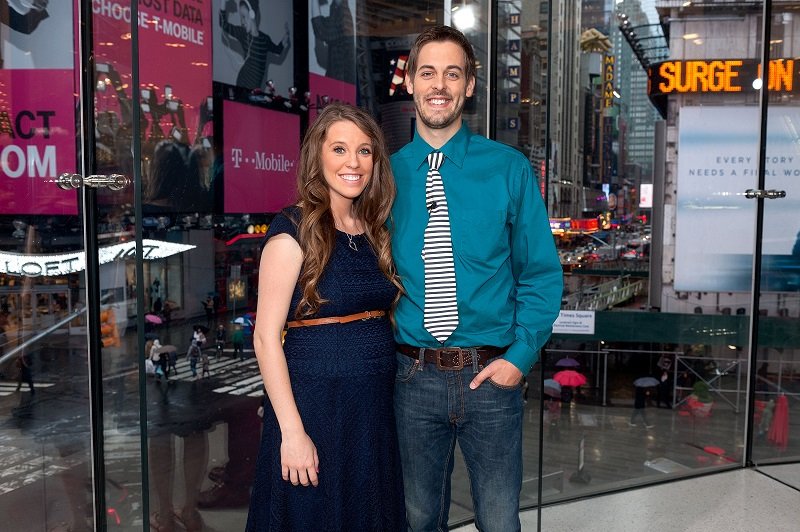 JILL DUGGAR ON VACCINES
Derick hilariously said that they don't want "the plague starting." Jill then pointed out that while they do vaccinate their children, they choose "selective and delayed vaccinations."
According to the proud mother of two, she and her husband want to make sure that Israel and Samuel are well before getting the shots, but they also don't want to overload their systems.
Apart from that, Jill admitted that they like to space the vaccines out so, if their kids experience any side effects, it would be easier for them to know which shot caused it.
Derick and Jill also remarked that they were not against vaccines, adding that they grew up getting all the shots required, especially when they had to go overseas.
[Leaving "Counting On"] affected their relationship with the rest of the Duggars.
The fact that Derick and Jill choose to vaccinate their children might surprise some people, especially because she grew up with her ultra-conservative parents Michelle and Jim Bob Duggar.
Jill and the rest of her sisters were not allowed to do some things that most families consider as "normal," including wearing pants, visiting the beach, and holding the hand of their significant other before engagement.
LEAVING "COUNTING ON"
In 2017, after being two of the stars of "19 Kids and Counting" and its spin-off "Counting On," Jill and Derick decided to leave the show to gain control over their lives and pursue their own goals.
It is important to point out that in 2017, Derick received some backlash for criticizing Jazz Jennings, the main star of the transgender teen's reality show "I Am Jazz."
As a result, TLC fired him from "Counting On," so Jill left the show, as well. Sadly, their decision affected their relationship with the rest of the Duggars.
Jill admitted that, while they've had some "disagreements," they've been working towards "healing" and "restoration," so it might be just a matter of time before the Duggars' relationship gets better.