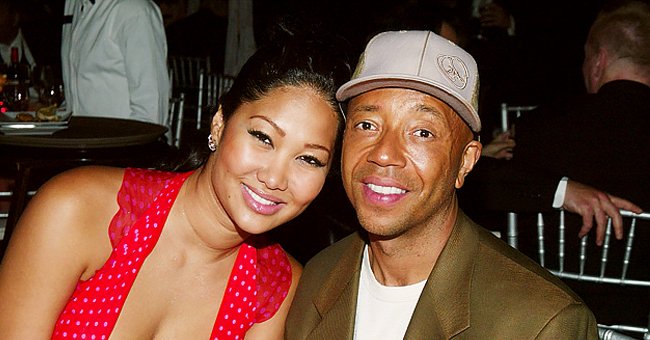 Getty Images
Kimora Lee Simmons' Ex Russell Poses in a Sweet Snap with Their Beautiful Daughters Ming & Aoki
Russell Simmons is the first husband of the "Kimora: Life in the Fab Lane" star Kimora Lee Simmons, and he is the father of two of the five children she has, recently posing for pictures with them on social media.
During 45-year-old fashion designer and media personality Kimora Lee Simmons' eleven-year marriage to 63-year-old businessman and CEO Russell Simmons, she gave birth to daughters Ming and Aoki, ages 20 and 18.
Even though Kimora and Russell have been divorced for more than ten years, Ming and Aoki remain very close to their father, and Russell seems to be on the best terms with his ex-wife, constantly praising her in posts.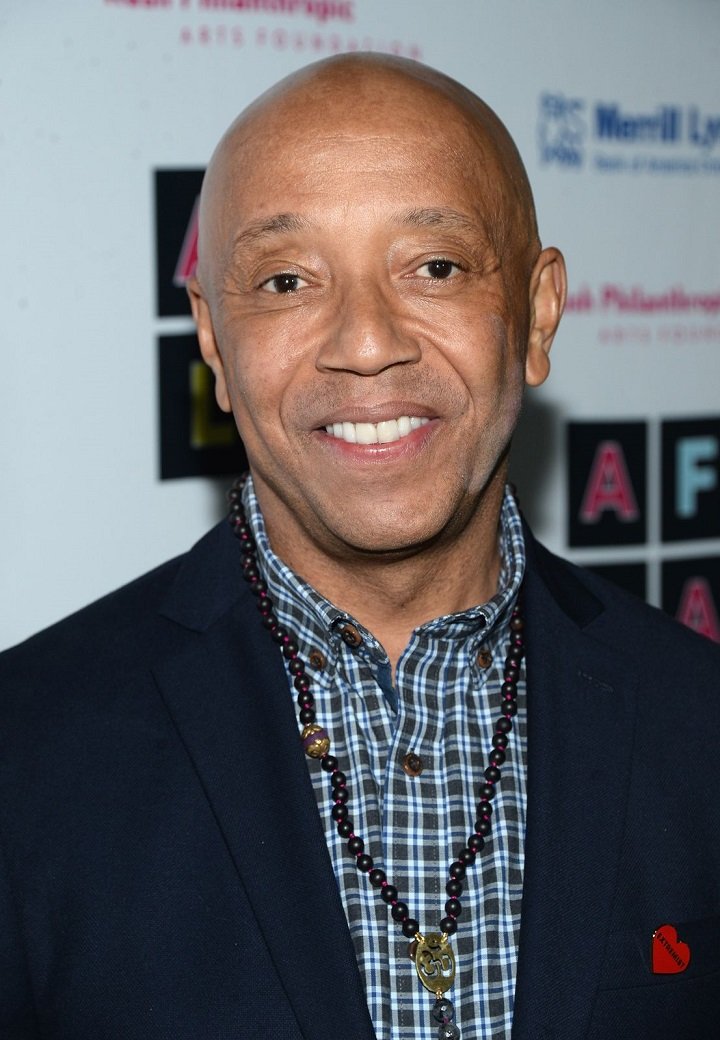 Russell Simmons attending his Rush Philanthropic Arts Foundation's inaugural Art For Life Los Angeles at Private Residence in Los Angeles, California, in May 2016. I Image: Getty Images.
On November 24, 2020, Russell took to his Instagram profile once again to share a candid selfie alongside Ming and Aoki, and he accompanied the snapshot where he dons a big smile with the following caption:
"God blessed me. Count your special blessings. He blessed you with unique gifts as well."
The post has earned Russell nearly 10,000 likes on the first day of its publication, and several of his followers took to the comments section to leave their impressions of the hip-hop mogul.
"Beautiful family," one of Russell's fans wrote. "Beautiful and Blessed!!!" a second person commented. "Daddy & his girls," wrote a third user, adding five heart-eyed emojis for extra effect.
MING AND AOKI
Probably due to being so close in age, Ming and Aoki share a strong bond, apart from having many interests in common. Fashion is one of these interests, and it is not surprising given who their mother is.
In fact, it was precisely Kimora who gave Ming and Aoki their first opportunity to walk a runway, regularly appearing with the two girls, then toddlers, at the end of her Baby Phat clothing brand's fashion shows in the early '2000s.
Already grown up, Ming and Aoki were there for her mother in 2019, when Kimora managed to revive Baby Phat following its 2011 debacle, and the sisters served as the brand ambassadors.
But Ming and Aoki's involvement with the brand is not limited to modeling, since it has surfaced that Aoki takes care of the financial aspect of the business while Ming is in charge of the designing aspect.
Ming and Aoki know how to keep things running smoothly in the family endeavor without Kimora having to supervise them much, and they are proud to say that their mother knows they can handle it together.
BIG, BLENDED FAMILY
While Ming and Aoki are Russell's only children, Kimora went on to have a son, Kenzo, with former partner Djimon Housou, and Wolfe, with her current husband Tim Leissner.
More recently, Kimora added a member to the family by adopting 10-year-old son Gary early in 2020, completing a big blended family on which Russell will always play an important role, even if Kimora remains the family "captain."
Please fill in your e-mail so we can share with you our top stories!