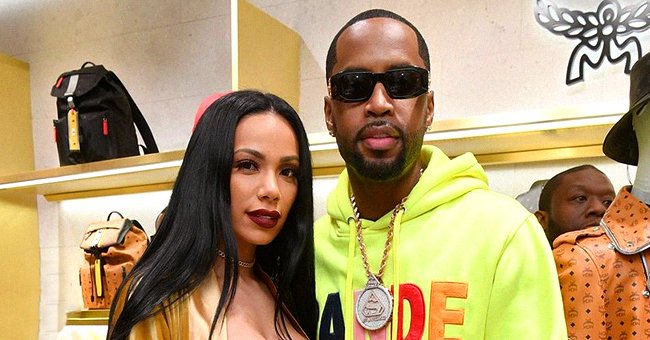 Getty Images
Fans Gush over Erica Mena & Safaree's Daughter Safire's Likeness to Her Parents in Family Video

Safaree Samuels recently shared the cutest video of himself and his daughter, Safire Majesty, along with her mom, Erica Mena, and it was evident that the love for music is a family affair.
"Love and Hip Hop" couple, Safaree Samuels and Erica Mena are having the best time with their cute daughter, Safire Majesty. The couple has been sharing heart-melting pics and videos of their little one on social media.
In a recent video, the family got together to listen to some new hype music and Safire's enigmatic energy and resemblance to her parents was remarkable.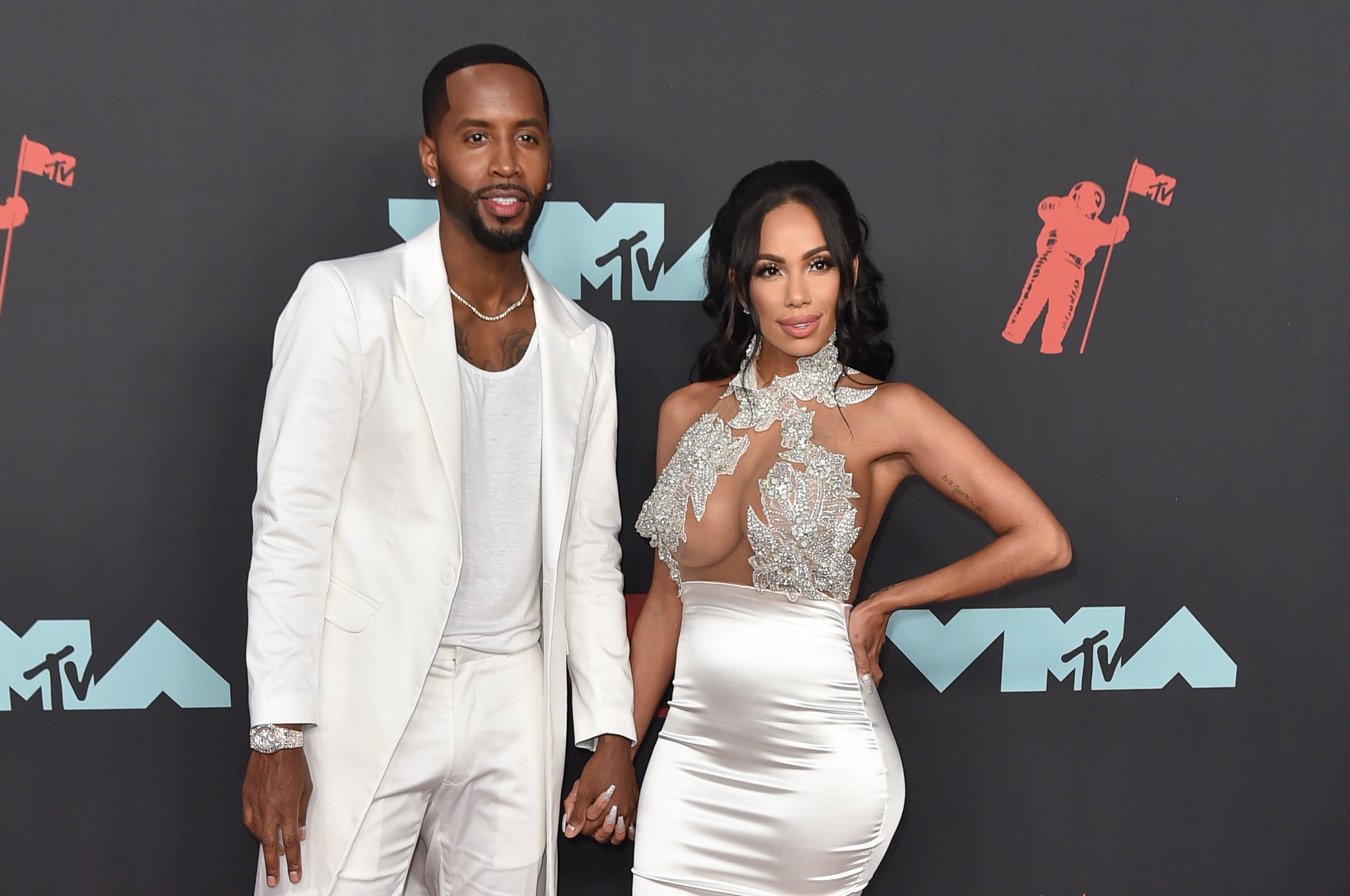 Safaree Samuels and Erica Mena Samuels at the 2019 MTV Video Music Awards at Prudential Center on August 26, 2019 in Newark, New Jersey | Source: Getty Images
In the clip, Samuels was seated, wearing a black T-shirt and several gold chains. The video opened with the rapper telling his daughter to "do this thing right."
Mena was seated next to her husband, holding baby Safire on her lap. She was wearing a white top and rocking a necklace and shimmering earrings. The new mom looked naturally beautiful with her bare face and up-do hairstyle.
As Mena gave her daughter a soft kiss on the cheek, the music began playing and Safire could be seen excitedly banging on a surface off camera. The cute 10-month old was rocking a pink, long-sleeved T-shirt with a snowman design on the front.
Once the song began playing an upbeat tune, Safire's cheerful energy lit up the room as she could be seen bouncing up and down to the beat. The resemblance between Safire and both her parents became more apparent when the trio began bobbing their heads in unison.
Safire looked like the perfect combination of Samuels and Mena, with Mena's beautiful bold eyes and Samuels' pouty lips. Fans couldn't help gushing over the curly-haired baby girl.
One fan commented, "I mean she's just Erica reincarnated ??♥️♥️♥️ Adorbs!" and another added, "She definitely her fathers child. She going to be jamming to every beat she hear. To cute (sic)"
Several fans praised the family's loving energy and unified vibe. Earlier this month, the marriage seemed to be on rocky ground when Samuels declared that he would be ending the year as a bachelor on his Instagram account.
A few days later, the rapper recanted his words with a public apology to Mena. The rapper took to social media to admit that his actions had been childish and he did not mean to disrespect his wife.
Samuels and Mena tied the knot in a lavish wedding in October 2019. The couple exchanged matching custom wedding bands in front of family and friends, including fellow "Love and Hip Hop" cast, Karlie Redd and Yandy Smith.
The couple welcomed baby Safire in February, although, they kept away from the public eye until early November, when mom, Mena finally shared their baby girl's face with the world.
Please fill in your e-mail so we can share with you our top stories!