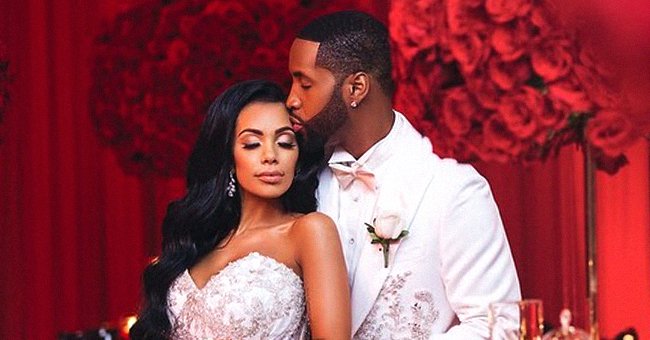 Instagram/iamerica_mena
See the 1st Full Photo of L&HH Stars Erica Mena & Safaree Samuels' Adorable Daughter Safire
After months and months of anticipation, Erica Mena and Safaree Samuels' fans finally got a glimpse of their baby girl on Instagram and she is the cutest little thing ever!
The "Love & Hip Hop" star Erica Mena just revealed what the best part of 2020 has been to her, and her fans are not surprised. It is, of course, her cute little baby girl whose name is Safire.
Mena's fans waited long enough for her to uncover her baby girl's face and her recent post made it all worthwhile. Taking to Instagram, the reality star shared the most adorable pictures of her child.
Sitting atop a glossy white floor, Safire looked like an angel wearing leopard-print black and white overalls. Her head was covered with a matching turban with a big bow in the middle.
There is something about the innocent expression on a baby's face that can melt hearts in seconds, and Safire's gaze was just like that. She held up her tiny hands as she looked away from the camera.
The second picture gave a closer look at the baby's face. Her doe eyes were wide open and the light reflected on her dark irises made them look magical. It looks like she will not even need mascara in the future because her eyelashes are enviously long!
Mena and Samuels welcomed their precious bundle of joy back in February.
ERICA'S WHOLE HEART IN PICTURES
Judging by the little hair showing, she has fine dark hair just like her mother's. In the comments section, fans expressed their happiness and thanked Mena for sharing the snaps with them.
One of the fans exclaimed that Mena just shared her whole heart with her followers. Sounds about right because the baby girl is too precious to her and she loves her unconditionally.
Mena's post comes after Samuels delighted the internet with a brand new photo of himself hanging out with his daughter outdoors a few days ago. The little one sat on a stroller right across her father who was seated on a cool motorbike.
Mena and Samuels welcomed their precious bundle of joy back in February. Samuels proudly declared that he was officially a part of the "Girl Dad" club and called his daughter perfect.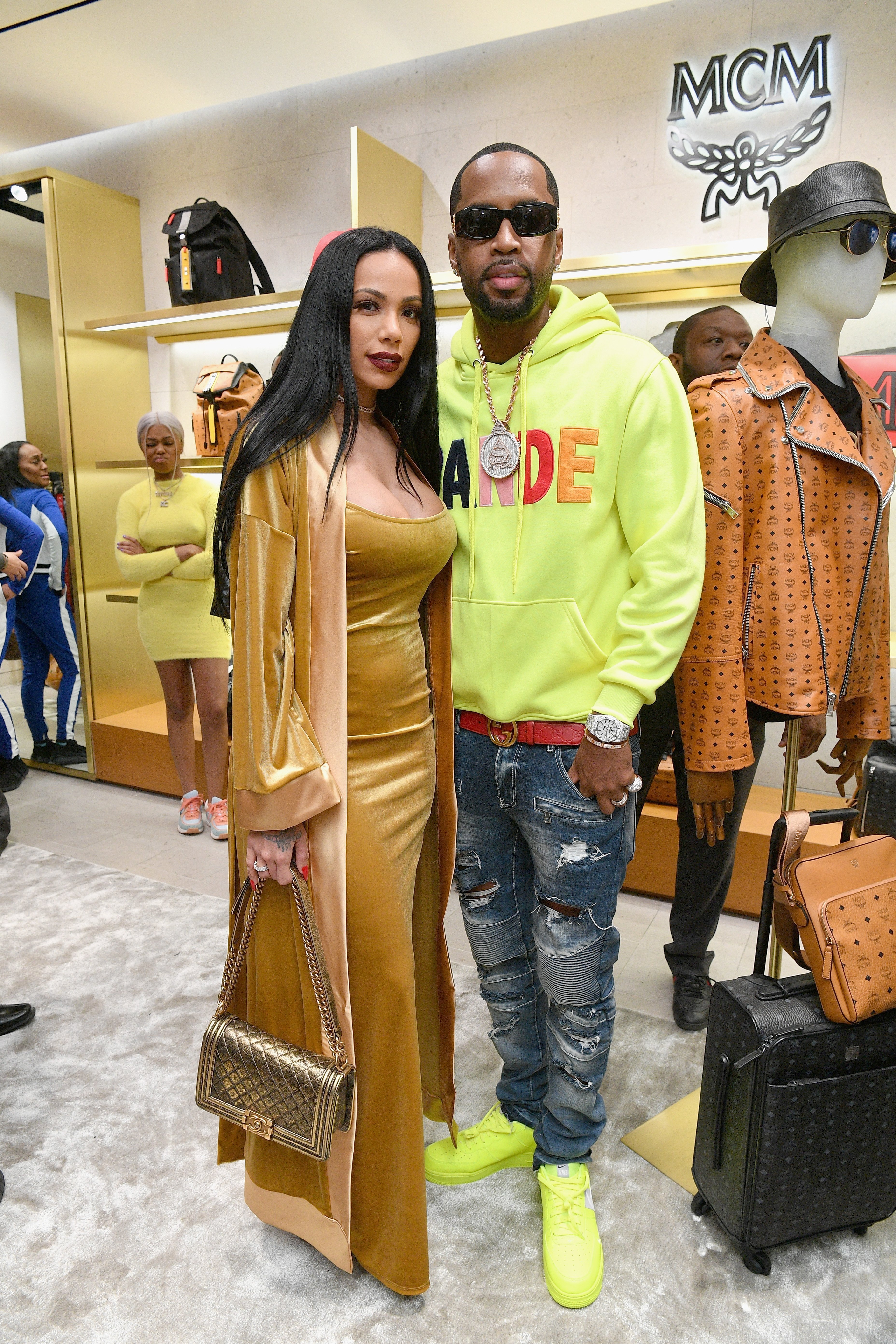 Erica Mena & Safaree Samuels attend MCM x Super Bowl LIII in Georgia on February 2, 2019. | Source: Getty Images
SAFAREE DECLARES HIMSELF A BACHELOR
Samuels also has a son named King from a previous relationship. Talking about his relationship with Mena, it is unclear where they currently stand. Before Mena shared Safire's first photo, he called himself a "bachelor" in an Instagram post.
Mena also gave a clue about potential marriage troubles between her and the rapper in an Instagram post on September 22 when she seemed to be shading him by saying that some people's priorities are really messed up.
Please fill in your e-mail so we can share with you our top stories!