Meghan Markle Is Not the First Royal to Miscarry — Tearful Story of the Countess of Wessex
Like everyone else, the British royal family has experienced its fair share of losses. Years before Meghan became the Duchess of Sussex, Sophie, Countess of Wessex made headlines for her close encounter with death.
Meghan Markle became the Duchess of Sussex when she married Prince Harry, the second son of the late Princess Diana and the heir apparent to the British throne Prince Charles.
The former actress recently shared the heartbreaking story of her miscarriage but she's not the first royal to experience such pain.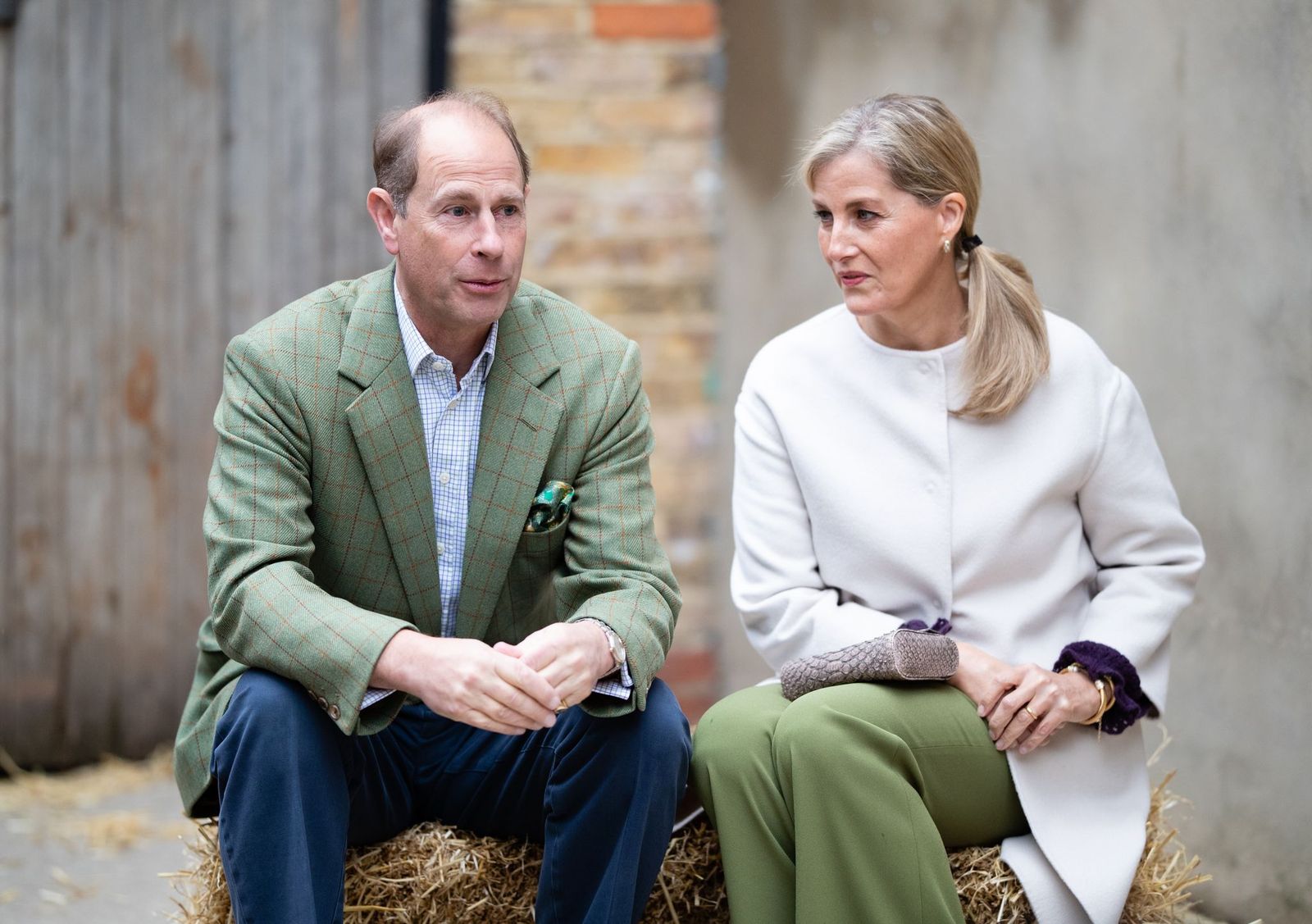 In 2001, the Earl and Countess of Wessex, Prince Edward and Sophie, lost their first child in a traumatic experience that nearly destroyed their chances of having a family. Here's the full story.
THE MISCARRIAGE
In December 2001, the Countess was woken up by severe stomach pains, which prompted her husband to call the royal physician, Dr. Richard Thompson.
The physician immediately called the Royal Berkshire Ambulance Service and a helicopter was procured to transport Sophie to the Central London hospital.
In November 2020, the Duchess of Sussex disclosed her miscarriage story in an article for the New York Times.
There it was discovered that the Countess had an ectopic pregnancy and the baby needed to be removed in an emergency operation. The news left her and Edward devastated as well as the Royal family, who were unaware of the pregnancy. 
HER DAUGHTER
On November 8, 2003, Sophie had a second encounter with death during the premature birth of her daughter. Around 6 pm, the Countess experienced stomach pains at her residence in Bagshot Park.
Two hours later, the pains became severe and the royal staff called the Queen's obstetrician, who told them to get Sophie to the hospital.
She was taken to Frimley Park Hospital, where the doctors discovered "signs of acute placental abruption" and prepared for an emergency C-section.
Sophie experienced extreme blood loss and nearly lost her life, but fortunately, the Countess and her beautiful daughter survived.
THE TRAUMA
After losing her first child in 2001 and nearly losing her life during the operation, Sophie was "unbelievably sad" but still managed to stay positive by telling sources that "there will be other chances." 
Her husband stayed by her side while she was recovering at the hospital and was spotted with flowers when he visited with her parents — Christopher and Mary Rhys-Jones.
MEGHAN MARKLE
In November 2020, the Duchess of Sussex disclosed her miscarriage story in an article for the New York Times. The heartbreaking experience occurred in July while she was changing her son Archie's diapers.
Meghan revealed that she experienced a sharp pain in her stomach which caused her to fall to the ground while holding her son. According to the Duchess, she understood as she held her first child that she had lost her second.