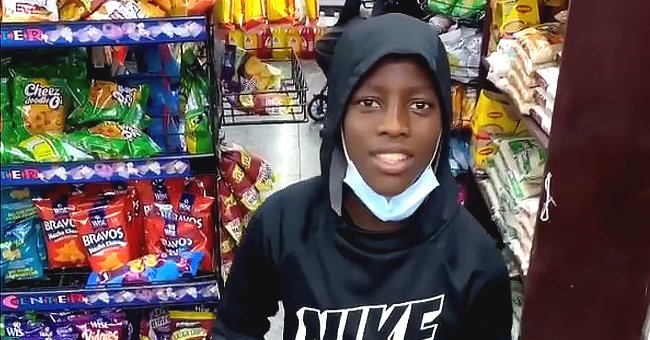 instagram.com/_itsmedyy_
Boy Had 5 Seconds to Take Anything from a Store and His Choices Are Shocking
A boy has captured the hearts of many people after a video of him picking what he wanted from the store was shared on social media. Many said he was raised right by his parents.
As shown in the adorable clip uploaded recently by user @_itsmedyy_ on Instagram, the boy, who looks no more than 12 years old, was asked to answer a math question to get five seconds of free shopping in the store.
On getting the answer right, the person who asked him began to count down from five to one very slowly. In the video, the boy is seen choosing to take bananas, avocado, and onions — a gesture that took many people by surprise.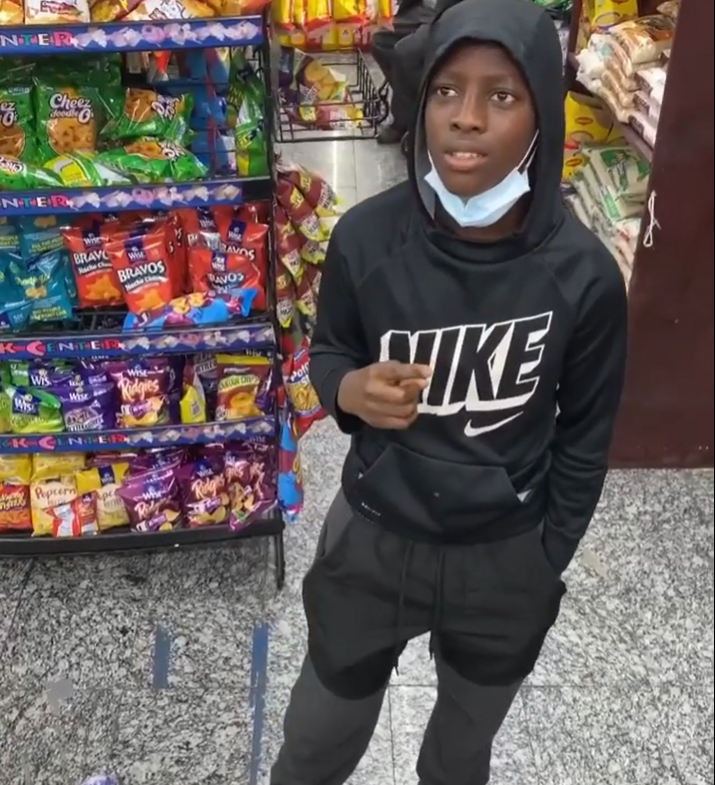 The boy who had five seconds to take whatever he wants from the store. | Photo: Instagram/_itsmedyy_
The boy then proceeded to grab packaged food and a box of Apple's AirPods. As of this writing, the clip garnered more than 78,000 views. Many users flocked to the post's comments section to let their praises for the boy be known.
One person wrote that it is good to see children grabbing fruits and vegetables. Another user added, that that's how people know the child has been raised well. Someone else commented:
"This kid is raised right! Picked up fruits first."
A VIRAL GROCERY STORE PHOTO
Jess Wolfe from Brownsburg, Indiana, was recently in a grocery store when an older woman offered sympathetic smiles to her when they passed each other several times, as reported by TODAY.
As the 31-year-old mother bagged her groceries at the checkout, the woman told Wolfe's children to gather around their mother and pose for the photo.
The woman said she wishes she had more pictures of herself doing everyday things with her own children. Wolfe was overwhelmed by the gesture and support from the woman.
Wolfe appreciated the photo so much that she decided to share it on her personal Facebook account. Along with the picture, she wrote a note that went viral. Many people added their thoughts via comments.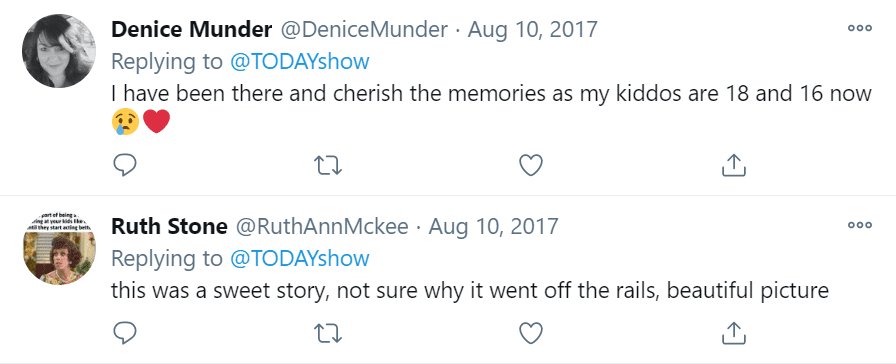 Screenshot of comments from TODAY's post. | Photo: Twitter/@TODAYshow
In an interview with TODAY, Wolfe said that her encounter with the woman made her appreciate the small moments that she has with her children that seem totally routine.
GROCERY FOR STUDENTS
Linda Tutt High School in Sanger, Texas, opened a grocery store for students. In the store, the students do not pay with money but with good deeds, such as cleaning around the school building, as reported by Fox News.
The school partnered with local nonprofits to help children who have been made increasingly food insecure because of the ongoing COVID-19 pandemic.
The store is open Monday through Wednesday for students and staff within the school district. Anthony Love, the school's principal, said that it is a way for students to earn the ability to shop for their families.
Please fill in your e-mail so we can share with you our top stories!