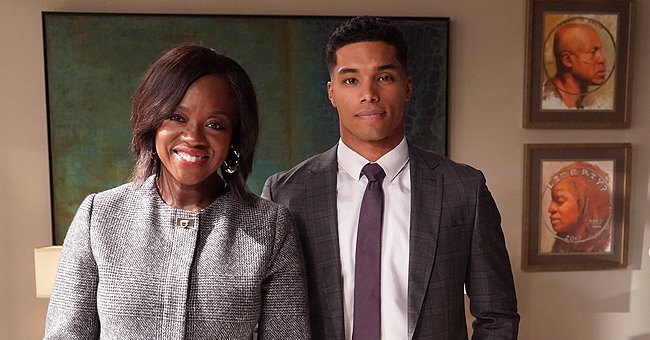 Getty Images
Viola Davis Proudly Celebrates 'How to Get Away with Murder' Co-star Rome Flynn's Birthday
Renowned American award-winning actress and producer Viola Davis celebrated her "How to Get Away with Murder" co-star Rome Flynn's 29th birthday with a sweet post on her Instagram feed.
Friendship ties are beautiful. They run deeper than all barriers and differences, be it age, gender, and life achievements. With birthdays coming once a year, people go out of their way to show their friends just how much they mean to them on that special day.
American actress Viola Davis falls under this category of people. To commemorate the birthday of Rome Flynn, her friend and fellow "How to Get Away with Murder" co-star, she took to her Instagram to send out a heartfelt tribute.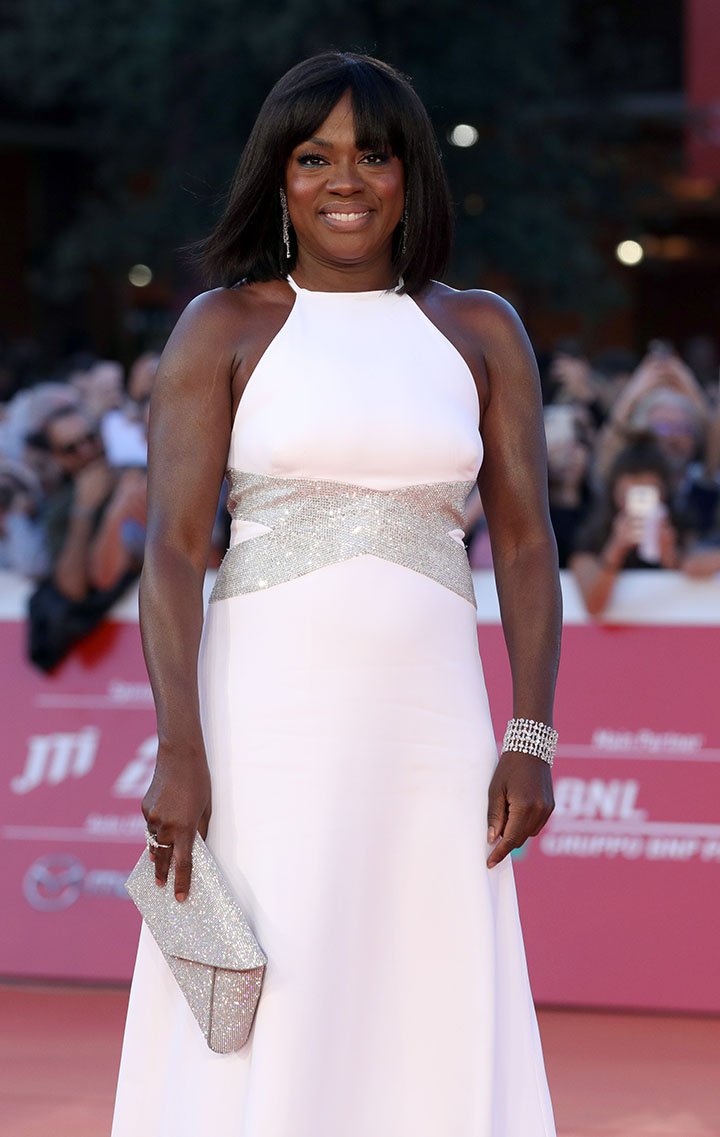 Viola Davis at the red carpet during the 14th Rome Film Festival on October 26, 2019. | Photo: Getty Images
The 55-year-old posted a sweet photo of her and the 29-year-old posing together for a candid shot. The pair were formally dressed as they stood by a desk in what looked like an office.
Davis was clad in a grey minimalist suit dress and had her dark hair styled into a simple side parting. Flynn, on the other hand, was fully dressed in a black suit and tie combo with his hands pocketed. Beneath the shot was the caption:
"Happy birthday to the sweetest, most talented young man!! Miss you @RomeFlynn, and I love you. ?"
Besides their friendship, the TV stars had quite the run working together on the set of the hit crime series. In an interview, Flynn opened up about his on-set experience with Davis.
He revealed that he had been lucky to work with great actors in their field over the years. However, with Davis, it was just different, especially during the one-on-one scenes where his attention was on her, and hers was on him.
For his remarkable performance, he won an Emmy for outstanding young actor in a drama series.
The star added that with Davis, he always had to be on top of his game, and Flynn learned a lot from her energy. He gushed that one just fed off her, and it was almost like a dance. It was like learning how to dance with someone skilled at dancing but trying not to step on their feet.
The actor joined the "How to Get Away with Murder" cast in season four and became a main cast member in five and six. He played the role of Gabriel Maddox, who was trying to find answers about his father.
In a surprising turn of events in the show's midseason finale, it turned out that Maddox was actually the son of Sam Keating — played by Tom Verica — who was married to Davis' character, Analise Keating. He was, however, the child from a previous marriage.
Flynn has also featured in other TV shows, including the drama "The Bold and the Beautiful," where he played the character of Zende Forrester. For his remarkable performance, he won an Emmy for outstanding young actor in a drama series.
The star has also proved to be rather multi-talented as he is also a singer. At the beginning of this month, he released his single titled "Drunk With You," which was a little taste of his upcoming EP.
He released two songs prior to the sultry track titled "Keep Me In Mind" and "Brand New." With such a compelling voice and an outstanding acting prowess, one can only wonder what else Flynn has in store.
Please fill in your e-mail so we can share with you our top stories!