Getty Images
Michelle Pfeiffer, 62, Shows Her Age-Defying Beauty in a Stunning Selfie before Taking a Bath

Actress and businesswoman Michelle Pfeiffer, best known for her role in "The Fabulous Baker Boys," looks as beautiful as ever in a pre-shower selfie.
On November 22, Michelle Pfeiffer treated her 1.8 million Instagram followers with a selfie that proved once again that age is just a number.
In the pic, the age-defying actress looked directly at the camera with a serious facial expression while wearing a grey shirt. Her hair, styled in loose and effortless curls, was one of the highlights of the post.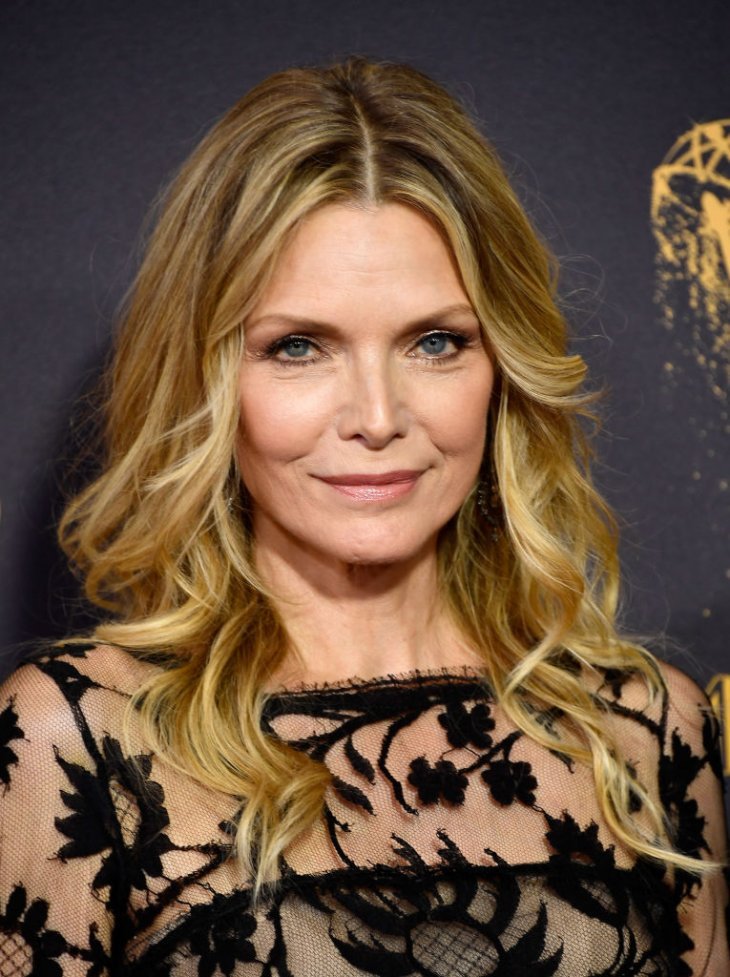 Michelle Pfeiffer on September 17, 2017 in Los Angeles, California | Photo: Getty Images
IT'S BATH TIME
The background of the image showed the bathtub where Pfeiffer was about to get in, a big window, and a stool with a candle on it, giving the image a soothing touch.
For the caption, the "Dangerous Liaisons" star simply wished her followers a happy Sunday and wrote, "Bath time." Several people, including Gwyneth Paltrow, Charlize Theron, and Demi Moore, praised Pfeiffer's looks in the comment section.
It is not the first time that one of Pfeiffer's Instagram post attracts a lot of attention. On November 17, she proved that she is not only a talented actress but also a skillful painter.
Pfeiffer uploaded a picture of her self-portrait that, according to the caption, she painted during the weekend. One of the most exciting aspects of the painting was the shadows she drew on one side, making it look somehow realistic.
Pfeiffer started the adoption process even before dating Kelley.
The actress made headlines again on November 19 after posting another selfie taken while she was making her way to this year's Golden Globes.
While Pfeiffer looked gorgeous posing in the back of a car and slightly smiling for the camera, she wrote in the caption that, at that time, she "still actually" cared about what she looked like.
MICHELLE PFEIFFER'S FAMILY
At the moment, Pfeiffer is 62 years old and very much involved in the entertainment industry. Apart from that, she is one of the few Hollywood artists who has managed to stay married to the same person for over two decades.
The lucky one is TV writer and producer David Kelley. The couple tied the knot in 1993 and share two children, Claudia and John.
It is important to point out that Claudia was adopted. In fact, Pfeiffer started the adoption process even before dating Kelley.
When all the paperwork was done, and Claudia finally joined Pfeiffer's family, she and Kelley had only been together for about two months. Cut to today, and they are still in a loving relationship! They are definitely role models.
Please fill in your e-mail so we can share with you our top stories!