Chris Brown's Mom Joyce Flaunts Her Fit Figure in Tight Colorful Jumpsuit with a Deep Neckline
In a recent post on her Instagram feed, Joyce Hawkins, mother of the famous American singer and dancer Chris Brown, looked stunning as she showed off her fit figure while posing in a hot colorful jumpsuit. 
On many occasions, age has served as a limiting factor for several older adults who wish to flex their youthful wings in a society that has termed them obsolete. 
However, there are those who have defied such notions and proven that time and age can be inconsequential. Joyce Hawkins, the mother of the famed singer and dancer Chris Brown, falls under the category of such people.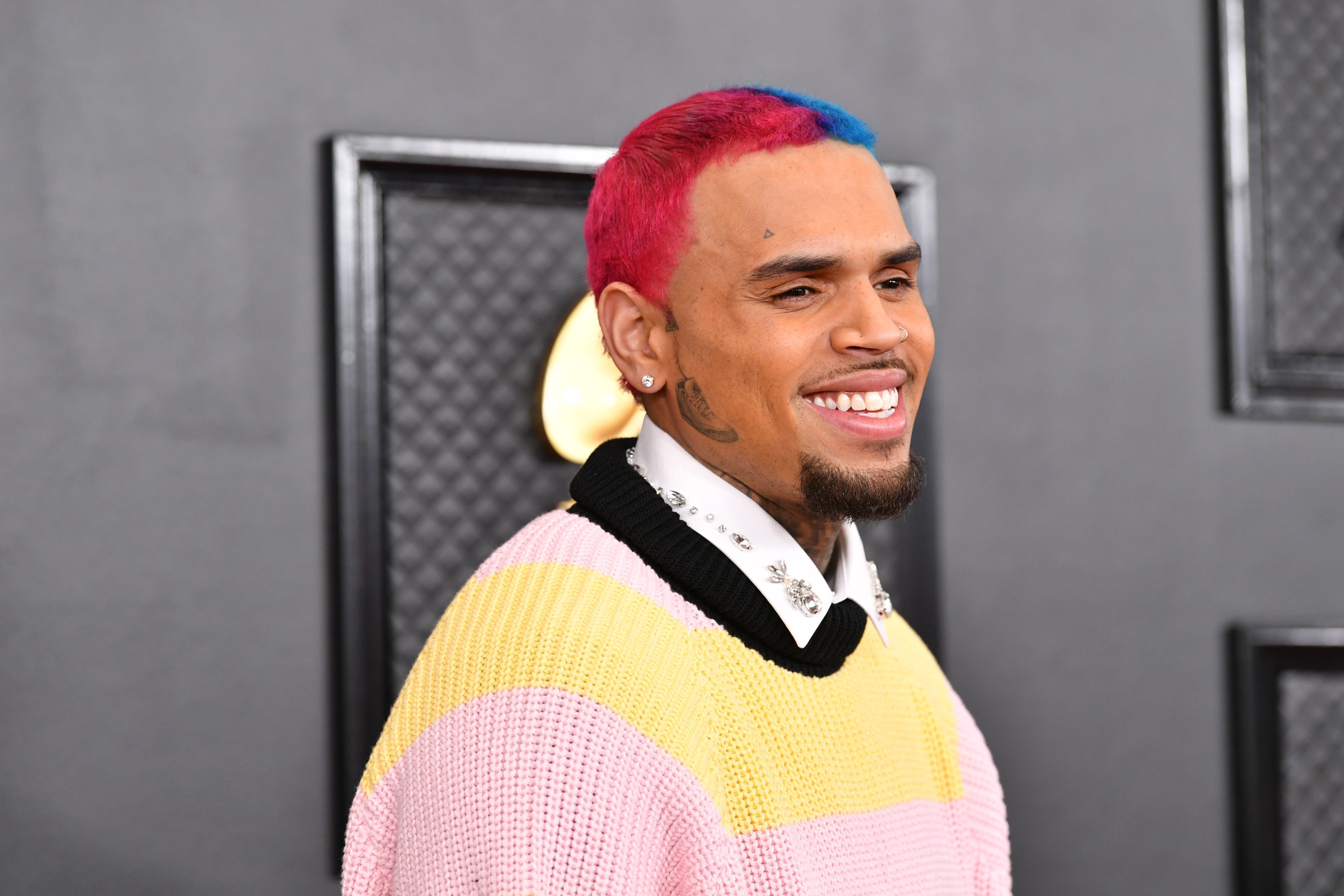 With an active social media presence, the 56-year-old has dazzled her fans with her age-defying sense of style. In a recent video on her Instagram feed, she was seen rocking a colorful hot animal print bodysuit that had fans gushing. 
In the clip, Hawkins could be seen climbing down a magnificent stairway intricately designed with lovely holiday decorations. Sashaying past a well-lit Christmas tree, she then turned around and posed by a pile of presents with her hands on her hips. 
Her signature huge hair was combed out, and it fell to her shoulders in thick waves. She combined the look with dangling hoop earrings and a stylish pair of stiletto heels. 
With a huge smile on her face, the proud mother continued to give different poses, showing off her curves and sensual cleavage. The video ended with a good view of her pert derrière as she walked towards a white sofa. 
The incident proved that even the most loved faces battle with their darkest demons. 
The mouth-watering clip comes a few months after Hawkins posted a stunning selfie that left fans at a loss for words. In the shot, she had her hair styled half-up into a messy bun. She then combined the look with hoop earrings and flawless makeup. 
With her impressive fashion statements, it is apt to say that she combines her role as a mother and grandmother in the limelight quite perfectly. Over the years, photos and videos of her having a sweet time with her progeny have circulated the internet. 
In 2015, Brown posted the first touching photo of her and his then ten-month-old daughter Royalty cuddling up together. The pair clearly developed a tight bond as earlier this year, the singer also posted a hilarious video of the 6-year-old dancing with her grandma.
During this year's Mother's Day, the 31-year-old also shared a touching post in tribute to all the mothers in his life. It included photos of Hawkins, Nia Guzman, and Ammika Harris — the last two being mothers to his children Royalty and Aeko, respectively. 
Besides being a proud parent, Brown has made an unshakable name for himself in the Hollywood scene. He started his career at the age of 16 and has since ridden the wave of much-deserved love and acclaim from fans. 
His reputation, however, took a bad turn when he was arrested for physically assaulting singer and ex-girlfriend Rihanna. It landed him 180 days of community labor and five years of probation. The incident proved that even the most loved faces battle with their darkest demons.