Matt Mauser Opens up about His Wife Christina's Tragic Death in Helicopter Crash
Music artist Matt Mauser opened up about his wife Christina's tragic death in a helicopter crash and got candid about the things he regrets not saying to her before her heartbreaking demise.
Almost eleven months after Matt Mauser lost his beloved wife, Christina, in the tragic helicopter crash that killed NBA star Kobe Bryant and seven others, the music artist can't seem to stop thinking of what could have been.
In this week's episode of "Red Table Talk: The Estefans," Matt bared it all as he sat down with musician Gloria Estefan and grief expert David Kessler as they discussed how he has been faring since the unfortunate incident that happened in January.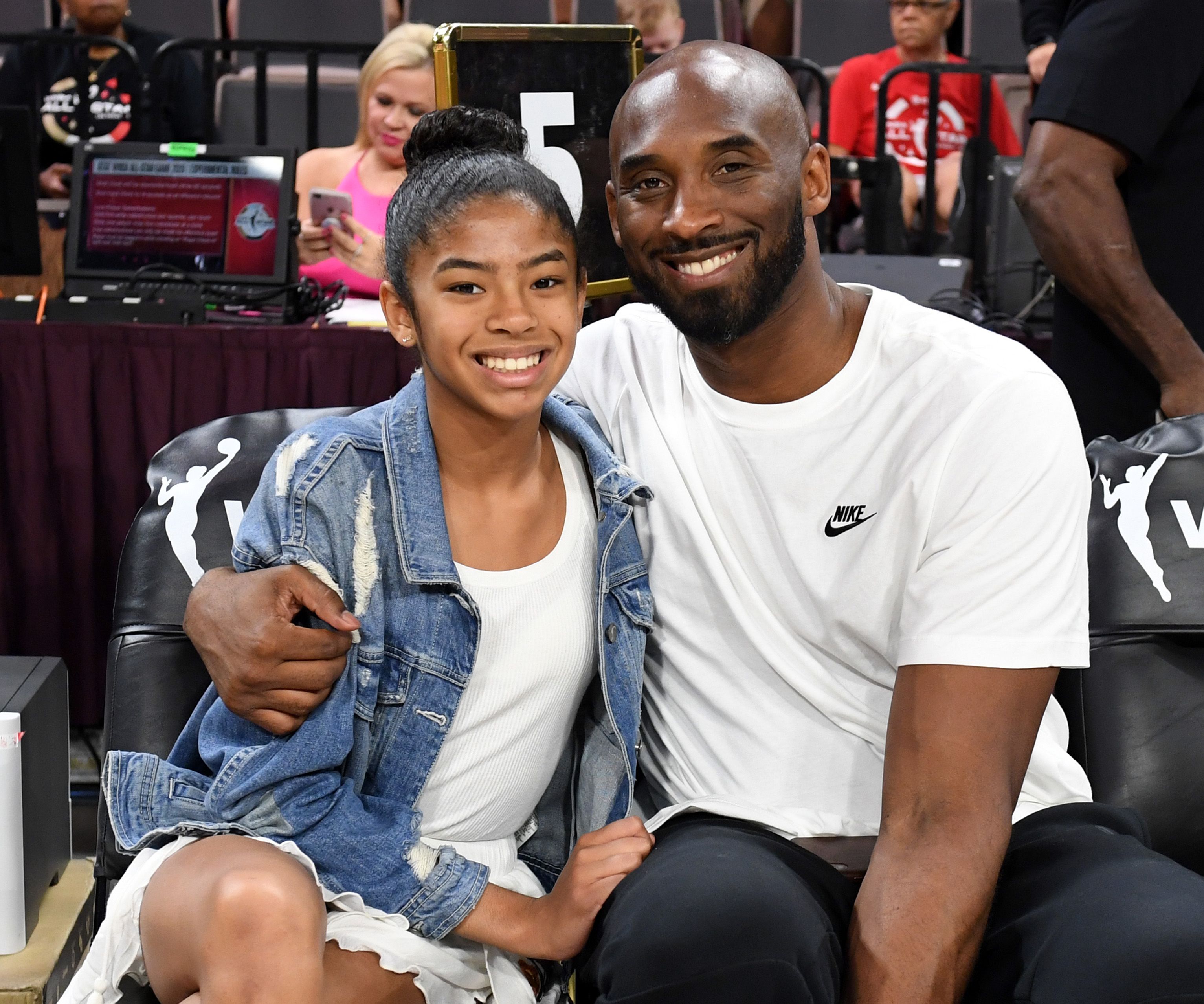 In an exclusive clip of the upcoming episode shared by People Magazine, Matt explained that he feels haunted as he can't help himself from replaying events from the morning of her accident. He recalled:
"I have things that I wish I would have said, like the morning she passed. I was sleeping, I'd had a late night before, and I'd come home late, and my daughter was laying on her chest..."
Matt Mauser is "moving through grief". The musician opens up about how he and his family are coping following the death of Christina Mauser in the January crash that also killed Kobe Bryant. Learn more here: https://t.co/yiFv2Qa7hE pic.twitter.com/IWZJl69Dym

— PeopleTV (@peopletv) August 19, 2020
He explained that he was deeply asleep, and when Christina rose to go to work, she returned to kiss him, but he still didn't wake up. Now, he regrets not waking up.
The emotional song [Mauser] uploaded on YouTube with a picture of him and Christina locked in a warm embrace on their wedding day was well-received by fans.
With heavy hearts, the Sinatra Big Band announces the sudden loss of #ChristinaMauser, Frank Sinatra Tribute Singer Matt Mauser's wife. Christina played a big role behind the scenes of the Sinatra Big Band, and will be deeply missed. Thank you for your love and support. pic.twitter.com/TZKk6Yp2JR

— Sinatra Big Band (@sinatrabigband) January 27, 2020
Christina, a basketball coach, worked at Bryant's Mamba Sports Academy and joined the legendary basketballer, his daughter Gianna, and the others on the helicopter to fly to a competition in Thousand Oaks, California when the devastating crash happened.
Her demise dealt a heavy blow on Matt, with whom she shared three beautiful kids, Penny, Thomas, and Ivy. The singer, who is part of the Orange County band, Tijuana Dogs, confessed in an interview that he dropped about 20lbs and couldn't play music for about two months after her death.
The husband of the girls basketball coach who lost her life alongside Kobe Bryant is finding healing through music. Hear Matt Mauser's story tonight at 5:30 on @ABC7. @sinatrabigband @tijuanadogs pic.twitter.com/5Hl9fvroXB

— Tony Cabrera (@abc7tony) May 9, 2020
He described it as the worst moment of his life and recalled how helpless he felt until he allowed himself to venture on the path of healing through the very thing he loved, music. With his bandmates' encouragement and help, Matt paid tribute to Christina while pouring out his grief in a song he wrote titled, "Lost."
The emotional song he uploaded on YouTube with a picture of him and Christina locked in a warm embrace on their wedding day was well-received by fans who grieved with him.
Since releasing the song in March, Matt has been able to get back on track with his music and even wrote music with his daughter, Penny. Amid the immense pain at Christina's loss, Matt has had to be strong and responsible for the three children they shared.
He admitted that some days are tougher than others, but he makes sure to teach the kids that it is okay to grieve. He also launched the Christina Mauser Foundation, which would offer scholarships to young female athletes to honor the touching legacy Christina left behind.