Proud Mom Shaunie O'Neal Gushes over Her 2 Kids Who Play Basketball for Dad Shaq's Alma Mater
Shaunie and Shaquille O'Neal's children Shareef and Amirah are carrying forth their basketball legend father's legacy as they have committed to his alma mater Louisiana State University. 
The LSU Tigers kickstarted their new season with a game against the SIU Edwardsville Cougars and at the end of the fourth quarter, the Tigers had 94 points while the Cougars scored 81 points. 
Shaquille O'Neal's son Shareef spent a total of 13 minutes on the court and gave the Tigers 5 rebounds and 3 points. His team is now set to face off against the Saint Louis Billikens on Sunday.
THE O'NEAL FAMILY IS PROUD
In the women's NCAA, Amirah's team is to go against the Cougars from Birmingham Young University on Saturday. The O'Neals are continuing their father's legacy, and their family could not be more proud. 
Shareef was recently granted a waiver from the NCCAA to join the LSU team following his transfer from UCLA.
Ahead of the games, their mother Shaunie took to Instagram to let the world know how the young guns make her feel. Sharing some of the best snaps from their photoshoot, she called herself a proud mom. 
The O'Neal kids looked fierce and confident in the snaps. While Shareef's jersey number is 32, Amirah wears number 22. Meanwhile, Shareef took to his Instagram to honor the late basketball legend, Kobe Bryant.
SHAREEF'S JOURNEY
In the emotional post, Shareef shared how he is getting better at the game everyday and misses Bryant's presence. The young player has some big shoes to fill, and he looks determined to do that. 
Shareef was recently granted a waiver from the NCCAA to join the LSU team following his transfer from UCLA. The last season, he played 13 games for the team, averaging 2.2 points and 2.9 rebounds.
AMIRAH IS A RISING STAR
As for his sister, she announced her college basketball commitment to LSU back in April. She revealed her decision in a now-deleted Instagram post, saying that she was ready for the challenge that lies ahead. 
She was thankful that she gets to spend the next four years as a Tiger alongside her brother. Amirah averaged 17.2 points for Crossroads School in Santa Monica, distinguishing herself as a standout performer.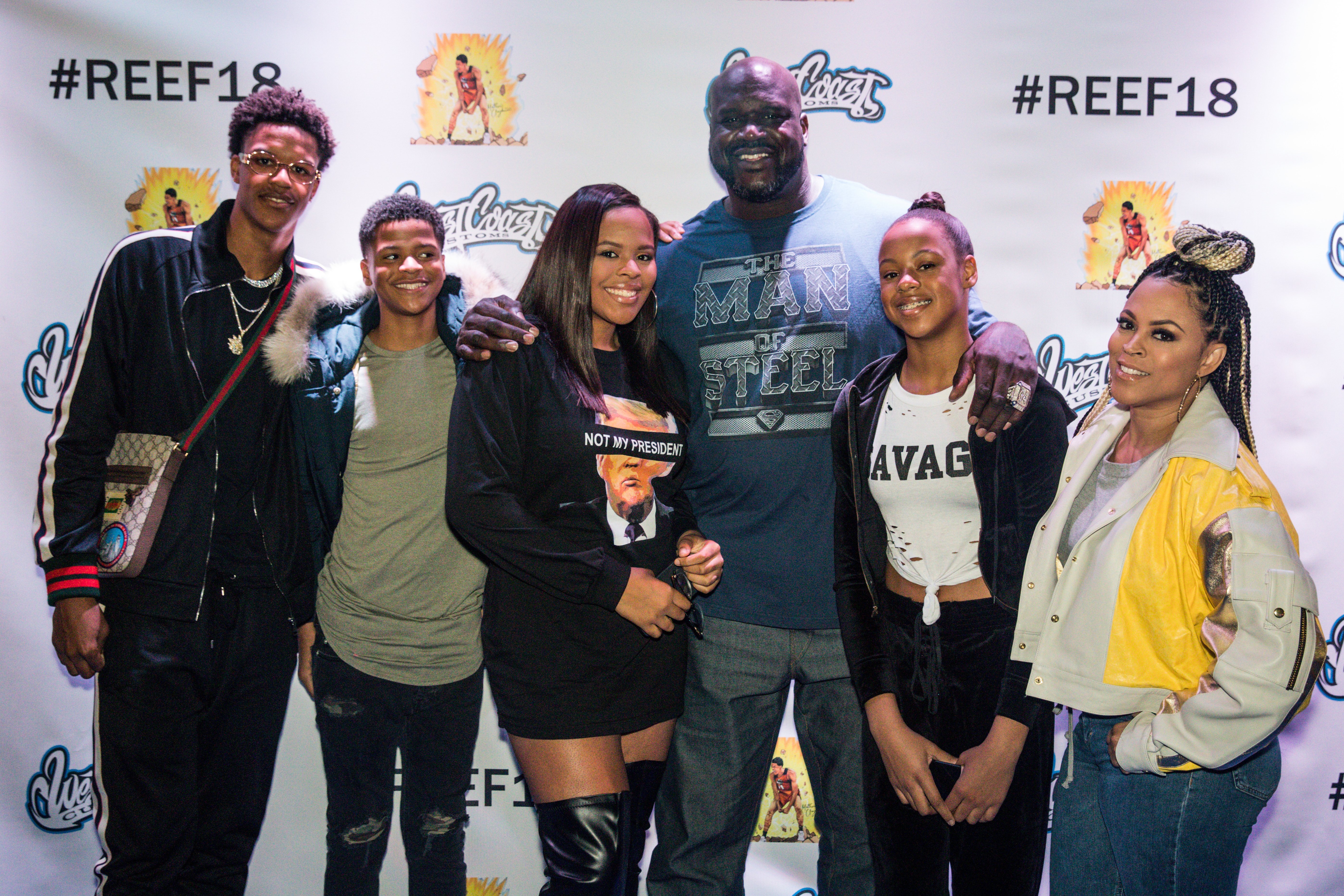 SHAQ'S OTHER CHILDREN
Besides Shareef and Amirah, O'Neal is the proud father to four other children. His eldest daughter, Taahirah, does not play basketball, but she is reportedly into philanthropy. 
Myles Baptiste is O'Neal's stepson from his ex-wife Shaunie. He is into modeling and has walked the runways for top-notch designers, including Balmain, Marc Jacobs, and more. O'Neal's youngest children Shaquir and Me'arah, also play basketball.