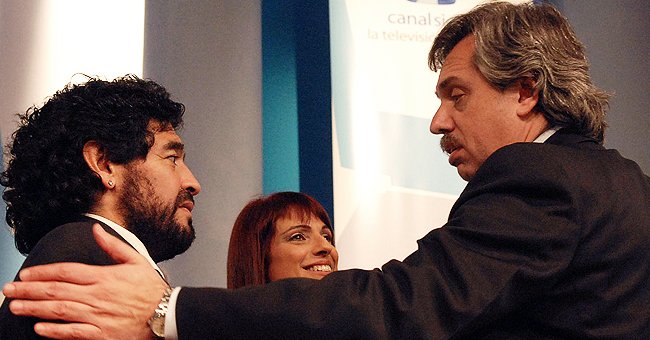 Presidencia de la Nación Argentina, Diego Maradona 28 09 2006, CC BY 2.0 Wikimedia Commons
Argentina Mourns Diego Maradona as President Alberto Fernandez Declares 3-Day Mourning

Argentina President Alberto Fernandez declared three-day national mourning for football star Diego Maradona, who recently succumbed to a heart attack.
The entire country of Argentina is devastated by the passing of its most famous footballer Diego Maradona, who died from a heart attack on November 25. He was 60. Argentina President Alberto Fernandez said:
"Diego was Argentina in the world. He gave us joy and we will never be able to repay him for so much joy."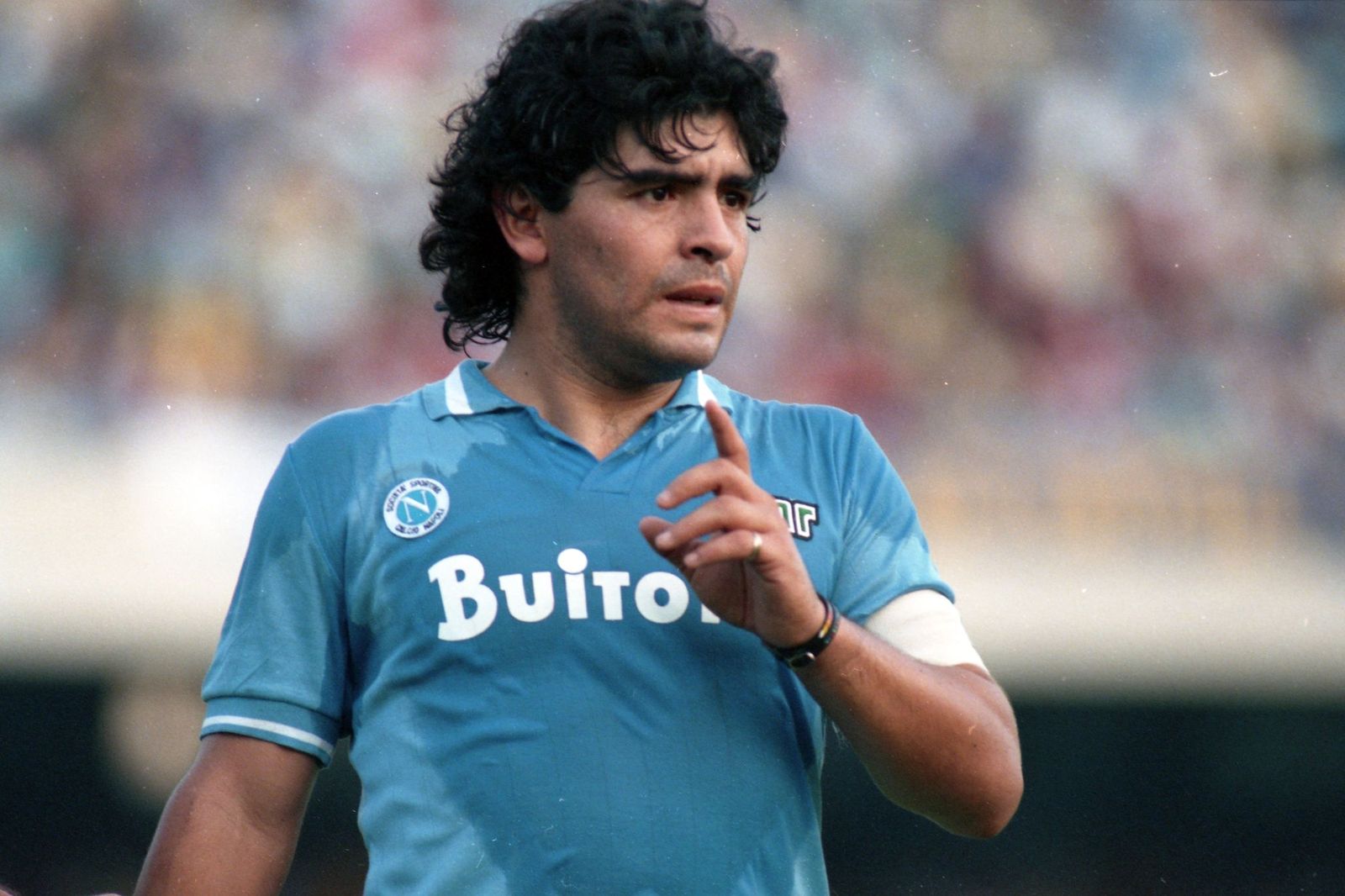 Diego Maradona during the Serie A match between Napoli and Atalanta on October 19, 1986, in Naples, Italy | Photo: Etsuo Hara/Getty Images
President Fernandez also offered the presidential palace for Maradona's funeral. The iconic athlete captained the country's 1986 World Cup-winning team.
Maradona died at his home in Buenos Aires a few weeks after he underwent an operation for a subdural hematoma. Often caused by a head injury, this serious condition occurs when a blood clot develops between the skull and the brain's surface.
Maradona's death sent a wave of sadness across the country. Fans quickly took a trip to places associated with the football star, including the stadium of Argentinos Juniors, where his career began in 1976.
Candles were lit and flowers displayed in the stadium to pay homage to Maradona. Many fans also flocked to the home in the Villa Florita area where he grew up.
Maradona's fans started creating a mural of the football icon on the wall of his childhood home, which is no longer owned by his family.
His former teammate Ossie Ardiles also paid tribute to him, describing him as "incredibly beautiful." He said that not even contemporary football superstars Lionel Messi and Christiano Ronaldo could not surpass the level of admiration Maradona has enjoyed in life.
A funeral worker recently lost his job for taking a selfie with the football superstar's corpse lying in an open coffin.
However, Ardiles said that Maradona was also haunted by overwhelming media attention. The legendary footballer also did not experience a normal childhood and teenage years, the former Tottenham midfielder said.
Aside from serving as captain of Argentina's football team during their 1986 World Cup victory, Maradona also famously played for clubs including Barcelona and Napoli.
Amid the outpouring of tributes for Maradona, a funeral worker recently lost his job for taking a selfie with the football superstar's corpse lying in an open coffin.
Diego Molina's action enraged Maradona's avid fans, some of whom sent him death threats. Many fans considered Molina's selfie as an act of desecrating the sports legend's body.
The photo that the funeral worker allegedly took shows him resting one hand on the footballer's head and giving a thumbs up with the other.
The funeral parlor later confirmed that Molina has been fired. Meanwhile, devastated fans were seen elbowing each other to get a glimpse of Maradona in his coffin during the wake.
In an interview 15 years ago, Maradona expressed his gratitude for the sport that gave him "most happiness and freedom." He compared his experience with being able to touch the sky.
The football star has truly lived the life he wanted, thanks to football. During the interview, he said that he wanted "Thanks to the ball" written on his tombstone.
Please fill in your e-mail so we can share with you our top stories!