Ellen DeGeneres Cuddles Wife Portia de Rossi as They Celebrate Thanksgiving on the Beach
Thanksgiving is here, and several top celebrities are beginning to share some of their best wishes to their fans. TV show host Ellen DeGeneres got on the trend, sharing a sweet tribute from her family.
In the spirit of Thanksgiving Day,  American television show host Ellen DeGeneres took to social media to share a sweet Thanksgiving message to her millions of fans.
The snap featured DeGeneres and her partner, Portia De Rossi, at the beach. Both looked very much in love as they took in some sunlight at the beach.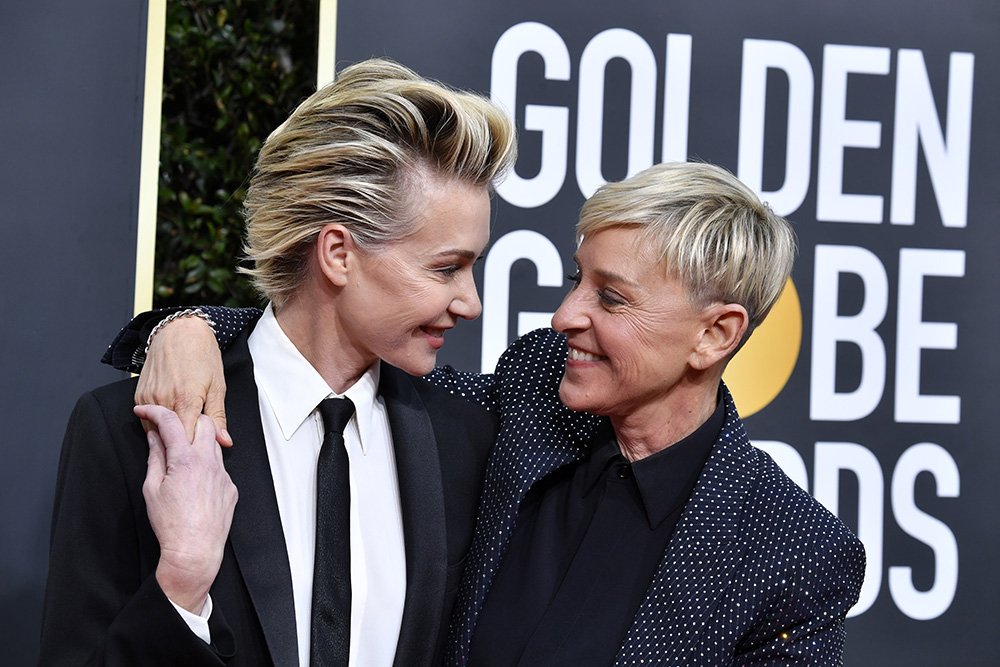 The couple looked incredibly casual on their beach trip. DeGeneres wore an all-black attire, featuring a T-shirt with a shawl jacket and a beanie. DeRossi chose to go without the head covering, donning a white jacket and T-shirt.
Both ladies wore a pair of sunglasses each, looking as relaxed as possible as they smiled at the camera. DeGeneres simply captioned the snap:
"Happy Thanksgiving everyone from me and Portia."
The caption was pretty modest, considering DeGeneres' penchant for extended, witty social media captions. Still, it is the sentiment that counts. DeGeneres' post already garnered over half a million likes, with many in the comment section appreciating the gesture.
This year, several former workers on "The Ellen DeGeneres Show" accused the TV show host of harsh treatment
Thanksgiving is not the only celebration that DeGeneres has been vocal about in recent times. Last month, she shared a lovely Halloween tribute on "The Ellen DeGeneres Show."
Dressed as a superhero, DeGeneres celebrated the medical workers who have been at the frontlines of the fight against the novel coronavirus pandemic.
Like many, DeGeneres definitely has a lot to be thankful for this year. If not for anything, the fact that her relationship has stood this long has been impressive.
DeGeneres and De Rossi met back in 2000, although they did not get married until 2008. Since then, they have been together with little in the ay of controversy.
De Rossi has also been a significant force of support for DeGeneres, which the latter has needed in 2020. This year, several former workers on "The Ellen DeGeneres Show" accused the TV show host of harsh treatment.
Amid the backlash, DeGeneres got support from several of her fans and celebrities. However, none was as vocal as De Rossi. DeGeneres eventually committed to finding out the source of the issues, and the show has resumed operations. On the show, DeGeneres even debuted a new hairdo. Apparently, things are changing all around.