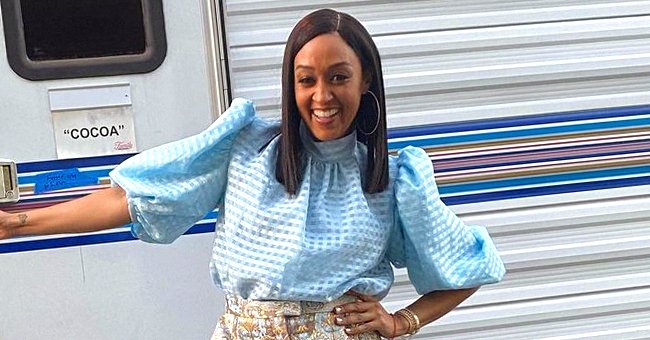 Instagram/tiamowry
Tia Mowry Debuts a Different Look — Check Out Her Shorter Hair & Bangs in a Stunning Selfie

"Family Reunion" star Tia Mowry took to her Instagram Story to share a selfie showing her looking different while wearing a fringe and big round earrings.
Actress Tia Mowry is never shy to try out new looks and showed her fans a glimpse of herself rocking a different look in a recent post on her Instagram Story page.
In the selfie, Tia rocked a brown fringe wig and makeup as she tried to recreate an iconic singer's look in the 60s. She accessorized with big, round silver earrings and a gold necklace.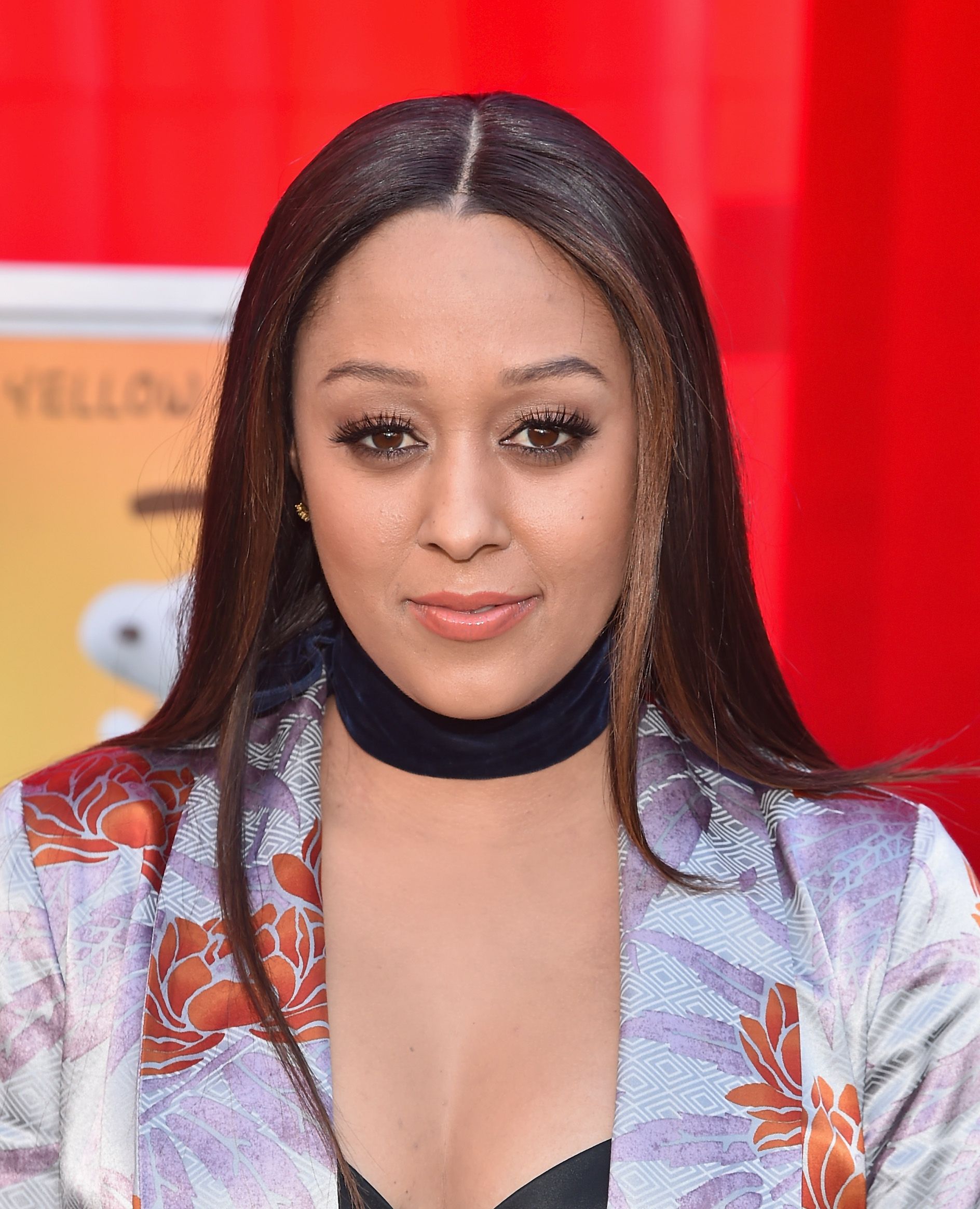 Tia Mowry at the premiere of "The Peanuts Movie" on November 1, 2015. | Photo: Getty Images
Tia also wore a black top with yellow stripes, which she zipped down to reveal her cleavage. She posed, staring at the camera with a "bad girl" face. In the caption to the post, Tia wrote, "I played an iconic singer in the 60's. So much fun."
Many of Tia's fans would have been pleased with the new look she debuted on the selfie. However, they are used to her coming up with new looks. In January, the actress enlisted celebrity stylist Nakia Collins' help to cut her shoulder-length curls to a super-short pixie cut.
The post quickly generated millions of likes, and many fans also took turns to praise her. Afterward, Tia had a chat with Refinery29, where she revealed she decided to cut her hair because she was coming from an emotional and challenging place.
She said the year was beginning to get rough for her with the natural disasters occurring, the COVID-19 pandemic, and the loss of NBA legend Kobe Bryant. Hence, she wanted to chop it all off and start over.
It was hard for her and Tamera to ask for what they felt they deserved.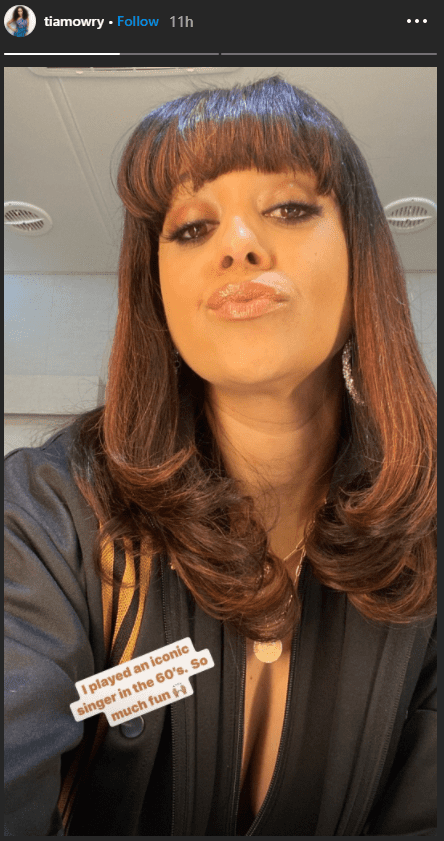 Tia Mowry sporting a new look in a recent Instagram upload. | Photo: Instagram/@Tiamowry
In an Instagram post, the 42-year-old actress embraced her natural hair, which is now beginning to grey out. In the caption to the post, Tia noted that her afro is growing.
Tia is famous for starring alongside her twin sister, Tamera Mowry, in the classic 90's sitcom, "Sister, Sister." In a recent interview with Pure Wow, she discussed the possibility of a reboot of the series.
Tia said there has been no news about the reboot but urged fans not to give up hope as anything could still happen. Tia is always known to voice out her opinion on different issues.
During an episode of her web series, "Tia Mowry's Quick Fix," she opened up on the adversity she faced as a child star. She said there were differences she and Tamera noticed as children, between them and their counterparts who were not of diversity.
According to her, stars or actors who were not of ethnicity were better dressed and had bigger budgets for their projects, while shows with diverse casts had smaller budgets.
Tia further said that when it came to paychecks, it was hard for her and Tamera to ask for what they felt they deserved, and their pay never equaled that of their counterparts who were not of diversity, which was very frustrating. Thankfully, it has gotten better.
Please fill in your e-mail so we can share with you our top stories!