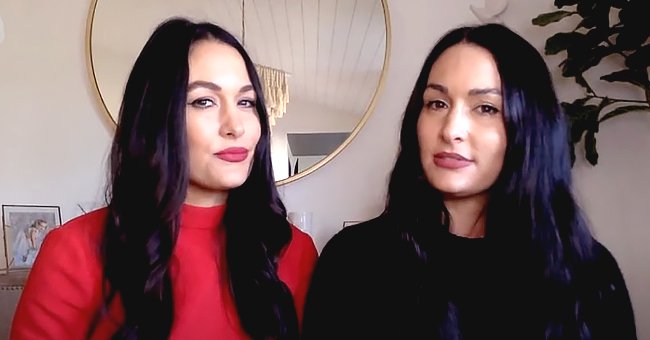 Getty Images
Brie & Nikki Bella Discuss Plans to Make a WWE Comeback
Brie and Nikki Bella, two of the most famous wrestlers in the WWE, retired in March 2019. They recently made headlines after revealing they want to return to the ring.
For years, the Bella Twins were among the most popular tag teams in the WWE. Out of the two, Brie was the first to win a title, the Divas Championship in April 2011.
Nikki then won two Divas Championships, which is why she currently holds the record for the longest reign with that title. She also participated in the 25th season of "Dancing with the Stars."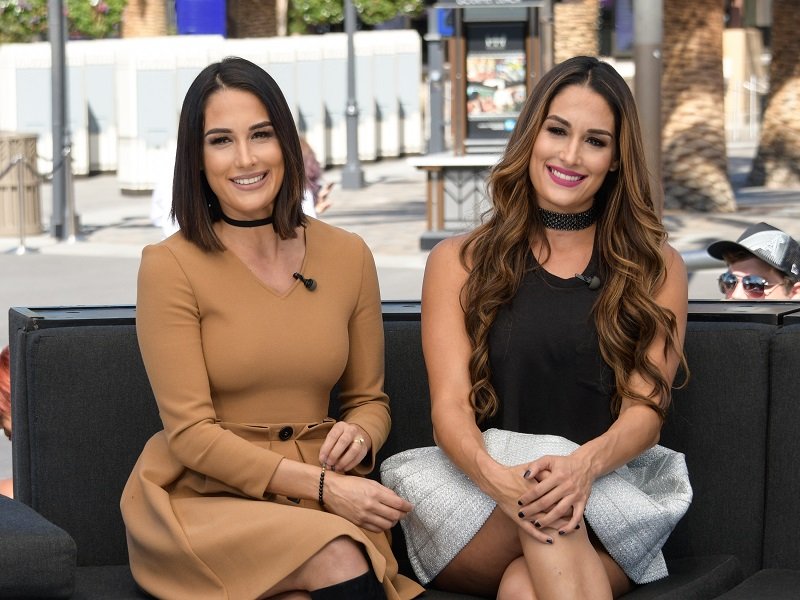 Brie Bella and Nikki Bella on October 3, 2016 in Universal City, California | Photo: Getty Images
THE BELLA TWINS' COMEBACK
If that wasn't enough, the twins became part of the pop culture with their appearances in the hit reality shows "Total Divas" and "Total Bellas." They also share a YouTube channel with over 3 million subscribers.
In late-November, Nikki and Brie were interviewed in "The Tamron Hall Show," where they admitted they were still seriously considering going back to the WWE rings.
[Nikki's fiancé] has been a professional dancer in "Dancing with the Stars" for years.
The twins pointed out that they had their eyes on the Divas Tag Team championship, admitting to being shocked that the Tag Team titles came after they retired. Brie said:
"Nikki and I said we both definitely have one more last run in us. It's not anytime soon. We'd kind of like to do it in a couple of years."
Both sisters seemed very excited about the idea of seeing their children Buddy and Matteo, who were born one day apart, ringside watching them compete when they get older.
Speaking of Matteo, Nikki and Artem Chigvintsev's son, he was a topic of conversation earlier this month after it was revealed that professional wrestler John Cena, Nikki's ex-fiancé, texted her about the baby.
NIKKI AND ARTEM'S RELATIONSHIP
John, who was in a relationship with Nikki for about six years, sent a congratulatory message in a group text to Nikki and Brie for the birth of their children. According to Nikki, Artem was completely fine with John's message.
The retired wrestler pointed out that Artem was comfortable in his own skin and their relationship. She went on to say that he was so secure about their romance that they could be friends with their exes, "and it doesn't bother us."
Although Artem is not a wrestler, he is also very successful in his area of expertise: dancing. He has been a professional dancer in "Dancing with the Stars" for years and, in fact, won the latest season next to Kaitlyn Bristowe.
As soon as Nikki found that out, she uploaded a cute video on Instagram next to Matteo, Brie, and Buddy to congratulate Kaitlyn and her fiancé. They do have a beautiful family!
Please fill in your e-mail so we can share with you our top stories!