Check Out Khloé Kardashian's BFF Malika Haqq in Matching Trendy Outfits with Look-Alike Son Ace
Thanksgiving is a day to reflect on people who mean the most to us, and for doting mom Malika Haqq, she was most thankful for her son, Ace. She shared a sweet pic of herself with her adorable baby on Instagram.
Malika Haqq and her look-alike son had fans' hearts melting with a sweet mother and son photo. The beautiful reality star and her son, Ace Flores, made the perfect pair in some trendy matching outfits. She captioned the post:
"THANKFUL IM YOUR MAMA ACE ?."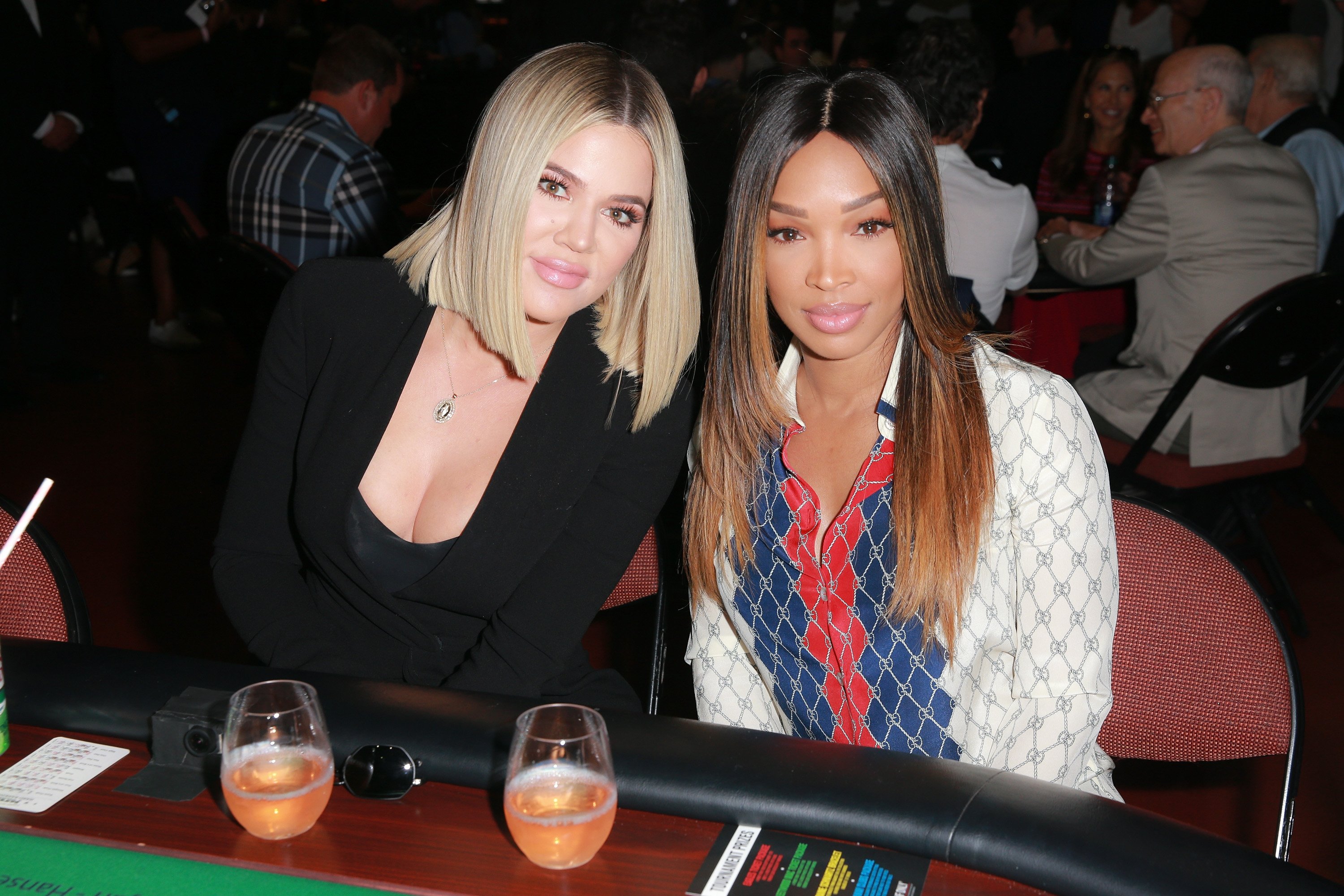 Haqq and Ace were both dressed in brown-colored outfits. The "Keeping Up With The Kardashians" star wore a brown figure-hugging dress with short sleeves, and Ace wore a brown T-shirt with camo-print pants and white shoes.
The doting mom looked stunning with her brown highlighted tresses flowing freely in the wind. Her smile told a million tales of pure joy. On the other hand, baby Ace looked handsome with a relaxed face, staring straight into the camera.
Fans of the reality star couldn't help but rush to her comments and fill the section with adoring compliments. One fan commented, "So handsome, he's getting so big! Happy ? day!" 
Another fan also expressed her awe and said, "He's so handsome.... ? what a beautiful mama and baba ❤." Over one hundred thousand others liked the Instagram photo.
Haqq and Ace's matching outfits are quite a regular occurrence as the TV personality enjoys dressing up her little prince in cute outfits. She always has a similar ensemble of her own.
When the lovable boy turned eight months, the social media star dressed herself up in black Fendi sweatpants to match her son's all-black Fendi velour tracksuit. The two couldn't be more adorable.
Haqq welcomed baby Ace in March 2020. The "Side by Side with Malika & Khadijah" star had already split with the baby's father, rapper Odis "O.T. Genasis" Flores by then.
After dating on and off for two years, Haqq ended the relationship, but the two agreed to co-parent. That, too, came with challenges as initially, Haqq struggled to get the rapper on board with baby preparations.
Eventually, the preparations came together with the help of Haqq's best friend, Khloe Kardashian, and her sister, Khadijah Haqq who organized a sweet baby shower for the mom-to-be a month before baby Ace arrived.
Once Ace was born, Haqq fell in love and expressed her sentiments with heartwarming social media posts. The "ATL" actress described the feeling as a love that overflows.