Diana Ross' Kids & Grandson Proudly Show off Their Gorgeous Afro Curls in a Heartwarming Photo
Diana Ross' daughter delighted her Instagram fans with a rare photo of herself with her two siblings, Ross Naess and Tracee Ellis, and her son, Raif-Henok Emmanuel Kendrick. Check out the sweet snap! 
Any day is a good day when Diana Ross' family comes together to create memories. The iconic singer's daughter Rhonda melted many hearts as she shared a photo of herself posing with two of her siblings and son.
Ross Naess and Tracee Ellis sandwiched Rhonda as they made a small human train with her son at the front. Raif, who is one of the youngest members of the Ross clan, showed off his lush afro just like his loved ones.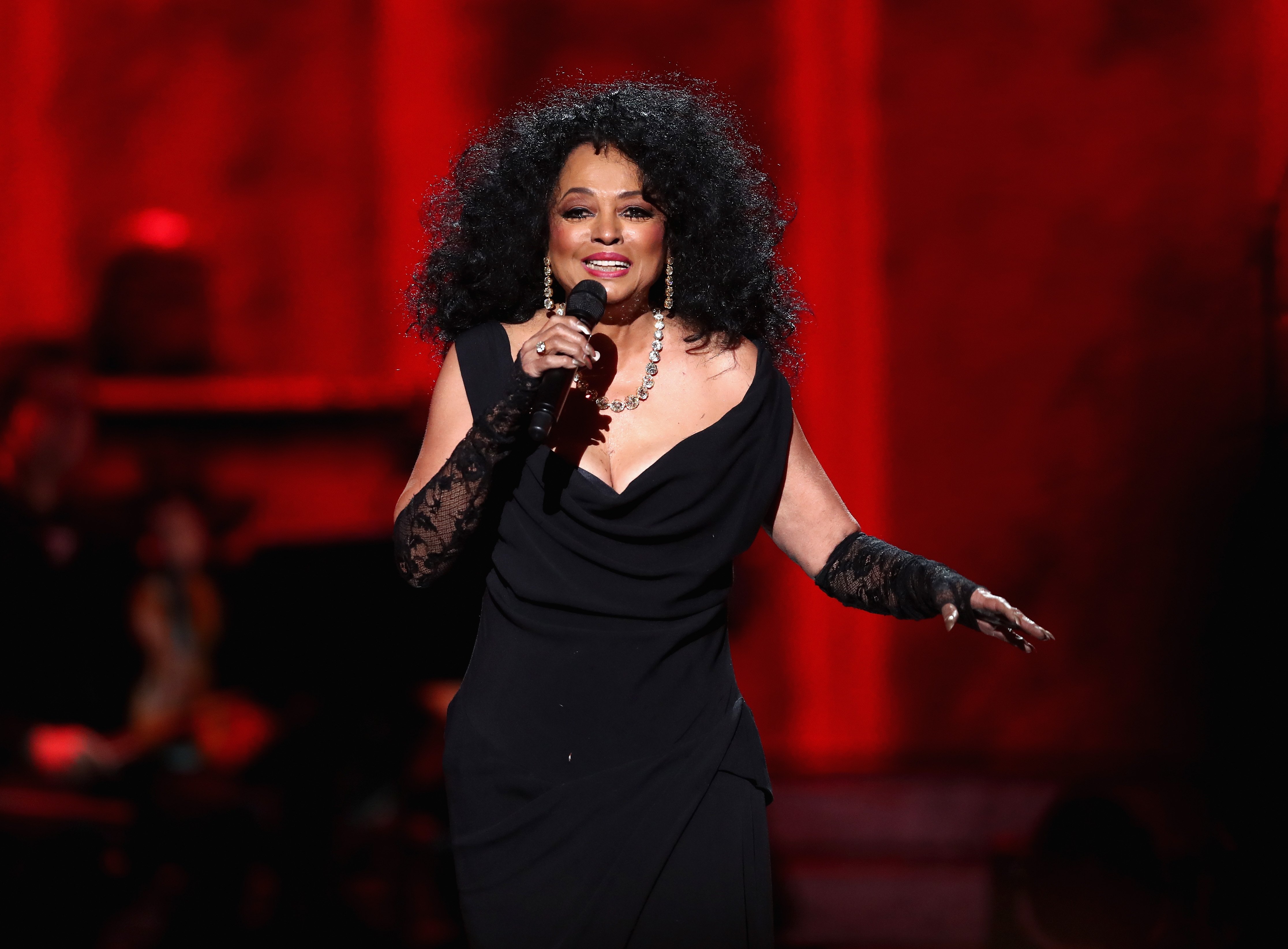 ROCKING THE CURLS
The family was dressed in white from top to bottom. Rhonda's million-dollar smile was proof that she was especially thrilled to be posing with her siblings and son and everybody else looked happy as well. 
Among all of her children, Tracee is the most famous.
Rhonda takes pride in her family's gorgeous curly hair. In the caption, she expressed her gratitude for her "Curl Family" and encouraged everyone to rock their natural hair pattern. 
Just like her daughter, Ross, too, glows differently when she is around her family. Besides Ross Naess, Tracee and Rhonda, she is the proud mother of two more children — daughter Chudney and son Evan. 
TRACEE LOOKS UP TO HER MOM
Among all of her children, Tracee is the most famous. She is an actress, singer, TV host, and producer who looks up to her mother as a role model. The 48-year-old once shared that Ross would prioritize her children over anything. 
Tracee would describe her mother as a better parent than what she is to the world. She is in awe of how down to earth the matriarch is and once gushed about how she never let her glamorous lifestyle get to her head.
DIANA'S OTHER DAUGHTERS
Her sister Rhonda feels the same way about her mom. The eldest child of Ross, the 49-year-old, and her husband, Rodney Kendrick, welcomed their son Raif in 2009. Just like Tracee, she is also a singer-songwriter and actress. 
Ross' second child is Chudney, who she welcomed with Robert Ellis Silberstein. She is a TV producer and the wife of Joshua Faulkner. The pair have a beautiful daughter named Callaway.
HER SONS ARE GIFTED
As for Ross Naess, he has made a name for himself as a Norwegian shipping tycoon. The 33-year-old was born out of Ross' marriage with her second husband, Arne. He is married to Kimberly Ryan and they share two sons. 
The youngest of them all, Evan, was born to Ross and Arne in 1988. He is into showbiz and his talent lies in acting and music. The 32-year-old is happily married to Ashlee Simpson.