Eddie Murphy & Fiancée Paige Butcher Have Dated for 8 Years — 15 Facts about Their Relationship
Learn all about actor and comedian Eddie Murphy's relationship with his fiancée Paige Butcher, who is an actress and a model, and the mother of two of his 10 children.
Of all the women Eddie Murphy has been involved with, Paige Butcher is the most low-key. The stunning blond actress and model is seen on the comedian's arm at red-carpet events, but their private life is shrouded in mystery.
Neither Murphy nor Butcher have an Instagram account, and they keep their relationship and the two children they share, Izzy Oona Murphy, 4, and Max Charles Murphy, 2, out of the limelight. Here are 15 facts you might not know about Murphy and his fiancée.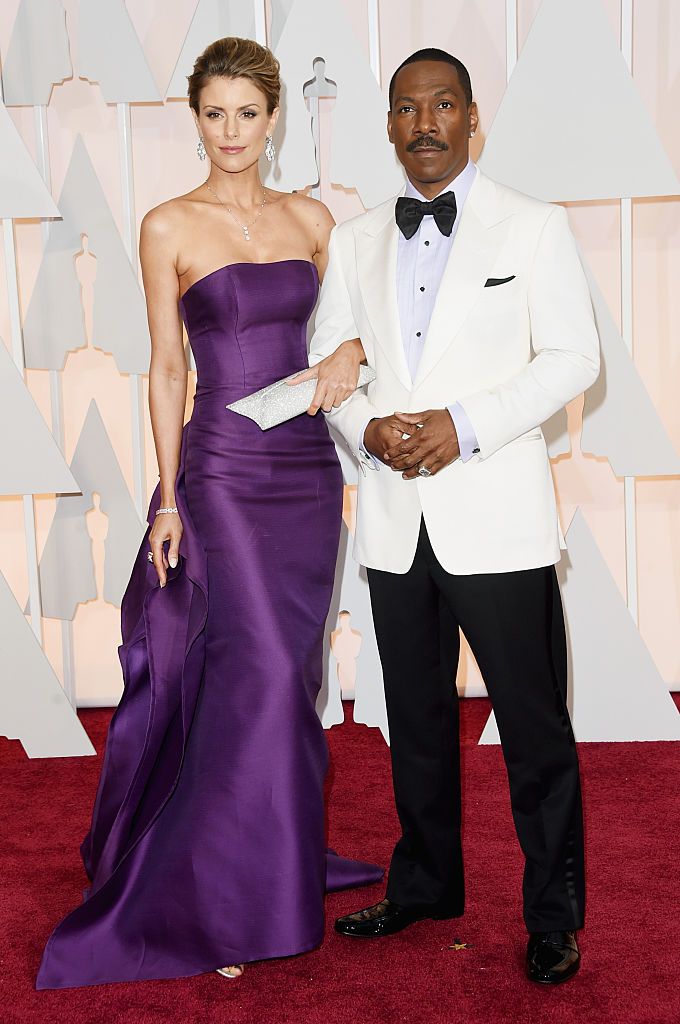 STEPMOM
1. When Butcher became engaged to Murphy, she also took on 8 stepchildren, which, in addition to her own two babies, brings the grand total up to 10. Murphy shares four of his children with his ex-wife, Nicole Murphy.
2. Butcher and Murphy share a boy and a girl. Daughter Izzy Oona Murphy was born in 2016, and the couple welcomed their second child together, son Max Charles Murphy, in 2018.
3. Butcher and Murphy have been together since 2012, but they have kept their relationship out of the limelight, and neither shares their private lives on social media.
The couple seems to be in no hurry to set the date for the wedding, which will be Butcher's first and Murphy's second
MEETING EDDIE MURPHY
4.  Butcher did have an Instagram presence, but once her relationship with the movie star became official, she deleted all her accounts and went dark.
5.  Butcher and Murphy have his friend comedian Martin Lawrence to thank for their current happiness. The couple met when Murphy visited the set of Lawrence's movie "Big Momma's House 2" in which Butcher had won a role.
6.  Butcher, who is an actress and a model, had already been involved with entertainment industry figures before meeting Murphy. She had dated "Make Me a Supermodel" host Tyson Beckford and music mogul Russell Simmons.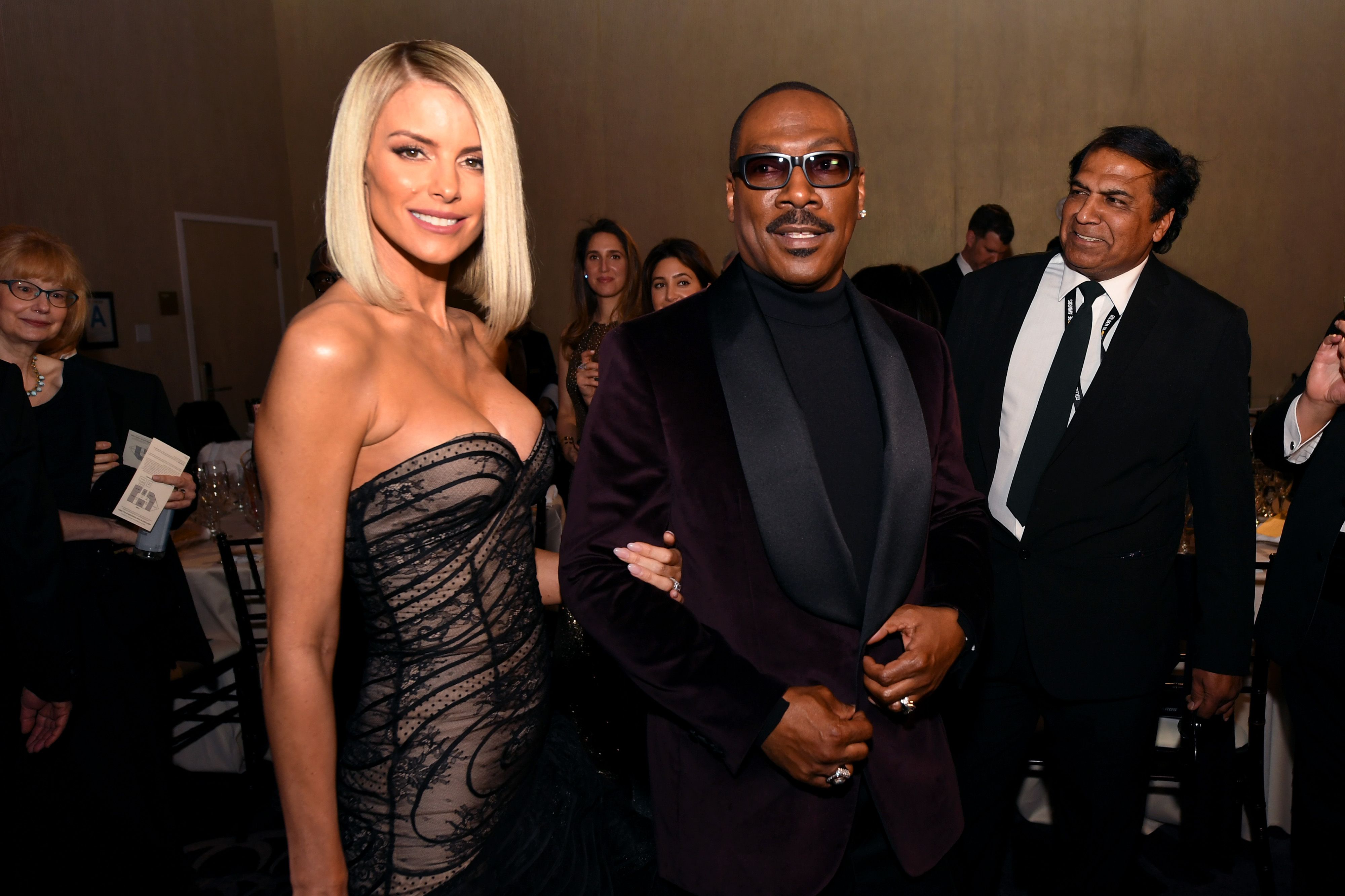 HIGH-PROFILE BLENDED FAMILY
7. Murphy's children have welcomed Butcher into the family, and his daughter Bria, 32, is devoted to her baby sister. The other kids, Miles, Shayne, Zola, Bella, Christian, Eric, and Angel are crazy about their younger siblings too.
8. The couple's famous privacy may come to an end since it is rumored that Murphy might be negotiating a lucrative deal with Netflix to film a special about his life.
9. Curiously enough, the low-key couple announced their relationship very publicly at a red carpet tribute to Murphy titled "One Night Only."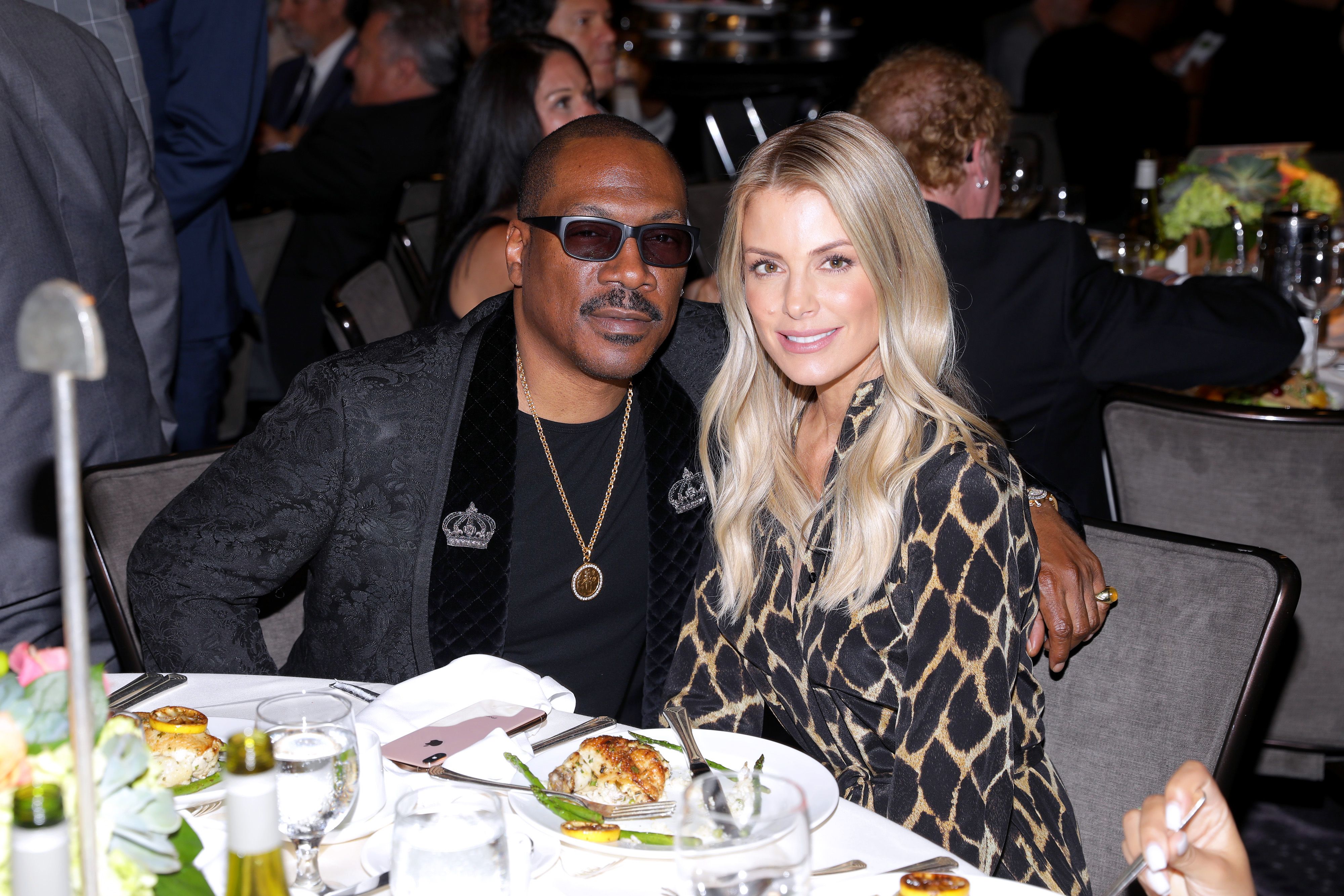 DADDY DAYCARE
10. Those who remember how brilliant Murphy was in the 2003 comedy "Daddy Daycare" will be surprised to learn that his biggest fear was changing his daughter Izzy's diapers. He confessed:
"I'm not good, I don't change diapers. I don't change diapers because I'd be horrible at it and it's not fair for the child."
11. There's a lot more to Butcher than just her radiant beauty. For one thing, the actress is a volunteer at several Los Angeles homeless shelters and babysits for couples who are in counseling.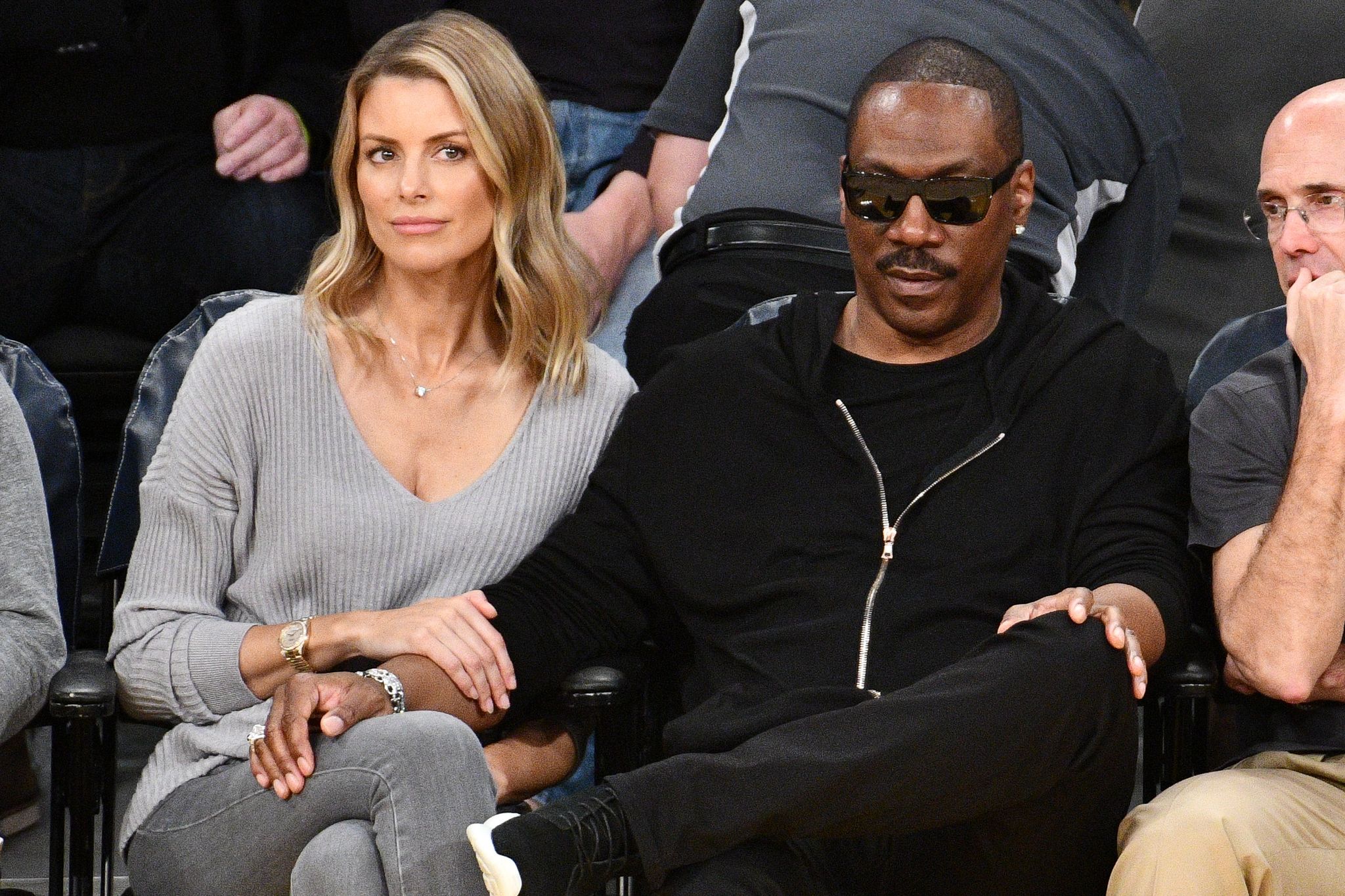 SECRET ENGAGEMENT
12. Murphy popped the question in 2018 and their secret was discovered when paparazzi snapped Butcher wearing her stunning engagement ring.
13. The couple seems to be in no hurry to set the date for the wedding, which will be Butcher's first and Murphy's second.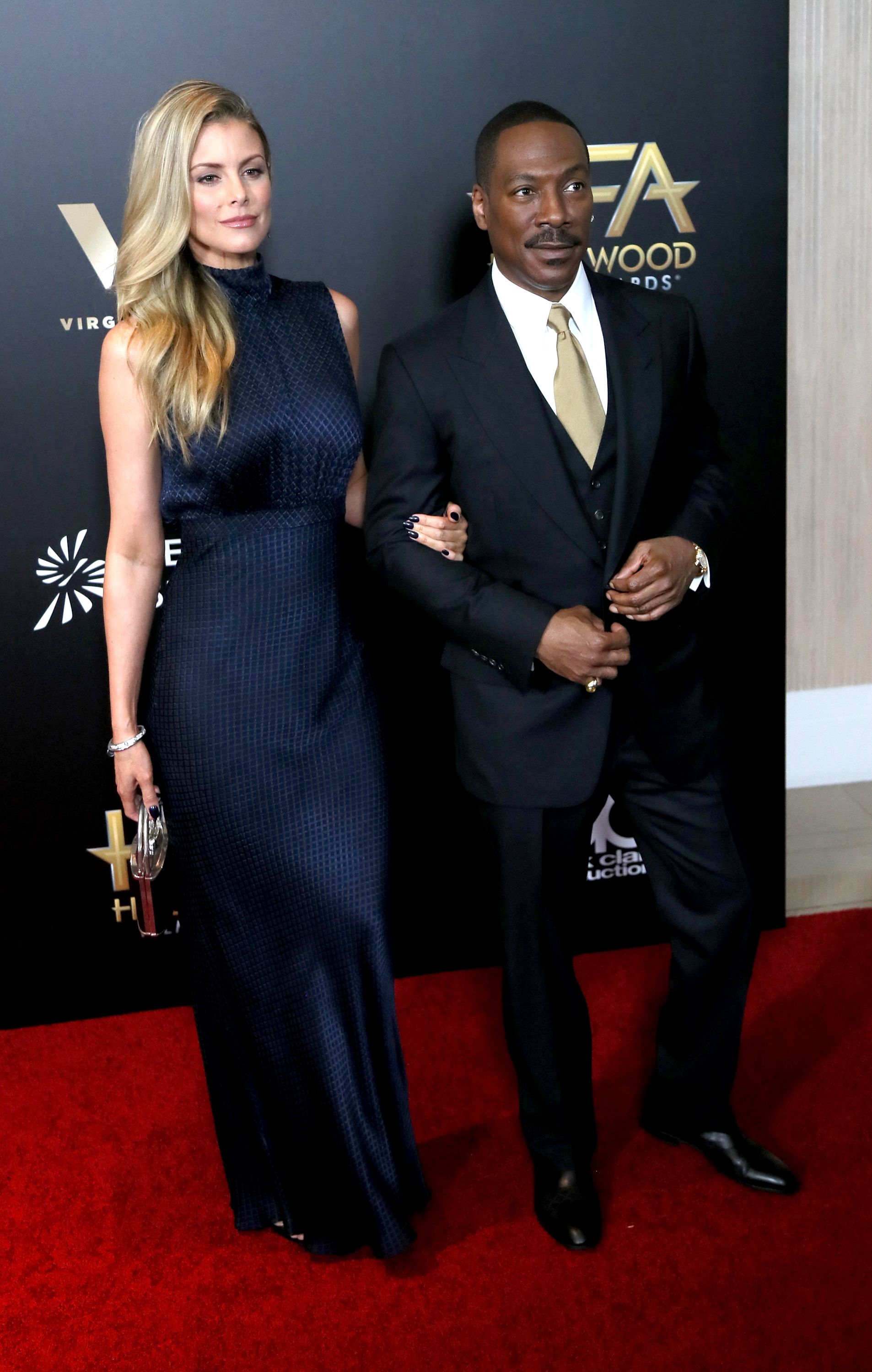 AUSTRALIAN MODEL
14. Butcher, now 41, was a successful model as well as an actress. She broke into the business after winning a contest and landing a contract with the prestigious IMG modeling agency.
15. Butcher moved to New York after she was signed on by IMG. The blond beauty was originally from Australia, and her parents were both in the fashion business: her father was a model and her mother was a fashion designer.