Here's How Coco Austin Celebrated Her Look-Alike Daughter Chanel's 5th Birthday
American actress and media personality Coco Austin proudly celebrated her delightful look-alike daughter Chanel's 5th birthday as seen in a recent wholesome photo on her Instagram feed. 
Birthday anniversaries are reasons for gratitude. It is that time of the year where individuals put aside every form of negativity to celebrate the gift of seeing another year despite several events that might have tried to make it impossible. 
That is why several people go out of their way to make that special day a memorable one. To commemorate her daughter's big day, American actress and model Coco Austin posted an adorable photo of the princess on her Instagram feed.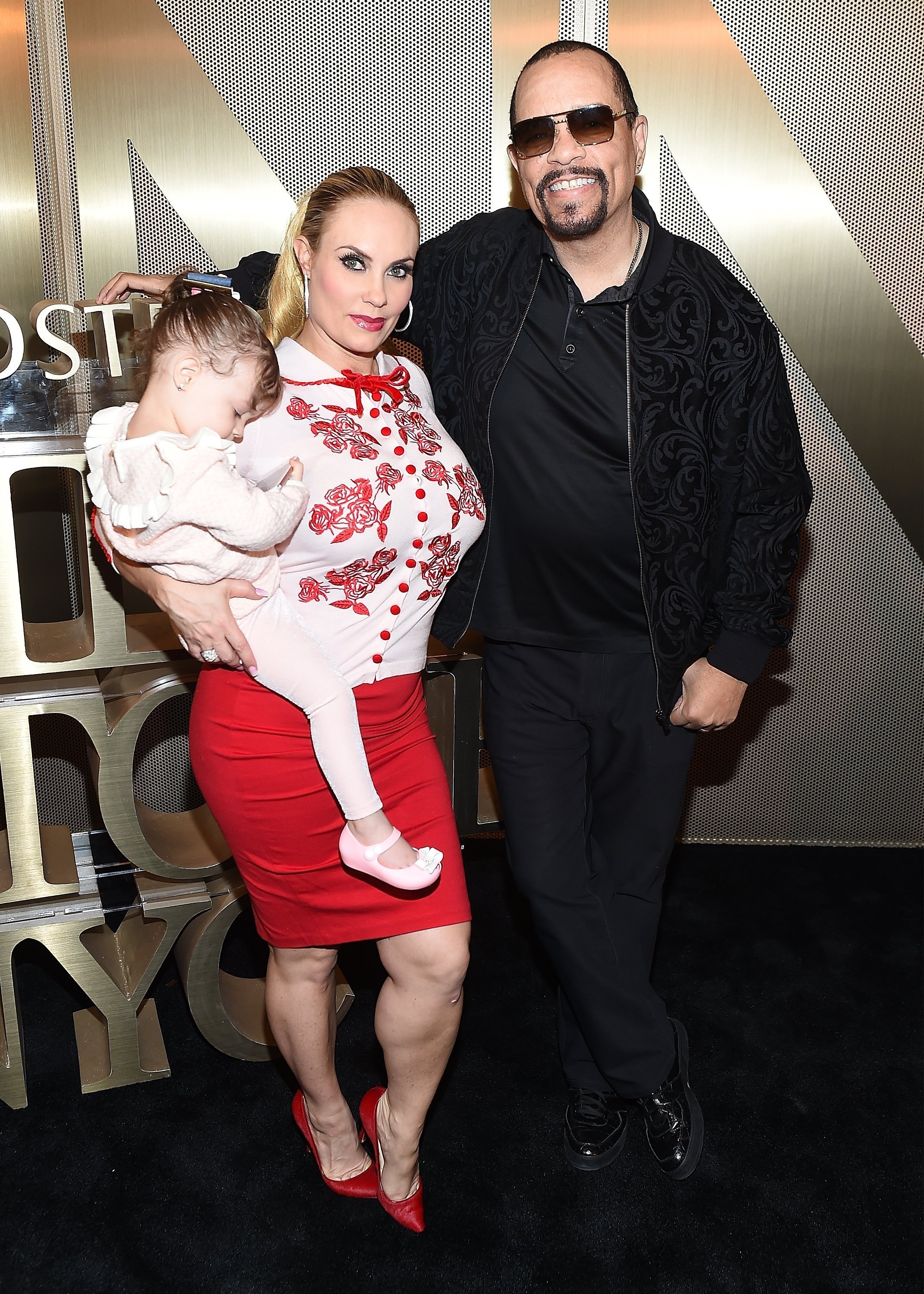 Chanel, the star's look-alike daughter, who just turned five, was seen sitting on a blue bench alongside some of her peers with a huge smile on her face. She was clad in a colorful cartoon print shirt and black pants.
She had her brown hair packed into a messy pigtail with yellow ribbons and had a purple nose mask around her ear. The outfit was completed with a cute pink wristband, and she had her nails painted green and black. The proud mother captioned:
"Can't believe this child turned 5 today!! … days go by fast for real."
It is clear the mother and child share a special bond since the TV star has not failed to dazzle her fans with several posts from precious moments in their lives over the years. 
In May, the adorable pair were seen having a good time by the pool while twinning in matching animal print swimsuits. They were also seen sharing a sweet smooch as they posed for the camera. 
Surprisingly, she revealed that the secret behind the drastic transformation was breastfeeding.
The post came a few months before Austin posted another wholesome photo of her and Chanel in matching outfits. They were clad in gorgeous similar floral-patterned dresses and carried pink designer bags.
The look was completed with colorful pairs of slippers and no jewelry. The adorable duo stood side by side as they posed in front of their two dogs in their beautiful home in Chandler, Arizona. 
In August, the star also posted a photo of her breastfeeding the then 4-year-old Chanel. In the shot, the little girl was seen looking up at her mother with her hand on her cheek while she was being nursed. 
Though it caused controversy, the 41-year-old boldly opened up about her decision to continue breastfeeding her child. She explained that since it felt like the world was coming to an end, she wanted Chanel to suck up as much love as she could. 
She also added that she had gotten a lot of support from the breastfeeding community and would also detail her journey in her blog. With this sweet post, it is almost hard to forget when the little girl was born on November 28, 2015. 
One can also remember how quickly Austin lost her post-baby weight roughly six months after delivery. Surprisingly, she revealed that the secret behind the drastic transformation was breastfeeding, so it is no surprise that nearly five years later, she continues with this activity.