Rebel Wilson Stuns with Her Tiny Waist in a Cozy Winter Sweater after 40-Lbs Weight Loss
Actress Rebel Wilson proudly flaunted her slim waist and beautiful smile in a cute cozy printed sweater in an Instagram video after her groundbreaking 40lbs weight loss.
Rebel Wilson didn't allow the Thanksgiving holiday to go by without bringing joy to her fans' faces while showing off her impressive trimmed-down figure.
Over the weekend, the Australian shared a heartwarming video wishing her 9.3 million followers a happy Thanksgiving. Wilson looked stunning as she brightly smiles at the camera.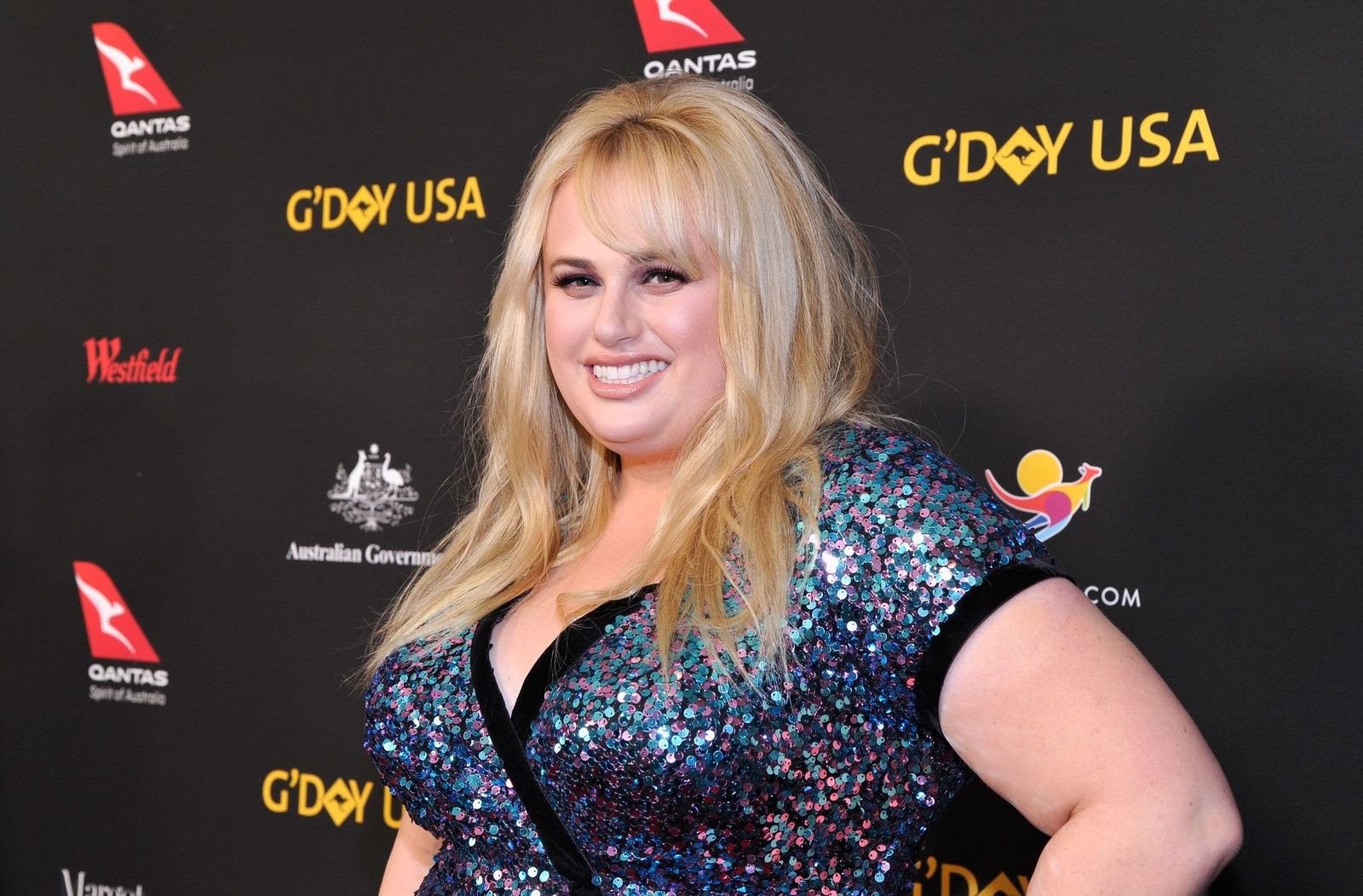 She made sure to raise temperatures with an adorable blue sweater with snowflakes prints, which she zipped down to her bosom to reveal a bit of cleavage. 
The comedienne checked into the luxury resort again after her initial visit last year.
The sweater was paired with simple black leggings and her face subtly made up with her eyebrows neatly carved and faux eyelashes on.
Wilson's natural beauty radiated even though her blonde hair was roughly styled with strands gracing her face and flowing down her shoulders. 
The "Pitch Perfect" star looked thrilled in the background, which was mountainous and covered in snow as she took a hike. She sent her well-wishes to fans, saying:
"Happy Thanksgiving, everybody. With love from the top of The Alps."
The lovely video garnered hundreds of thousands of likes and several comments gushing over the actress's exceptional beauty and sending her lots of love for the holiday.  
A day before the well-wishes, the 40-year-old made headlines when she shared a hilarious video from an ad partnership with Portal From Facebook in anticipation of the Christmas season.
Her cinched waist was once again on display in a jaw-dropping mid-length black dress as she styled a sparkly light-up Christmas jacket while dancing across her glamorous living room. 
Earlier this month, the award-winning Hollywood star gave fans a better glimpse of her 40lbs weight loss in a photo taken at the Vivamayr Altaussee medical wellness center in Lake Altaussee, Austria.
The comedienne checked into the luxury resort again after her initial visit last year to victoriously complete her famous "Year of Health."
Speaking to People Magazine about her decision to check back into the wellness center, Wilson explained that she wanted to lose her last 4lbs or 2kg to achieve her goal weight of 165lbs or 75 kg and boost her immune system. In her words:
"I went back because 2021 is going to be an insanely busy year with project after project, so I wanted to come back to VivaMayr."
While there, the actress has kept active with morning hikes by the lake, swimming in the pool, and some alone time in the steam room.
Although Wilson set a desired weight, she revealed that her true intention was not to reach a number on the scale but to feel healthier and incorporate better lifestyle habits.
Before she began her weight loss journey, the "Cats" star admitted that she was practicing emotional eating because she didn't love herself enough.
However, she has been working on herself, and the impressive progress she has made is proof that her hard work is indeed paying off.