Fantasia Barrino Feels Her Baby Bump Is Going to Be Huge — Here's Why
Talented singer Fantasia Barrino is completely thrilled about her pregnancy. She recently took to her Instagram stories to show off her burgeoning baby bump in a new snap.
Motherhood is one of nature's most precious gifts to the world. That is why a child's birth is met with so much celebration and excitement, not just from the parents but from the extended family.
R&B hitmaker Fantasia Barrino recently shared the news of her pregnancy with her fans, and she has already begun counting down to when she finally holds her baby in her arms.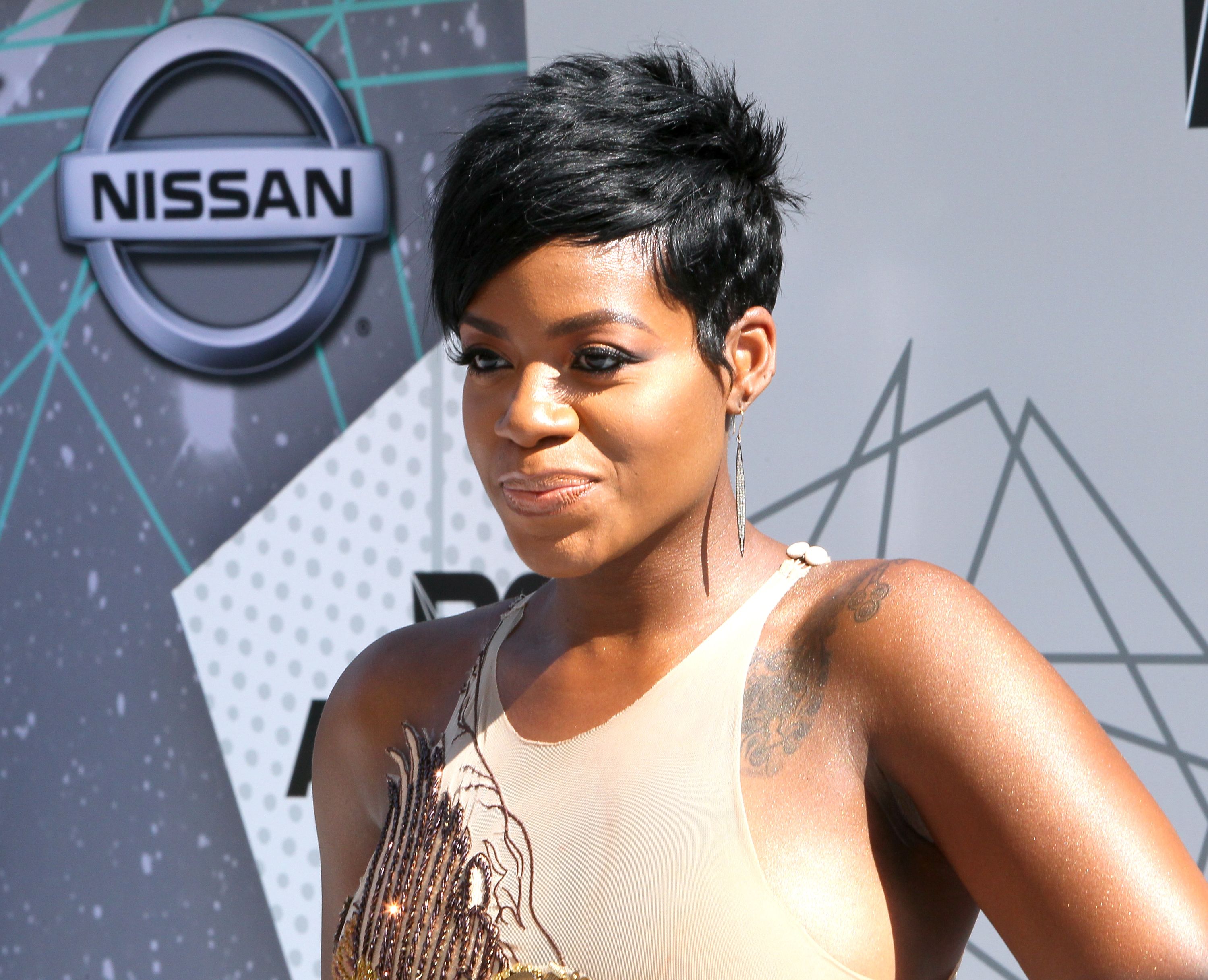 The singer has now given her fans a close-up view of her growing baby bump in a new snap uploaded on her Instagram stories. In the photo, Barrino dons a purple bodycon outfit that conveniently flaunts her baby bump.
The photo also captures Barrino placing her left hand on her y bump, showing off her huge engagement ring. She captioned the photo:
"Omg!! I got a feeling I'm going to be huge if I'm already looking like this LOL!!"
Last week, the "American Idol" alum, 36, and her husband, Kendall Taylor, announced they were expecting their first child together during an Instagram Live session.
The couple has kept the pregnancy a secret for some time now but could not hide their joy as they broke the news to their followers on Instagram. Barrino also expressed her relief at not having to hide the pregnancy anymore.
Barrino and Cook have been able to put their differences aside and to build a cordial co-parenting relationship.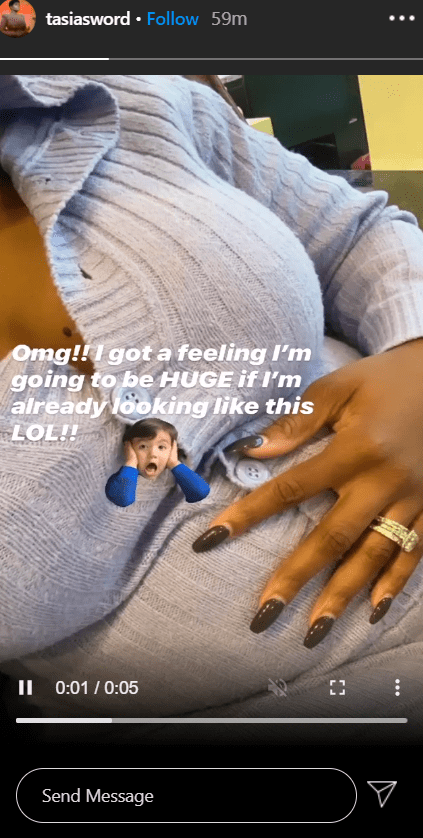 Barrino and Taylor then opened up about how they experienced fertility challenges while trying to get pregnant. The couple claimed their inability to conceive was starting to take its toll on them mentally, but they remained steadfast with their faith in God.
The 36-year-old singer also revealed that her doctors said her tube was blocked. They concluded the live session by offering words of encouragement to those who are experiencing the same challenges.
Barrino and Taylor wed in 2015 in a classy red, black and white-themed wedding ceremony and reception in North Carolina. On December 25, 2016, the couple renewed their marital vows in an intimate ceremony.
The baby will make it the first child for Barrino and Taylor. However, Barrino has two children, Dallas Xavier, 8, and Zion Quari, 19, from previous relationships. She is also stepmother to Taylor's son Treyshaun.
Barrino was only 17 when she gave birth to her daughter, Zion. Over a decade later, the "I Believe" crooner welcomed her son, Xavier, with her ex-boyfriend Antwaun Cook.
Soon after their son was born, the couple split and endured a fractious relationship. However, Barrino and Cook have been able to put their differences aside and to build a cordial co-parenting relationship.
Barrino has been happily married to Taylor for nearly half a decade, and together they have been able to discover a winning formula for everything they set their sights on.