Nicole Kidman Had Fears and Insecurities as a Teen Because of Her Height — Here's Why
53- year-old Oscar winner Nicole Kidman opened up on her growing days in a recent interview where she revealed that she had a lot of insecurities and fears as a child because of her height. 
It is always easy to spot Nicole Kidman in a room, not just because of her beautiful looks but also for her captivating heights. In a recent interview, Kidman revealed that her height was a source of concern for her as a teenager.
The 53-year-old opened up on her share of childhood insecurities, revealing that she had a lot of fears because she was tall. Kidman said that by the time she was 13, she had reached a towering 5ft10 inches.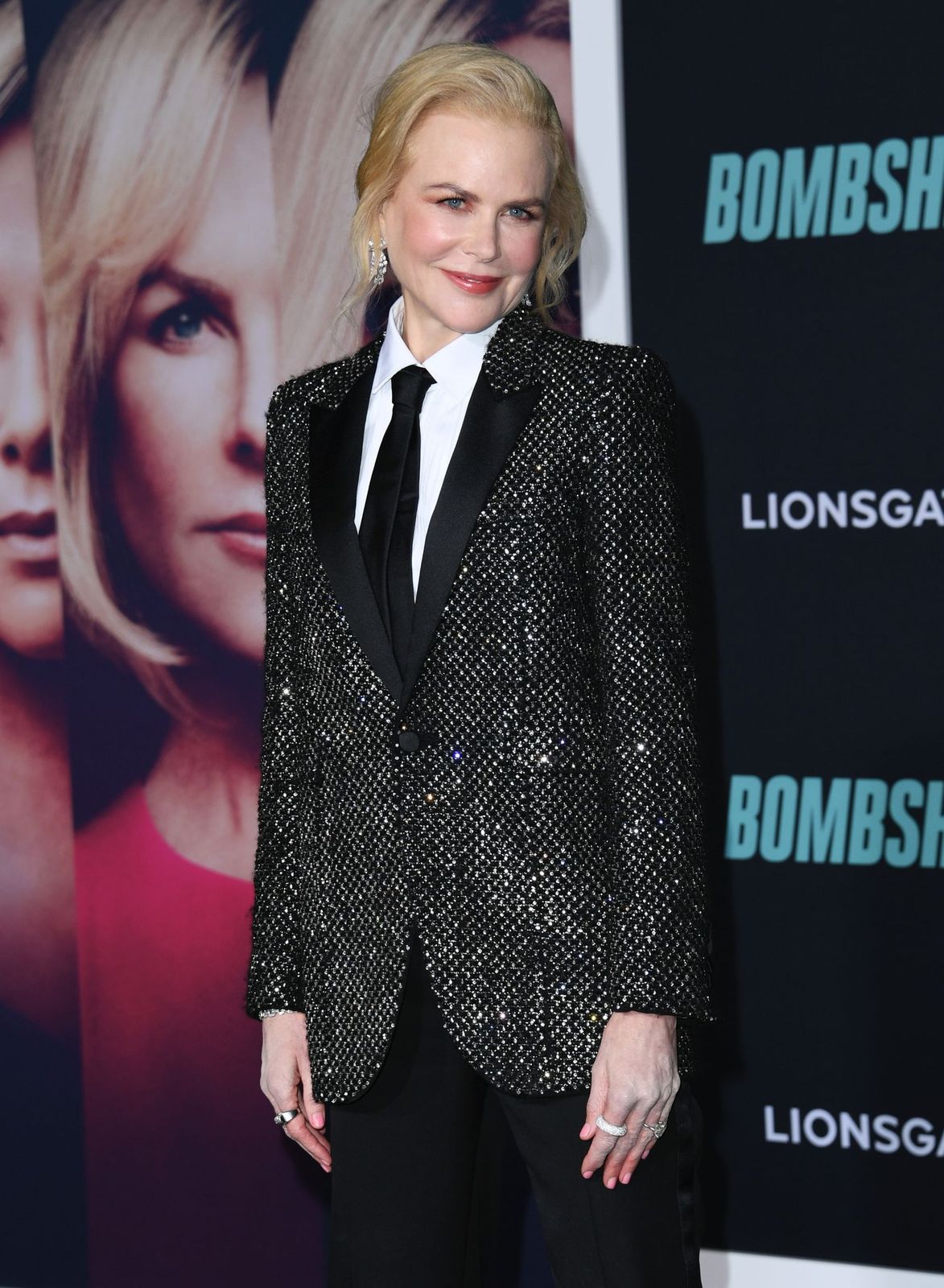 The renowned actress said she was a teenager who would not conform and usually went for the unconventional. Kidman recalled wearing a 1920s flapper dress for her prom, which she said showed her not conforming attitude.
Speaking about her new Netflix series, "The Prom," Kidman discussed what attending her prom as a teenager was like. The actress said she got a little drunk on her prom night, which she said was almost a general experience of teenagers.
Kidman said that "The Prom," which is set to be released in December, is all about parents encouraging their children to be all they want to be while showing them unconditional love. 
Divulging further details about her childhood, the actress noted that she has a great sense of gratitude for all she has become because growing up, her parents had nothing.
She is not techy and has had to limit her children's use of social media because it is difficult to monitor their activities.
Kidman revealed that her family slept on a donated mattress from the Salvation Army because her parents were poor. Despite their financial constraints, the star has fond memories of her family.
The actress noted that her parents loved to give to the community and had a great sense of social conscience. Kidman said her father would offer his services for nothing because he wanted to help.
The actress remarked that her nurturing and caring nature came from taking care of her mother as a teenager. Kidman's mom was diagnosed with breast cancer when she was 17 years old. 
The experience made the actress cherish her motherhood experience. She shares two daughters with her husband, Keith Urban. In a report, Kidman disclosed that she was worried about her eldest daughter, Sunday, as she approached her teenage years.
Although she is a famous actress, Kidman is also a normal mom with normal concerns. Her biggest challenge as a mom is that she is not techy and has had to limit her children's use of social media because it is difficult to monitor their activities.
Kidman noted Sunday is eager to get into all the social media activities of kids her age and is constantly pushing for it. Despite her concern for her teenage daughter, the star's most significant responsibility is to ensure that her daughter's self-esteem is intact.
Kidman has often spoken about the love and support she gets from her family, especially her husband, Keith, who she said provided her with the confidence she needed after her divorce from actor Tom Cruise.
Kidman revealed that Keith protected her from the aftermath of the much-publicized divorce and helped her regain her confidence and trust. The duo got married in 2006 and have gone on to build a happy home for themselves.