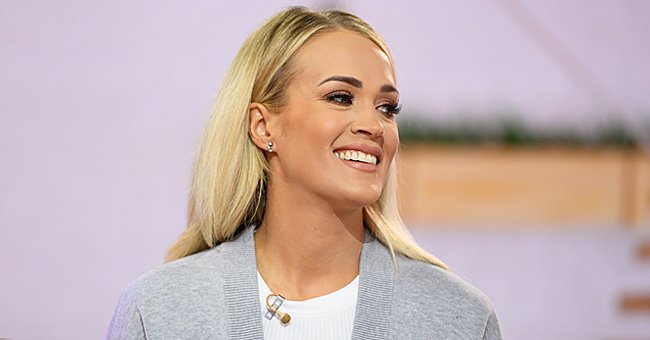 Getty Images
Carrie Underwood Cooked Thanksgiving Dishes for 2 Days — Here's the Result
American singer and songwriter Carrie Underwood shared a look at her Thanksgiving spread with her fans with a video post she made on her Instagram page.
Country singer Carrie Underwood put in serious work in her kitchen this Thanksgiving and came up with a beautiful feast to celebrate the holidays with her family.
The singer hosted a smaller-than-usual Thanksgiving in her home this year, but it did not stop her from making a big feast for the guests. When the cooking was all done, she shared a video with fans on her Instagram feed, showing the delicious spread of delicacies.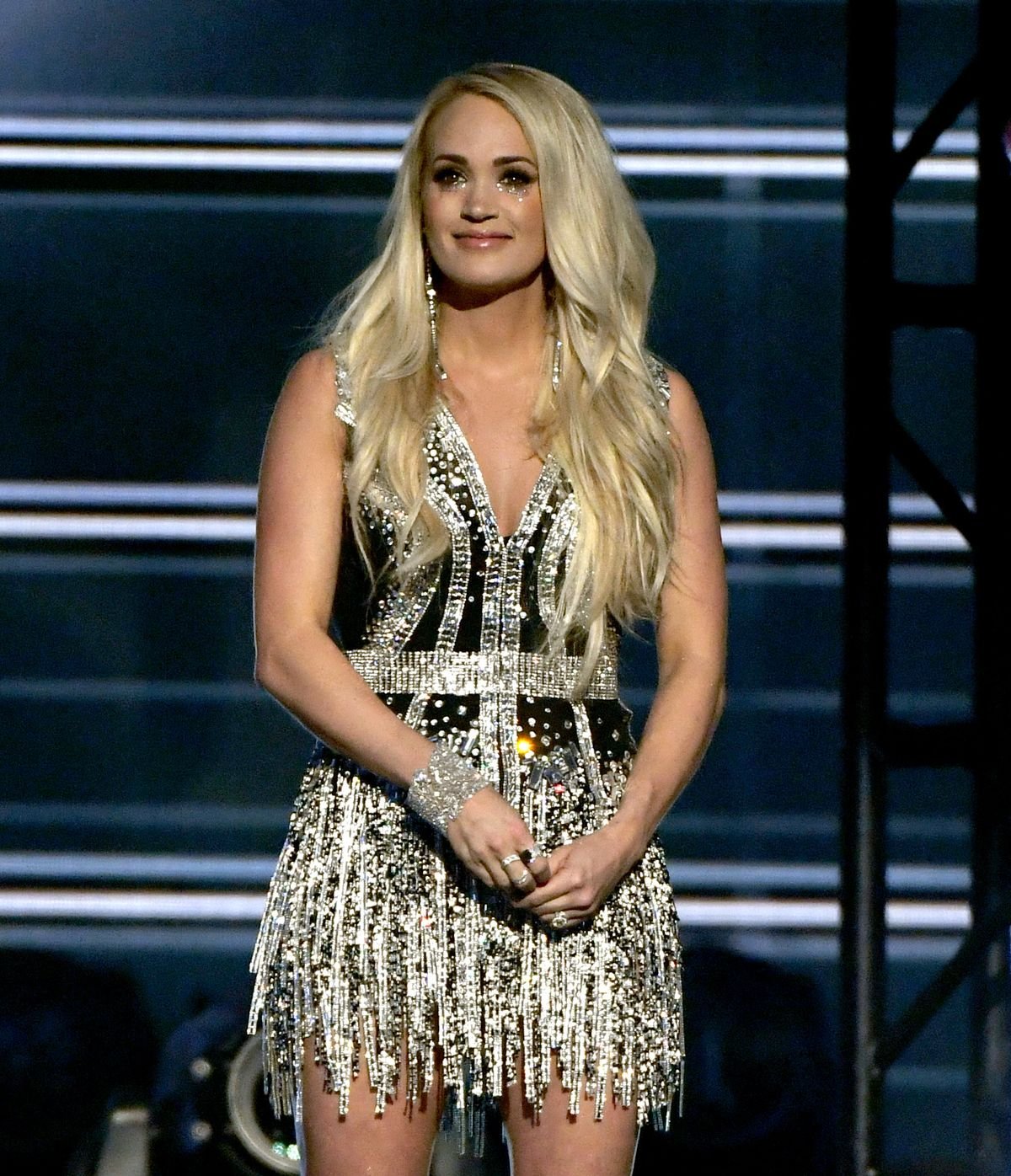 Carrie Underwood at the 53rd Academy of Country Music Awards on April 15, 2018. | Photo: Getty Images
The video showed the big grilled turkey, among other yummy-looking food ready to be devoured. Underwood revealed how long it took her to cook the delicacies, as it read, "I cooked for 2 days."
However, all the food finished within twenty minutes as a second sentence in the video's caption read, "It was over in 20 minutes!" In the caption to her post, the singer wrote:
"Couldn't be with the fam this year, but we feasted nonetheless! I worked hard and our bellies are stuffed!"
Underwood also thanked her family friend Jay Cutler for the huge turkey, though she revealed she did not try it as she is not a Turkey kind of girl. However, she noted that she was told it was delicious.
Many of Underwood's fans who commented on her post salivated over the delicacies on display. One fan asked who would eat all the food, while another fan wished Underwood and her family a happy Thanksgiving.
The 37-year-old revealed she was nervous and shy about performing in front of the judges during her auditions.
Underwood has been preparing for the Christmas season for a while now and released a Christmas album in September. She also has an HBO Max Christmas special set for next month.
Last Tuesday, the singer showed her fans how much she was into the Christmas mood when she shared a photo that showed her cuddling her cute pup, Ace, while clad in a Grinch-themed top.
Underwood became a household name in 2005 when she won the "American Idol," which catapulted her to fame and stardom. She recently wrote about her experiences in an article for GuidePosts Magazine.
The 37-year-old revealed she was nervous and shy about performing in front of the judges during her auditions, and she was terrified each time she had to do so.
The singer came out tops in that year's edition of the musical talent show and has not looked back ever since. Underwood is married to NHL star Mike Fisher, with whom she shares two sons, Isaiah, 5, and Jacob, 1.
The couple met at one of her concerts in late 2009 and became engaged in December 2009 before tying the knot on July 10, 2010, at The Ritz-Carlton Lodge in Greensboro, Georgia. They remain a sweet, loving couple and parents to their adorable kids.
Please fill in your e-mail so we can share with you our top stories!