Gabby Sidibe Shows How Her Mother Is Getting along with Her 'Grandchildren' in a Cute Video
Gabby Sidibe recently shared a cute video of her mother relaxing at home with one of her cats. Fortunately, mom seems to get along with the furry cuties just fine.
It's no secret that Gabourey Sidibe loves her two cats and considers them family. The "Precious" actress has been spending time with her mother,  Alice Tan Ridley, and it looks like mom likes the cats too.
Sidibe recently shared a cute video of her mom enjoying time with one of the cats she playfully refers to as her grandchildren on the Instagram post.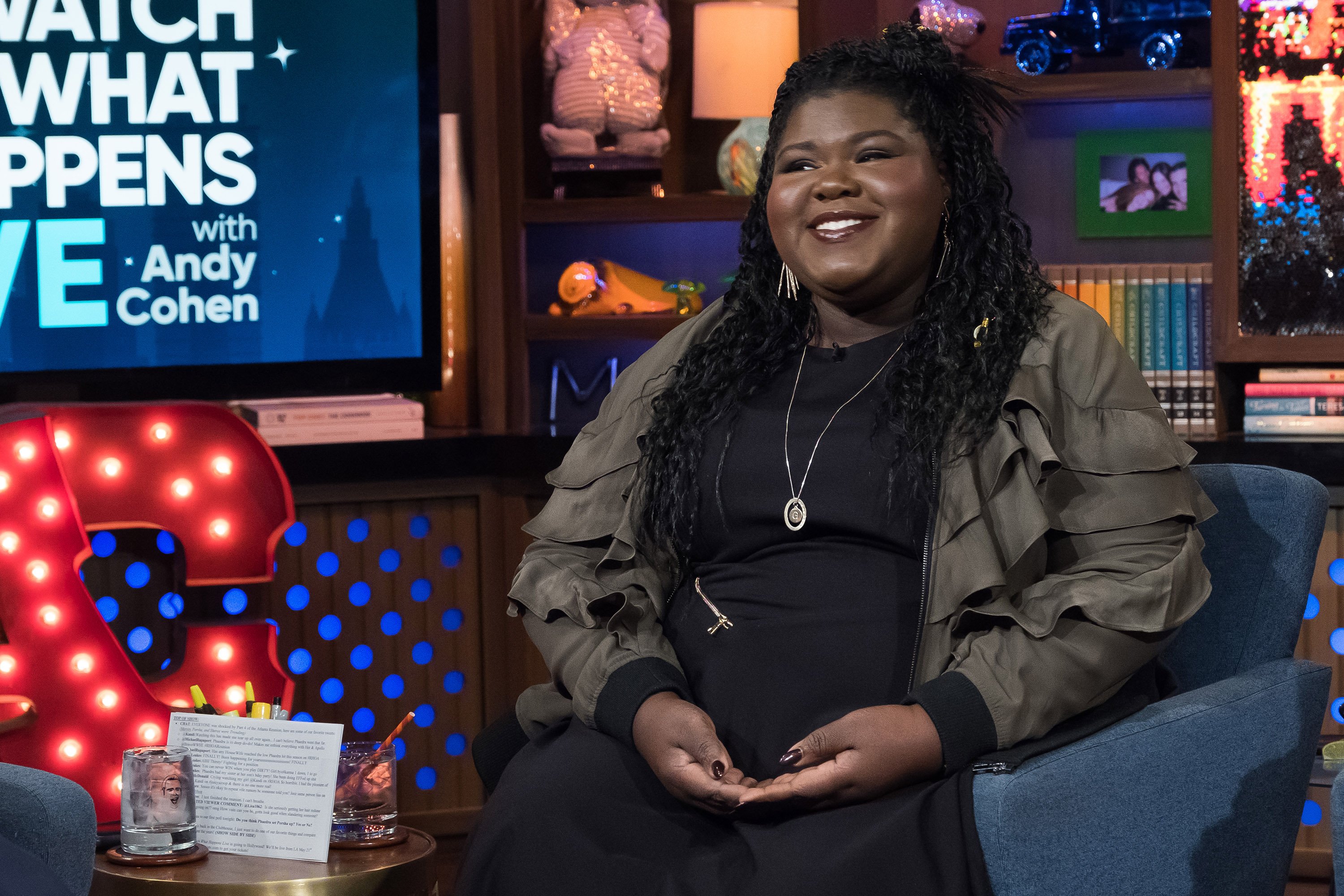 In the video, Ridley could be seen sitting on a couch wearing a navy outfit with white seams and her reading glasses. She looked cozy, sitting under a fluffy cream blanket.
Sidibe's cat named Derrell was seated next to Ridley while she affectionately caressed the furry pet. Sidibe could be heard chatting to her mom and laughing as she recorded the sweet moment. The post was captioned:
"In case anyone was wondering how my mom is getting along with her grandchildren. #SweetLittleFriend."
Fans loved the video and expressed their impressions in the comments section. One fan said, "Kitty looks mighty comfy sitting next to moms," while another commented, "I'm glad your mom likes your fur family. Hope she likes your fiancé as well."
Fans were just as amused watching Ridley's interaction with the cat. Most of Sidibe's videos and photos of the cats feature only herself or her fiancé, Brandon Frankel.
Sidibe announced her engagement to Frankel with a sweet Instagram post on November 24, where she called him her "BFF." Frankel also shared his excitement on Instagram.
The couple confirmed their relationship in May 2019 with a photo of the pair dressed in '80s costumes. Since then, Frankel has been a regular feature on the "Empire" actress' social media feed.
While her personal life has been flourishing, Sidibe's professional life has also had many breakthroughs in the past few years. Her role on the popular TV series "Empire" opened the door for her directorial debut.
In 2019, the Oscar-nominated actress was given the opportunity to direct the "Hot Blood, Hot Thoughts, Hot Deeds" episode of "Empire."  She told Forbes that initially, she was scared to take on the project. She added:
"But it turns out I love it, and I'm pretty good at it. There's something in directing that I can't deny."
The actress has been watching from behind the scenes for many years, especially since she was not sure she would continue pursuing an acting career.
Her breakout role in the movie "Precious" catapulted her into fame, and it was then that she made Hollywood connections like director Lee Daniels who co-created "Empire."