Senator Ted Kennedy's Sister Rosemary Was Hidden from the Public after Lobotomy
In the special biography, "Catching the Wind," not only Ted Kennedy's life as a historic legislator but also the intimate bond with his deficient sister, Rosemary, is put on paper by Neal Gabler in a blockbuster book.
Ted Edward Kennedy's two-volume biography, "Catching the Wind" was written by Neal Gabler, who is also the author of other award-winning biographies like "An Empire Of Their Own," "Winchell" and "Walt Disney."
Gabler told the story of a valiant hero who rose above his trials and made a better America while revealing the state of the country through the late 20th and early 21st centuries.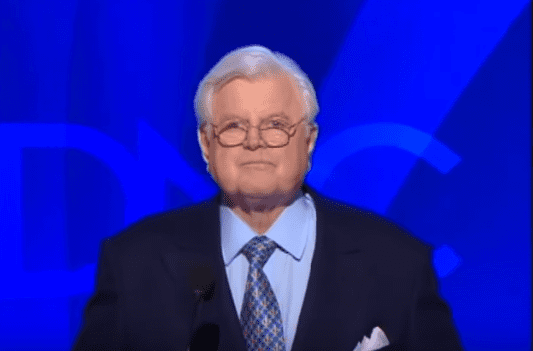 The epic book revealed the journey of a complex and somewhat misunderstood man experiencing the crash of political morality and the unprecedented fall of liberalism.
The book's excerpt revealed that Ted was an unexpected accident to the Kennedy clan as his father, Joseph Senior, had promised his mother, Rose, a black eye if another child emerged.
Though termed unwanted, the senator, along with his nine siblings, faced imminent pressure to live up to the expectations created by their parents.
Along with a detailed description of his childhood and lengthy political career in the 736-page biography was his close relationship with his eldest sister, Rosemary.
Although Rosemary was seen to have threatened the family's crave for perfection, she was a remarkable idol to Ted.
New Book Details Ted Kennedy's Relationship with Sister Rosemary, Hidden Away After Lobotomy​ https://t.co/Y4TEABnLxP

— People (@people) November 25, 2020
The author, Gabler, explained that to understand the Kennedy family's relationship with Rosemary, one had to comprehend how their father, Joseph F. Kennedy, viewed his family.
Although Ted shared an intimate connection with his sister, Rosemary grew up differently because she was declared "deficient" when she was enrolled in kindergarten at the age of five.
Thinking of my Dad today and wishing all fathers a Happy Father's Day! pic.twitter.com/Num257EzX2

— Ted Kennedy Jr. (@TedKennedyJR) June 21, 2020
Due to her special needs, the family was always worried, but Rosemary became challenging to handle in her twenties. Larson told People the situation became a ticking bomb as she got violent.
In November 1941, she was scheduled for an experimental procedure, a lobotomy used to make mentally ill patients docile, but Rosemary came out worse.
Today marks the 100th anniversary of the birth of Rosemary Kennedy, the eldest of President Kennedy's five sisters.

View newly cataloged photos of Rosemary traveling with friends in Ireland: https://t.co/vVnLn9HQRt

📷 © JFK Library Foundation pic.twitter.com/8ABIA4OEHE

— JFK Library (@JFKLibrary) September 13, 2018
Ted's sister was sent to Saint Coletta and wasn't seen again until her death at 86. In an excerpt from her biography, "The Missing Kennedy" by Pentacoff, it was revealed that she loved parties and lit up when she had visitors.
Although Rosemary was seen as a threat to the family's strive for perfection, she was a remarkable idol to Ted and remained a special mark throughout his life.
Rosemary Kennedy, the lobotomy, and the legacy of mental illness http://t.co/m8G0hF5Afg pic.twitter.com/xBUASC11MF

— VICE (@VICE) October 5, 2015
Readers seemed to relate with Ted's story and Gabler's presentation, including New York bestselling author of "Steve Jobs" and "Leonardo Da Vinci," Walter Isaacson and New York Times bestselling author of American "Moonshot," Douglas Brinkley amongst others.
The book, published on October 27th, quickly rose through the ranks to become a bestseller in U.S.Congresses, Senates & Legislative and Political Conservatism & Liberalism and others.