Remy Ma & Papoose's Union Survived against All Odds — inside Their Long-Lasting Relationship
Remy Ma and Papoose are not only partners in love but also in music. They have been together for over ten years, through thick and thin.
When Grammy nominee and singer Remy Ma, 40, looks at her husband, fellow singer Papoose, 42, whose real name is Shamele Mackie, she knows she is looking at her life partner. He's been with her in the good times and together they have a nice family.
But not everything has been easy for this couple. When they were about to announce their engagement, things in Remy's life took a sharp turn that turned both her career and her personal life upside down.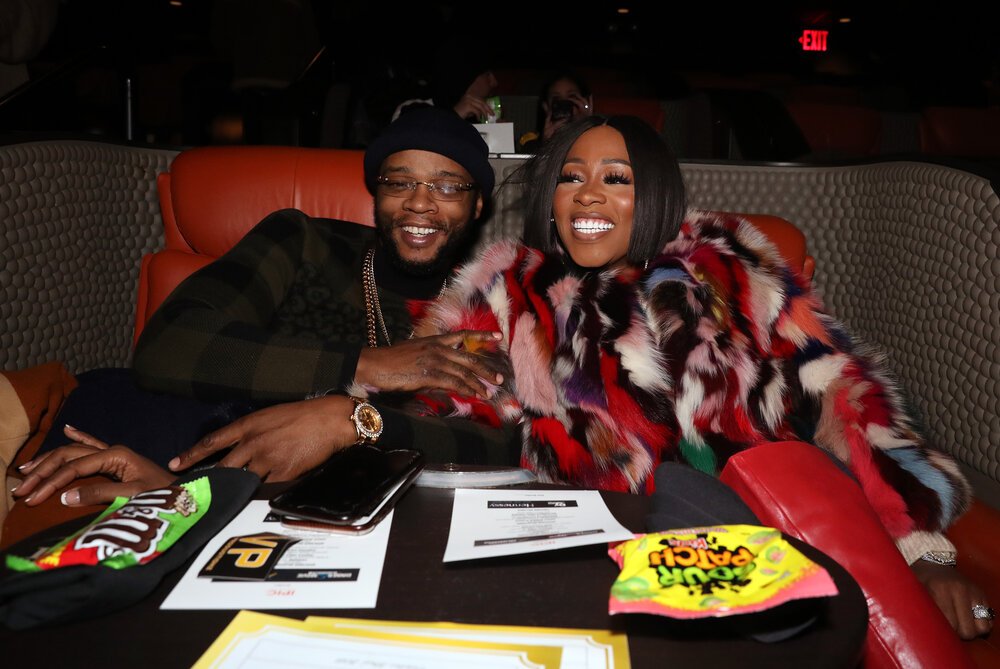 Papoose, for his part, was sure he had found the love of his life in Remy. His determination to be by Remy's side was tested during the difficult times they faced and years after that until today.
However, contrary to what is frequently seen in the entertainment world, this couple has not only survived the test of time. They have been together and firm in the face of difficulties and their relationship not only continues, but it also seems to be growing stronger.
BEGINNINGS OF THE RELATIONSHIP
Remy and Papoose met thanks to the intervention of DJ Kay Slay. She had expressed her desire to record with him, so they met in the recording studio and did "Bonnie and Clyde."
At that time, the rapper fell attracted to Remy, according to what he commented in an interview they did several years later. From that moment, they always kept in touch but kept their relationship private.
PROBLEMATIC INCIDENT
Certainly, both singers wanted to keep their private lives private, so their relationship was not known until Remy was involved in a shooting outside a nightclub in Manhattan in 2008.
Although she was very sorry for the events during the trial and explained that it was all an unfortunate accident, the jury found her guilty of two counts of assault against Makeda Barnes-Joseph and sentenced her to 8 years in jail.
EXCHANGING VOWS
The lovers had planned their wedding on a yacht, however, the whole thing about the shooting and the sentence made them change their plans.
They then decided to exchange vows in jail, but an incident with Papoose got him banned from the compound for six months.
At this point, the couple could only do an informal exchange of vows over the phone. The formal wedding could only take place after Remy was released from jail, serving 6 years of her 8-year sentence.
RAISING THE FAMILY
The "Love & Hip Hop" stars' family rose in December 2018 when they welcomed their first daughter together, Reminisce Mackie, who the proud parents affectionately and lovingly call their Golden Child.
This precious baby is a gift that the couple received after having gone through another difficult time. They previously suffered a pregnancy loss that left them devastated. But their Golden Child came to fill their world with love again.
FUTURE PLANS
The couple celebrated their 11th wedding anniversary a few months ago intimately, with their children but without a big party.
For them, spending the day together and listening to songs from each of the years they have spent together was a good way to celebrate their love.
What is in the future is to add a new member to the family, because although rumors said that Remy was in the sweet waiting, that was denied in an interview by her excited and anxious husband.
The couple has a frozen embryo of a child and they are waiting for the ideal physical and external conditions to start the process and welcome another baby very soon.