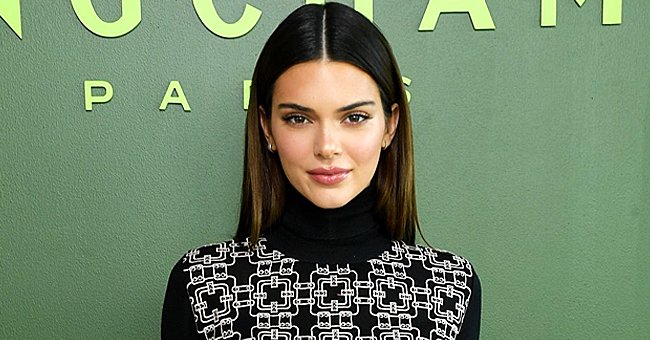 Getty Images
Kendall Jenner Gushes over Dad Caitlyn Jenner's Cuteness as She Shares Clip of 1987 Commercial
Kendall Jenner thought her father, Caitlyn Jenner, looked like "such a cutie" in a throwback commercial wherein she showed that once you pop, you can't stop.
Late in November, Kendall Jenner came across a throwback Pringles commercial that featured her dad, Caitlyn Jenner, long before her transition days, and she just had to share it with her followers.
The Pringles commercial, which came out 33 years ago, promoted their butter and herb flavor of stackable chips, and even predates Caitlyn's marriage to Kris Kardashian.
THE CUTENESS
The advertisement featured several celebrities, including Gary Carter, Fred Flintstone, Juice Newton, Calvert DeForrest, and Nina Blackwood, all happily popping away on Pringles.
Elated that she discovered the throwback video on Old Fashion Vibes' social media account, Kendall posted a screenshot taken of Caitlyn and gushed: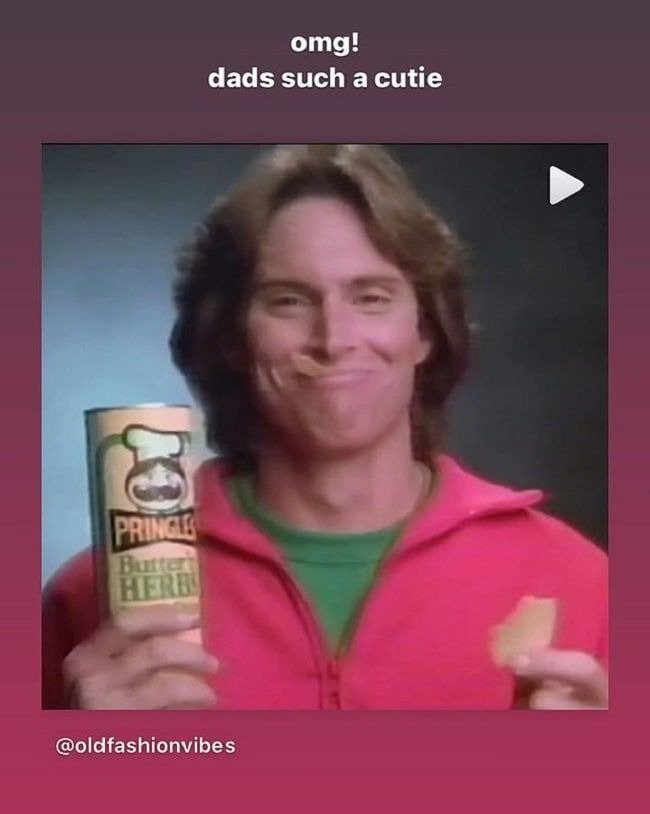 Kendall Jenner gushes over her father, Caitlyn Jenner being cute in the throwback Pringles commercial. | Source: Instagram/kendalljenner.
THE CLAN
Caitlyn Jenner married Kris Kardashian in 1991. The couple went on to have two daughters together, Kylie and Kendall, before their relationship ran on the rocks in 2015.
Before Kris and Caitlyn tied the knot, Kris was married to Robert Kardashian for 13 years before he passed. Together they brought Rob, Khloe, Kim, and Kourtney Kardashian into the world.
RECENT CELEBRATION
Time marched on to the point where Caitlyn celebrated her 71st birthday in October, and of course, her two daughters paid her sweet tributes on social media.
Kendall posted throwback pictures of her transgender Olympic gold medallist dad, sharing happy birthday wishes and how much she loves her dad. Sister Kylie followed suit with a similar message a sweet picture taken with Caitlyn, who made Malibu her home in 2015.
ROOM WITH A VIEW
After Caitlyn and Kris split five years ago, Caitlyn bought a magnificent mansion in Malibu for $3.5 million, and she still happily lives on the glamorous property. And she has a friend to share it with, Sophia Hutchins.
The four-bedroomed ranch-style home in California spans 3,500 feet of understated style and magnificent views of the Malibu canyons and the Pacific Ocean.
LOVING LIFE AT 71
While on "The Carlos Watson Show" in October, Caitlyn Jenner gushed about her good life, but it had nothing to do with the financial fortune that allows her the comfortable lifestyle with a view.
Grateful for her big family, Caitlyn gushed that she has 10 children and 18 grandchildren which makes life "good" with all the experiences they've shared over the years, and still do.
Please fill in your e-mail so we can share with you our top stories!