White House Christmas 2020 Decorations Revealed — Instagram Users Are Enchanted
First Lady Melania Trump recently took to Instagram to unveil this year's White House Christmas decorations, and many users were delighted.
Melania Trump shared a series of photos and a video on Instagram to give a virtual tour of the traditional decorations. The 50-year-old captioned the gorgeous snaps:
"'America the Beautiful' #Christmas at the @WhiteHouse."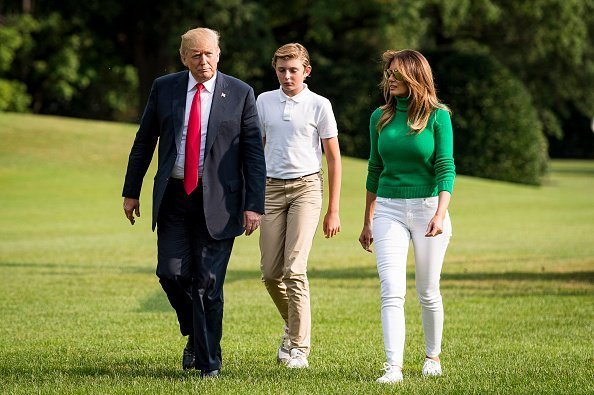 Meanwhile, Trump captioned the video: "During this special time of the year, I am delighted to share 'America the Beautiful' and pay tribute to the majesty of our great Nation."
A conventional decoration style, with loads of Christmas decorations with white lights and red adornments, can be seen in the clip. Close-up shots in the video likewise uncovered smaller details. That includes a "White House Express" train and a "Be Best" embellishment.
There is also a Christmas village hospital figurine, as shown in the clip. In the White House Library, the decoration marked this year's 100th anniversary of the ratification of the nineteenth Amendment. 
In the Blue Room, the official White House Christmas tree is displayed and showcases the nation from its children's outlook. Trump revealed in the video that the inspiration behind this year's decorations is the bond that all American's share.
Trump, who exchanged her wedding vows with President Donald Trump in January 2005, wished everybody a Merry Christmas and a happy and healthy New Year.
Normally, the White House Christmas tree selection is an ambitious process.
Many Instagram users immediately flocked to the comments sections of Trump's posts to let their admiration for the Christmas decorations be known. Most of them said the decorations are "absolutely gorgeous."
As reported by CNN, the Christmas tree, which is an 18 and 1/2 foot tall Fraser fir, is from Dan and Bryan Trees, owned by Dan and Anne Taylor, in West Virginia.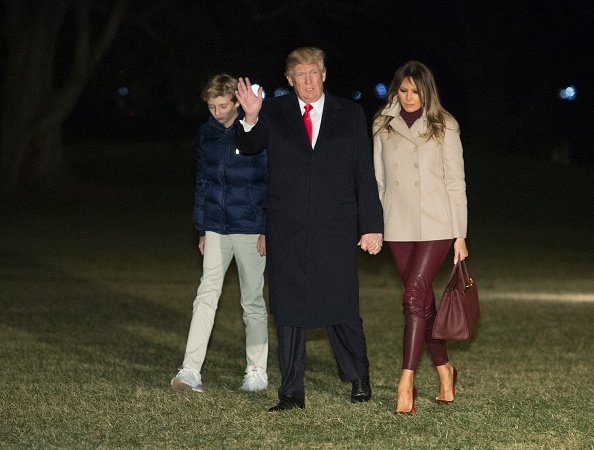 Normally, the White House Christmas tree selection is an ambitious process. However, according to the National Christmas Tree Association, there was not a proper selection event this year. Since 1966, NCTA has provided the official tree. 
Prior to unveiling this year's Christmas decorations, a spokeswoman for Trump told PEOPLE last month that she is "looking forward to once again opening the People's House for Christmas" in December.
The spokeswoman explained that it is an annual tradition that Trump, a former model, has enjoyed designing since June. Aside from a great designer, Trump is also a doting mother to her son, Barron.
With regards to parenting, the First Lady knows what to prioritize. She said during an interview that Barron starts things out before politics. In fact, she decided to stay at home and be with him during her husband's campaign.