How John Amos' Daughter Shannon Celebrated His Look-Alike Granddaughter's 29th Birthday
Hollywood veteran John Amos' granddaughter is a year older, and her star mom, Shannon Amos, has nothing but sweet words as she shared a tribute to honor the celebrant. 
On John Amos's daughter, Shannon Amos's latest Instagram update, the star mom was all about her grown daughter Quiera Noelle who turned a year older, and she shared a warm tribute to the birthday girl.
Shannon's post included several heartwarming mother-daughter images and some pictures of the beautiful birthday girl, which she shared to the delight of admirers.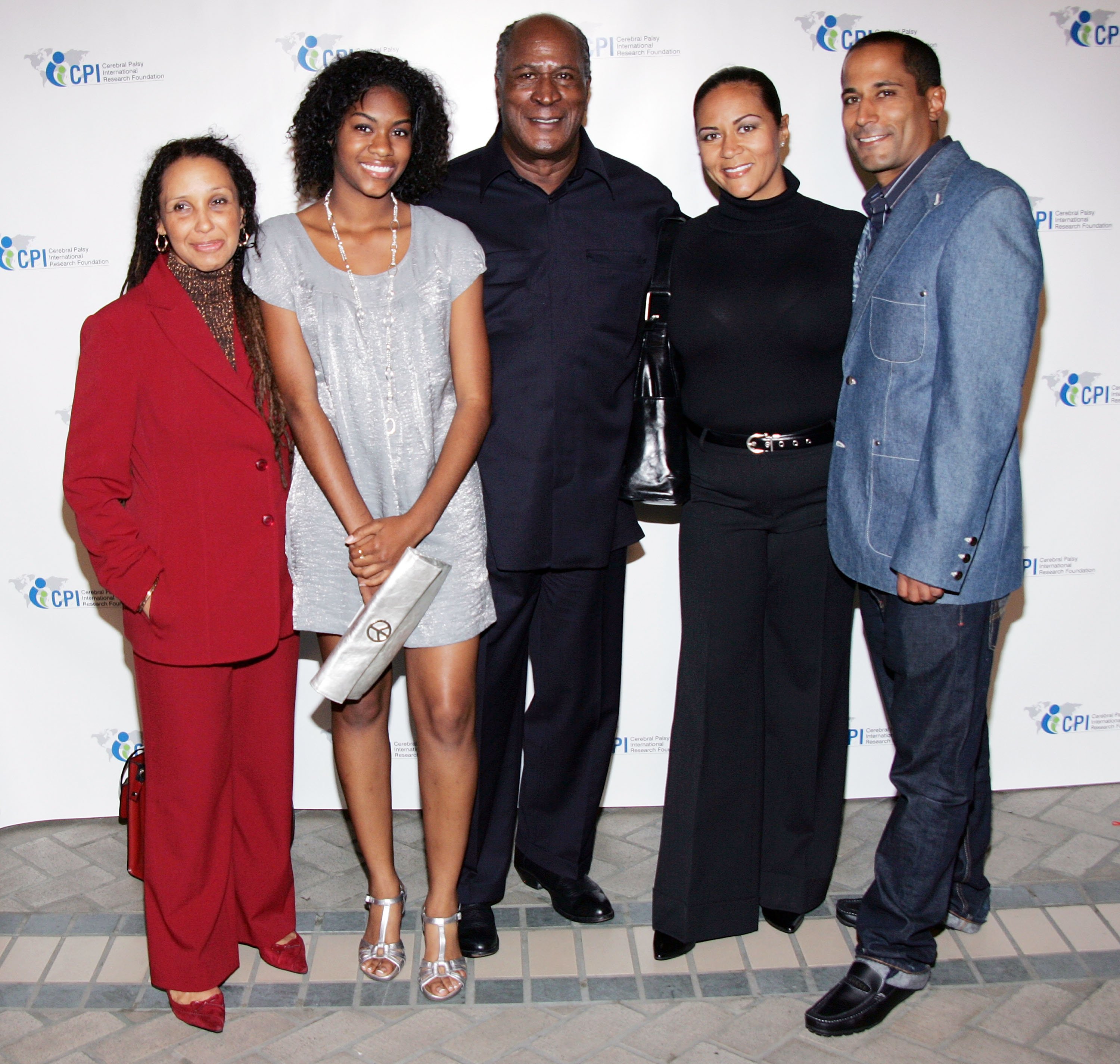 The first photo from the post showed Quiera looking so much like her famous grandpa as she and her mom showed off their flawless skins in bohemian-style dresses. The selfie had them sporting the exact smile fans saw on the actor. 
The next photo was a sun-kissed selfie of Shannon, a movie executive, and her daughter flaunting their skin glow and beauty. More of the photos had Quiera rocking tasteful glams and seemingly having the time of her life on a vacation. Her mom gleefully captioned:
"Today marks 29 journeys around the sun for you my daughter. I'm so grateful that you choose me to be your Mom! It's been such an amazing experience…"
Shannon did not hold back on her heartfelt feelings as she let Quiera know she was going through proud mom moments. Tagging the birthday girl to the post, the happy mom later showed off her admirable qualities while cheering to the new age. 
It is safe to say that Quiera comes from a long line of legends and her grandfather's legacy proves it. John's prime in Hollywood was at a time when African-American actors were held back by boundaries. 
John was told during a "Good Times'" TV break that his contract was terminated. 
However, he forged ahead against all odds and made a name for himself. John was first a professional football player and a comedian before his transition to Hollywood. Things did not come easy because of the stereotypes.
Due to his perseverance, John, 80, later met legendary movie director Norman Lear and the duo would later work together on successful film projects. The pair had their rocky times that ensured a long time feud. 
It all started after John had a thriving stint on 1974's "Good Times." He soon became dissatisfied with some of the developments in the show. After voicing his opinions, John was told during a "Good Times'" TV break that his contract was terminated. 
Years later, John candidly shared that he was removed from the show because he countered most of the plots drawn by the show's writers. 
However, things seemed to have simmered between him and Lear these days as the duo collaborated for the 2019 "Good Times" live performance.