John Legend Pens Sweet Post to His Wife & Mom of 2 Kids, Chrissy Teigen, on Her 35th Birthday
Singer John Legend recently melted the hearts of his millions of fans after he took to Instagram with the most adorable tribute to his wife, Chrissy Teigen, on her 35th birthday.
On November 30, model and cookbook author Chrissy Teigen celebrated her 35th birthday, and there was no one more excited to celebrate her than her husband, singer John Legend. Legend hurried off to Instagram with a tribute to his beautiful wife. He wrote:
"We celebrate my Queen today. Happy birthday, my darling. My love for you is infinite and unconditional."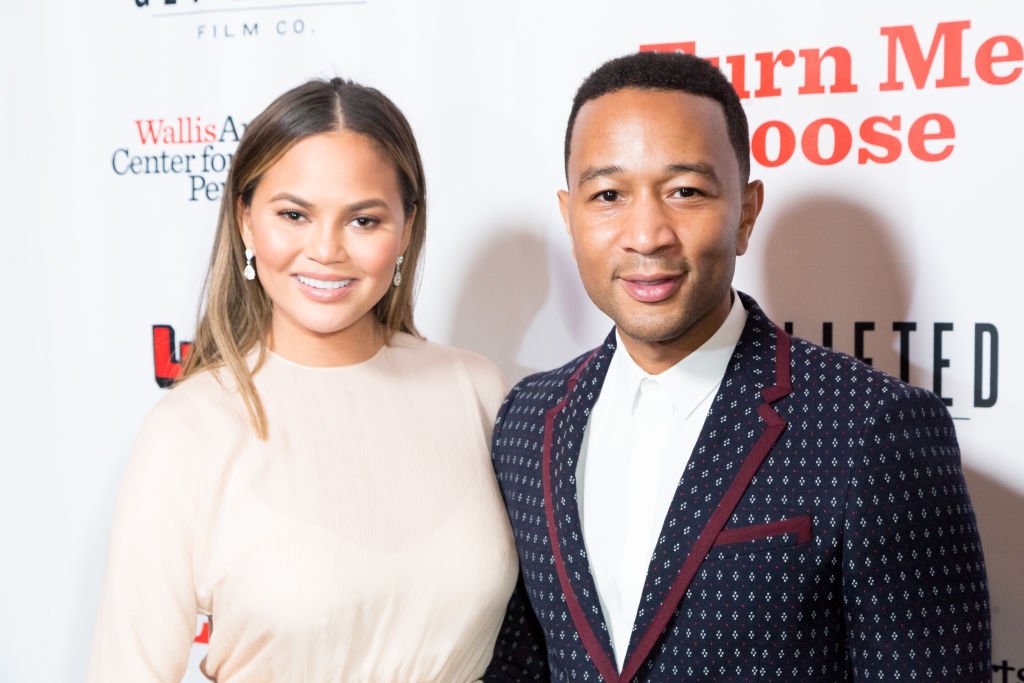 The tribute did not end there. Legend's heartfelt caption continued, thanking his beautiful wife for bringing so much light and love to not just their family, but the world.
The singer's sweet words accompanied a gorgeous photo of Teigen. The beauty was looking as radiant as always in a white halter neck feathered outfit that showed off her arms.
Teigen had her hair in shoulder-length brown and blonde highlighted locks. She wore her locks in a hairstyle that had one side cutely tucked behind one ear to show off her beautiful face. Her smile was priceless.
Legend's endearing words and tribute to his sweetheart warmed the hearts of his millions of fans as many of them took to the comments to fawn over how cute they are. Many fans and followers also joined in celebrating Teigen's new age.
She revealed some heartbreaking struggles that she had in her early days of motherhood.
Although her husband's touching post to her was more than enough to have Teigen beaming, the model also shared a post on Instagram in honor of her special day. She gave her own fans and followers a glimpse of how she was spending the day.
On her Instagram story, Teigen revealed that she first enjoyed a moment alone to relax on Monday morning. There was no better way to usher in the special day than a soothing soak in the tub at 5:30 a.m. 
She shared a snap of legs poking out of the bubbles in her dimly lit bathroom, followed by some cute photos of her as a child. The pictures also included a sweet throwback video of her playing with her son, Miles, when he was still an infant.
Teigen's birthday posts came around the time she revealed some heartbreaking struggles that she had in her early days of motherhood. The model shared that she struggled with breastfeeding her children due to depression and other conditions.
She implored other mothers and women to normalize formula feeding for women who struggled to breastfeed the way she did. Teigen has had quite a rollercoaster this year as she and her husband recently suffered the loss of their third child, Jack.
Through it all, this power couple has continued to blaze through their challenges, loving and supporting one another. And as Legend said, Teigen will always be his Queen.