Shaquille O'Neal's Ex-wife Shaunie Stuns in Birthday Photos in an Orange Ensemble & Blonde Hair
Shaquille O'Neal's ex-wife, American TV personality Shaunie O'Neal, stunned in a gorgeous orange ensemble with blonde hair in recent Instagram photos from her birthday. 
Shaunie O'Neal has always been a woman of many colors. From being a famous television personality to an entrepreneur and an executive producer, she has amassed great success. 
She has also proved to be a rather fashion-forward 46-year-old. To commemorate her birthday a few days ago, she took to her Instagram to post gorgeous photos of herself rocking a lovely orange outfit.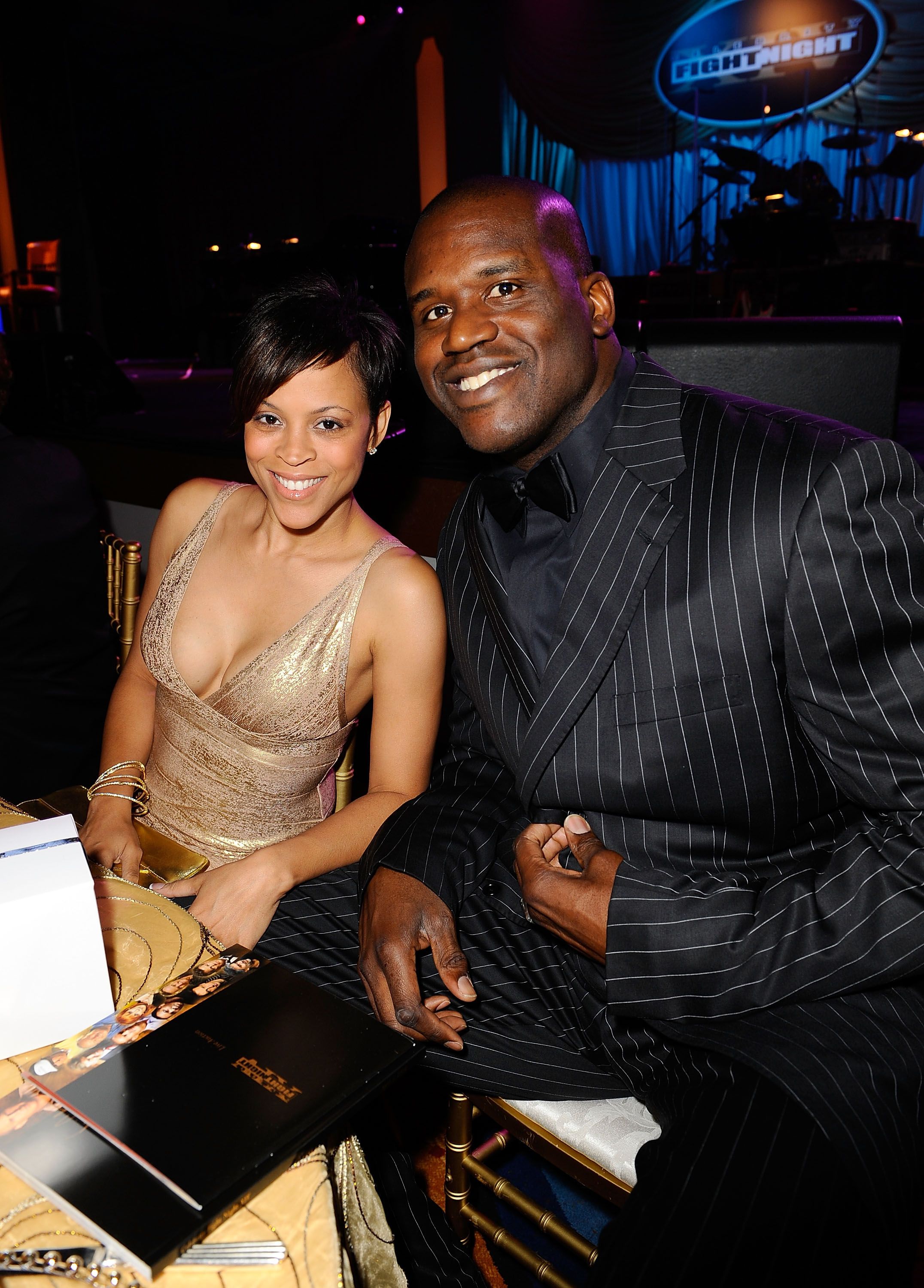 In the shot, the star was seen posing by a window in what must have been her house. She was clad in an orange cashmere turtle-necked crop top with long sleeves that showed off her trim midsection. 
Shaunie combined it with a matching silk skirt that graciously flowed to the ground. Her hair was bleached to a soft blonde look, and it cascaded down her shoulders in luscious waves. 
In the first slide, the TV star was seen standing by the window with an elbow resting on the glass and the other on her waist as she peered outside. In the second shot, she was comfortably perched on a cream chair with her hands folded and she struck quite the pose.
Besides being a glamorous successful star, Shaunie is also a devoted mother of five. She shares four of those lovely children with her ex-husband and retired basketball player Shaquille. However, one of the kids was from a previous relationship. 
Due to its controversial and confrontational nature, it was a huge success as it once hit 4.2 million views. 
The pair started their love story in 1998, back when Shaquille was still a star player for the Los Angeles Lakers. Four years later, they tied the knot at the Beverly Hills Hotel on Sunset Boulevard. After a rocky seven years, they eventually split in 2009. 
Shaunie was given child support and also got custody of the children. Nonetheless, she and Shaquille have maintained an amicable relationship over the years. Proving that there was no bad blood between them, she complimented him on the design of one of his suits in 2018. 
She has clearly been a major influence in the lives of her kids as they never fail to show just how much they love her. Her son, Shareef, even went as far as getting a tattoo of his mother on his arm, much to her surprise. 
The star has also had an eventful couple of years since her split from Shaquille. She created the hit reality show "Basketball Wives" in 2011, and due to its controversial and confrontational nature, it was a huge success as it once hit 4.2 million views. 
The show featured the likes of Evelyn Lozada, Meghan James, Tami Roman, and many more. Roman, however, recently left the show because she fell out with Shaunie and Lozada. 
Outside the box of "Basketball Wives," Shaunie also created a more family-based show titled "Shaunie's Home Court," which documented her life and that of her kids. With this venture, it is clear that the television star's love for her children knows no bounds.