Here's What Goldie Hawn Revealed as She Gushed over Her 2-Year-Old Granddaughter Rani
In promotion of their return to the holiday screen, celebrity couple Goldie Hawn and Kurt Russell ended up speaking less about their working secrets and more about their adorable grandchildren.
Kurt Russell and Goldie Hawn are back with the sequel to their hit flick "Christmas Chronicles 2." Even though the couple shares a special bond onscreen, it's Goldie's bond with her grandchildren that highlighted a recent interview instead.
Grandmother to six, Hawn has close relationships with them all. Her son Oliver and his wife, Erinn Bartlett, share three children, Bodhi, Rio, and Wilder, along with Kate's three kids Rani Rose, Bingham, and Ryder.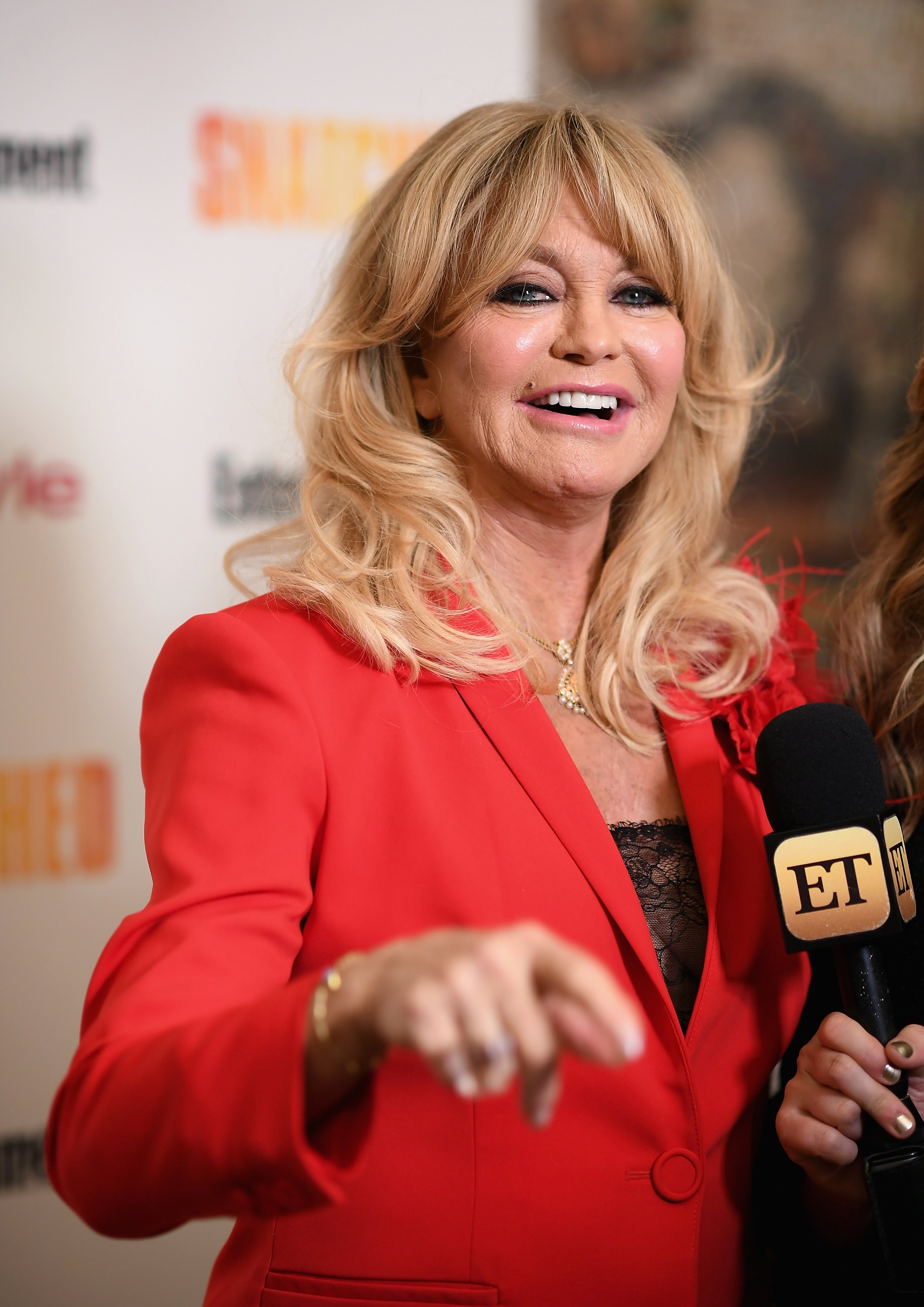 A SPECIAL RELATIONSHIP
Hawn's bond with her youngest grandchild, Rani Rose, shined bright when the tot celebrated her second birthday early in October. In tribute to the special day, Kate shared a touching moment that took place between the pair and wrote:
"She loves to put lotion on everything and watching her delicately wash my mother's hands yesterday was like seeing nature at it's grandest and most empathetic."
Growing fast, Rani Rose discovered the world of "funny faces" as one way she can brighten the days of those around her. That is when she's not dancing like nobody's watching. 
GOLDIE GUSHES OVER RANI
However, according to grandmom Goldie, Rani Rose is good at being funny as well. While speaking with E! News, the actress shared the tot's reaction after Kate redecorated one of the rooms in her house. 
Rani Rose was not around for the transformation, so the next morning when she woke up, the tot saw it for the first time, and she did not attempt to mask her surprise, as Goldie recalled:
"She hasn't seen it, so she went, 'Wow, the whole thing?' She's just two, the whole thing she said. And I'm like oh my God because we say that all the time. She just cracks me up."
ANOTHER ADORABLE HABIT
The promotional interview came shortly after Kate shared an update on Rani Rose's latest adorable contribution to the household. She loves helping mom in the kitchen!
Ahead of Thanksgiving, Kate decided to try out different kinds of pies, and she had the cutest little helper in the kitchen. From helping to get all the ingredients together to learning some whisking and blending tricks, Rani Rose did it in 2-year-old splendor. 
DOTING GRANDPARENTS
Just like Goldie, Kurt Russell also takes every opportunity to spend time with his grandchildren. According to a source that spoke with Closer Weekly in October, the couple got to spend even more time with their grandchildren amid the pandemic, and they loved every minute of it. 
The source said that Kurt and Goldie are constantly involved with the children in various activities. Whether they play on the floor, or badminton outside, or any other game, as long as they all have fun together.