Closer Weekly: Goldie Hawn & Kurt Russell Are Completely in Love with Their 6 Grandkids
Doting couple Goldie Hawn and Kurt Russell are enjoying being grandparents to their wonderful six grandchildren, and their love has intensified amid the ongoing pandemic.
The COVID-19 pandemic has been incredibly tough on senior citizens as they have had to isolate away from their younger loved ones due to their susceptible immune system. 
Veteran celebrity couple Goldie Hawn and Kurt haven't been exempted from this. However, they have been able to go through this tough time with the help of their amazing six grandchildren.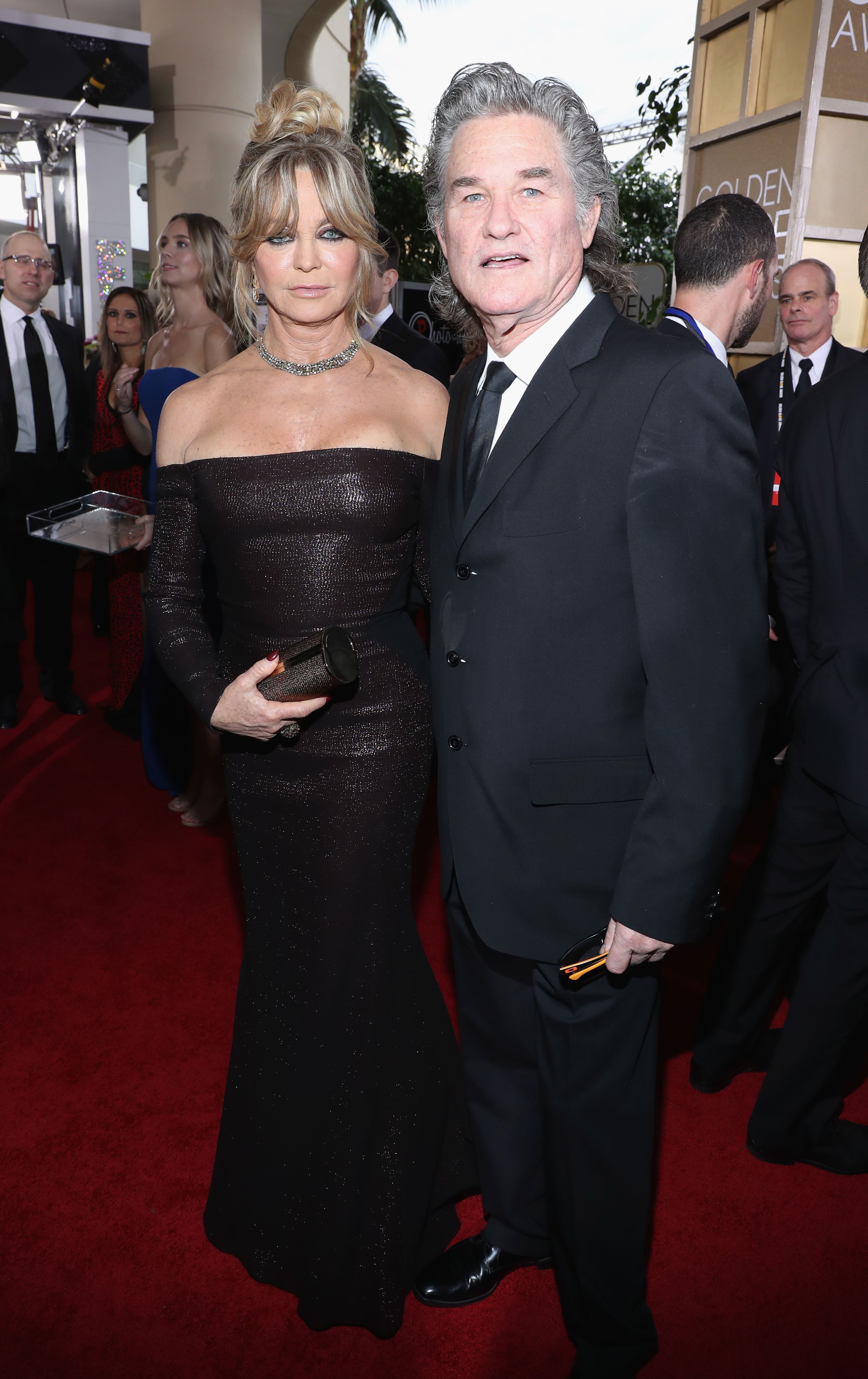 According to a source who spoke to Closer Weekly, Hawn and Russell are madly in love with their grandkids, and the pandemic has made their love for the little ones grow even stronger. The insider said:
"Their door is always open to them. They constantly get on the floor and play with the kids. They play ping pong, badminton … all of the games with them."
While the doting grandparents haven't been able to spend unlimited time with the children —Ryder, Wilder, Bodhi, Bingham, Rio, and Rani Rose— they have used technology to bond with them.
Although Russell and Hawn have never officially tied the knot, their love story has been nothing short of inspiring.
The source noted that Hawn has kept busy amid the quarantine as a yoga instructor and holds classes with the family as a way of keeping them close. She also constantly gives them life nuggets about kindness and authenticity while urging them to spend more time with nature.
In September, "The First Wives Club" actress tugged at hearts when she shared an adorable photo of her son Oliver Hudson and grandaughter Rio enjoying the weekend as they made pizzas at home. 
The father-daughter duo was making pizza dough in the shape of love as they showed off their home's beautiful aesthetics. Hawn gushed over how her son and granddaughter were the utmost definition of love in the accompanying caption.  
The pandemic hasn't only been a good time for the actress to bond with her grandchildren, but also with her partner of 37 years, Russell. According to a source close to the couple, the lovebirds have connected more during the quarantine.
The insider noted that Hawn and Russell had found a system to work for them, making them rarely argue. Unlike most Hollywood couples, the lockdown has been kind to the duo, and they bond over activities like cooking and meditation.
Although Russell and Hawn have never officially tied the knot, their love story has been nothing short of inspiring. During an episode of Oliver and Kate Hudson's podcast, "Sibling Revelry," the siblings spoke about the moment their mother fell in love with "The Hateful Eight" star.
They recalled that it happened when they were relatively young, and Russel and Hawn came back from a date and found them asleep. Instead of walking away after seeing them asleep in their room, Russell sat by their bedside and looked at the kids for a while before leaving. It was at that moment that Hawn fell in love and knew she wanted to spend forever with the actor.