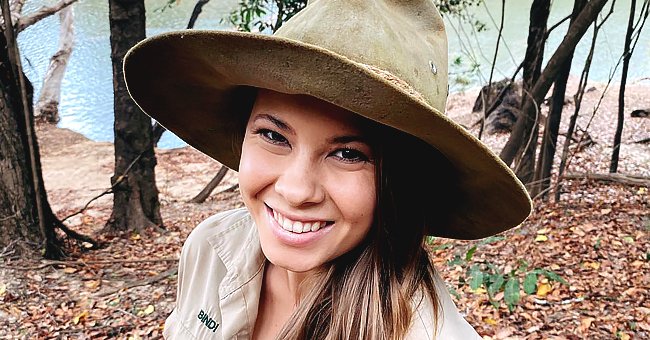 facebook.com/BindisueIrwin
Bindi Irwin Posts Wedding Pics in B-Day Tribute to Her Brother & Fans Mistake Him for Dad Steve

Bindi Irwin shared a gorgeous photo of her and her brother honor his born day. Irwin looked amazing on her throwback images, and her brother looked quite dapper himself.
Bindi Irwin posted her wedding pictures in a birthday tribute to her brother Robert Irwin, who fans mistook for their father, Steve Irwin. The duo's snapshots together were heartwarming as they celebrated her wedding day.
22-year-old Bindi shared a 2-slide post and posed holding her brother's arm while she had her beautiful bouquet in her other hand. Robert posed while glaring at his pretty sister.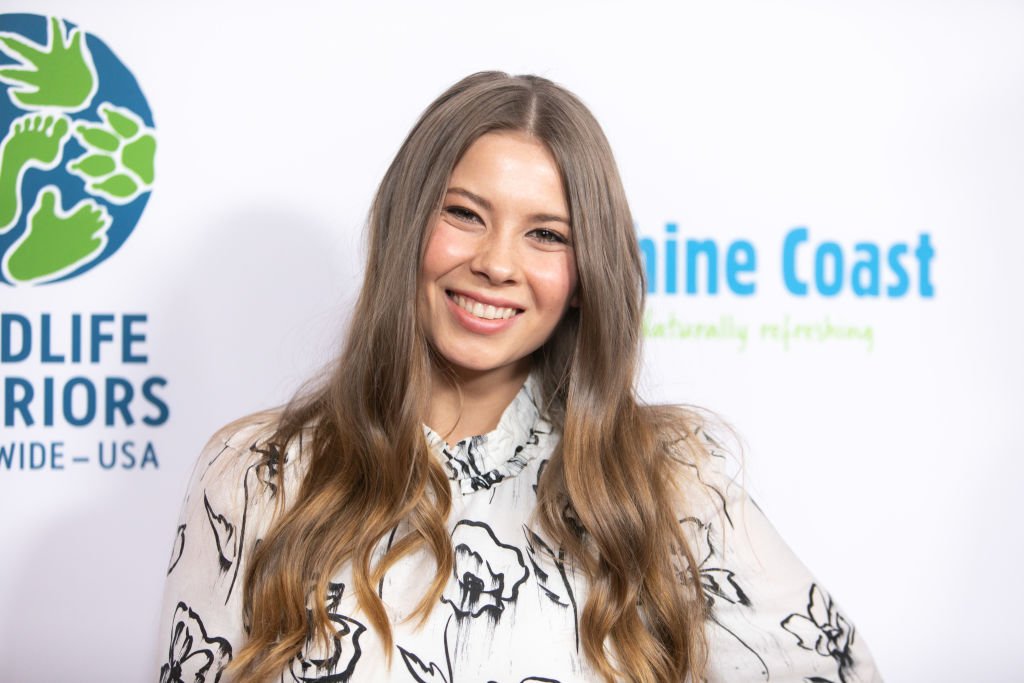 Bindi Irwin attends Steve Irwin Gala Dinner at SLS Hotel on May 04, 2019 in Beverly Hills, California | Photo: Getty Images
"Happy Birthday to my amazing brother! Your kind heart and fantastic sense of humor makes my every day. Our baby girl is going to love her 'funcle' (fun uncle) so very much," she captioned her post.
Bindi further stated that her brother is one of the brightest lights that the world has ever seen and declared that she will always love him. How sweet of her to note such a moving post.
Instagram followers took to the comments section to point out how much Robert looks just like his dad. Most were spot on about Robert having the same resemblance as his late father.
One follower said, "I thought it was Steve for a moment," while another asked, "Does anyone else think Robert looks just like Steve in the first pick? Like holy cow! I look at him, and I see Steve. One said, "Happy Birthday to Robert, surely he is his dad's twin."
Bindi wore a stunningly lovely white gown that had lace trim on the upper and lower body. The dress had a boob tube design on the neckline, and it fitted her perfectly well; she finished her look with a white headpiece on her pretty brown hair, which she curled down.
Alongside his sister, Robert wore thematic blue trousers and a long-sleeved shirt, which he pulled up near his elbows. The now 17-year-old belted his pants with a brown belt with matching sneakers.
In their second photo, the brother and sister posed while embracing one another as Bindi had her back turned to the camera, which showed stunning details of her gown. The dress had a lower back cut out in V-shape with buttons running down in their emotional snap.
Bindi's heartfelt post of wishing her younger brother a happy birthday made us sigh with awe. According to Today, Robert was born on December 1, 2003, and the siblings have a very tight-knit relationship.
Their dad was a "Crocodile Hunter," and they are also into wildlife just like their dad. It appears their parents have passed down their love for animals onto their kids.
Bindi's message of Robert being a fun uncle came highly noticed as she is currently pregnant with her first-born child with her husband, Chandler Powell. Bindi and Powell are expecting a baby girl.
In October, the TV personality reportedly revealed how she thinks her sibling will be the best uncle. The conservationist also enthusiastically shared how she is excited for Robert to meet their baby girl.
Bind and Robert are well-known for their work at the Australian Zoo, their appearances on movies and TV shows, according to the List. Both siblings grew up in the limelight and have made names for themselves globally.
The two usually fill their Instagram feeds with photos of them together and showing off their sibling bond. Bind and Robert have reportedly bragged about their close relationship for years on social media.
While the siblings show their affection for each other, Bind also recently gushed over an intimate video from her pregnancy ultrasound with her fans. The animal lover gave a glimpse of what's to come as she prepares for birth in 2021.
Bind reportedly wrote that their unborn baby is a beautiful light of their lives. She stated that she is beyond grateful that the baby chose them as parents and cannot wait to welcome her next year.
Please fill in your e-mail so we can share with you our top stories!