Snoop Dogg Shows His Precious Granddaughter Frowning — See What She Said in This New Video
Snoop Dogg recently took to social media to amuse his fans with a short video of his cute granddaughter saying "No" with an adorable frown on her sweet face. 
Snoop Dogg recently showed off his granddaughter Cordoba in a video clip he posted on his Instagram page. Cordoba could be seen sitting on a chair in the video, dressed in tie-dye overalls and a matching bow clip in her styled hair.
The footage began with the camera moving around the adorable toddler in a circular motion. Cordoba, who seemed to object to the camera moving around her, voiced her dissent with a drawn-out "no." However, the camera just kept going.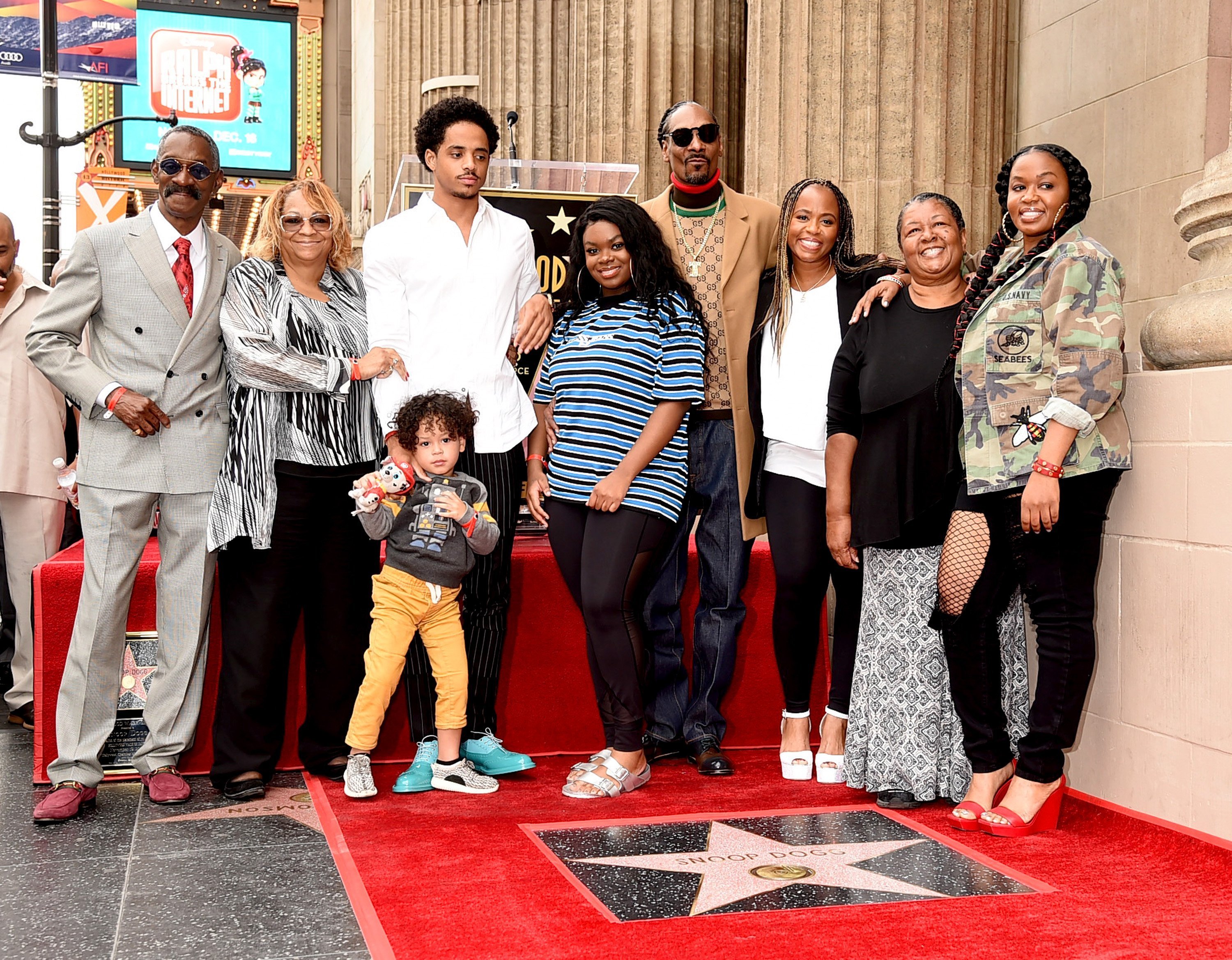 This prompted the frowning toddler to give a sharp "no," which got her the desired effect. The video was shot in a house, and some of the things that could be seen included Christmas decorations and a small dining set. 
In his caption, Snoop, who reportedly has an IQ of 147, introduced Cordoba as his "Granddaughter," then went on to joke about how she meant it when she said "no."
Fans lapped up the sass in the comments section, and it was apparent they were all in love with the toddler who could not look cuter despite the frown she had been wearing at the time.
They have seen their share of ups and downs, one of which almost led to their divorce.
Cordoba was born to Snoop's youngest son, Cordell, who welcomed her in 2019 with his girlfriend, Phia Barragan. Since her birth, she has stolen many hearts with her cute antics.
Like Snoop, his wife Shante Taylor is completely taken with Cordoba and is fond of sharing photos and videos of the toddler on social media whenever she can. 
Snoop is and has always been a dedicated family man to his wife and kids, so imagine his joy when he became a grandfather. That's right, they knew no bounds. 
He has since extended his dedication to his grandkids and has demonstrated his love for them one too many times on the internet. After the birth of his first grandchild Zion, Snoop told Today what kind of grandpa he would be. He said,
"I'm going to be a gullible, get-away-with-everything kind of grandpa." 
Zion was born to Snoop's oldest son, Corde Broadus, who had him with his then-lover Jessica Kyzer. In 2017, he welcomed another child, a daughter named Elleven, with his partner Soraya Love. 
Aside from Corde, Snoop has three other children – Cori, Cordell, and Julian Corrie Broadus. The award-winning rapper shares Corde, Cori, and Cordell with his longtime wife Shante, while Julian is the product of his extramarital relationship with Laurie Holmond. 
He and Shante tied the knot in 1997, and between then and now, they have seen their share of ups and downs, one of which almost led to their divorce. Thankfully they weathered the storms together and came out on top.