Ice-T's Wife Coco Austin Shows off Her Daughter Chanel's LOL Themed Surprise Birthday Party
Ice-T's wife Coco Austin just took to social media to show off the surprise LOL themed birthday party she threw in honor of her only child with the rapper. 
Famous actress Coco Austin took to her Instagram page to give her fans glimpses of how the over-the-top surprise birthday bash she threw for her only daughter, Chanel, went down.
The first in the series of pictures the proud mother shared was a family shot that featured herself, Chanel, and Ice-T posing in front of a "Chanel Sweets Stand." She had Chanel in her arms, and the child could not have been happier.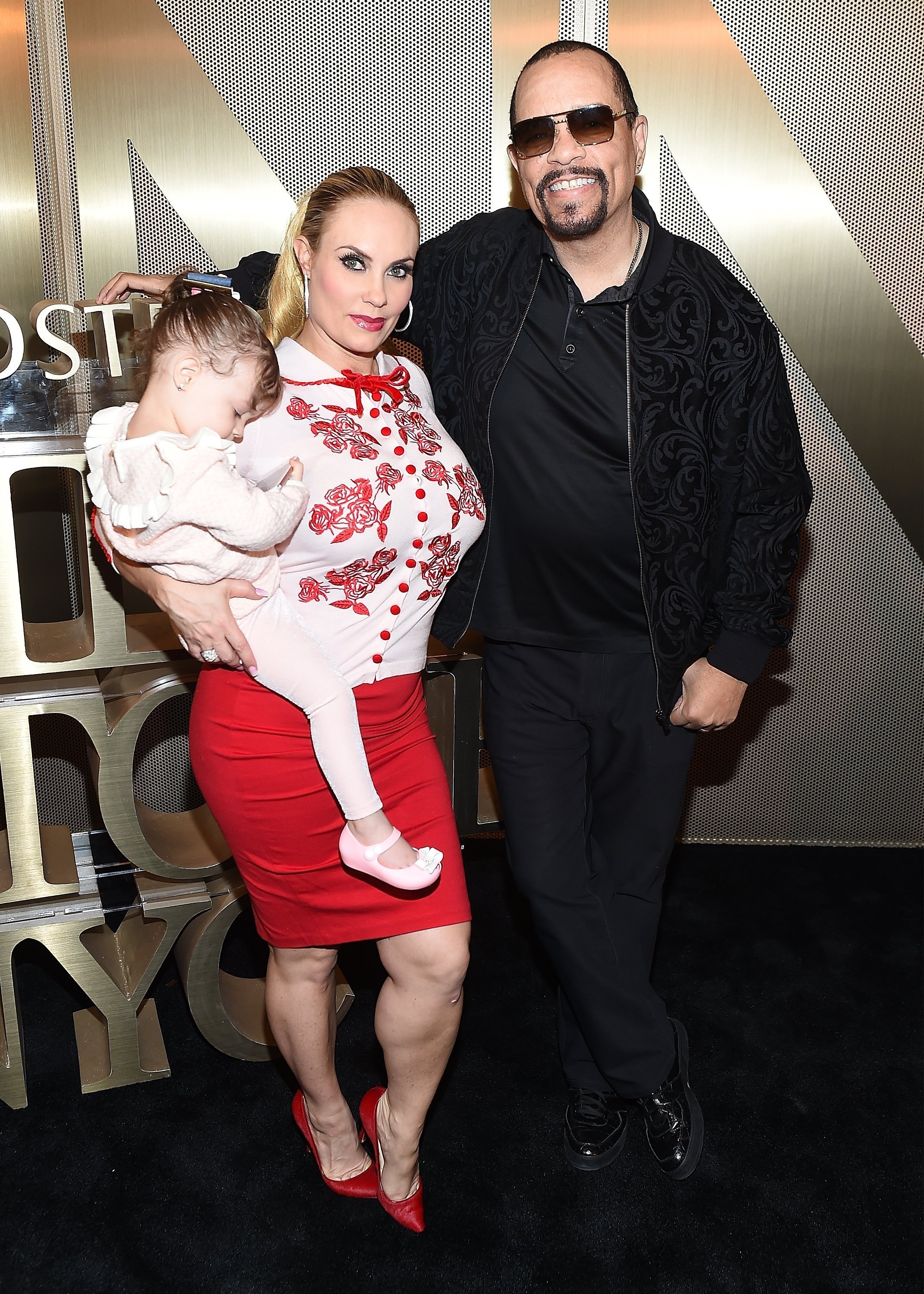 The makeshift stand held a variety of things, including round cut cardboard that read "Chanel LOL Surprise" and a LOL-themed cake that looked too perfect to be edible. There was also a giant pillar made up of different colored balloons. 
Coco wore a cute colorful top, which she tucked into the tight cream-colored pants she wore. A shimmery gold belt secured the outfit while the colorful spectacle the actress had on complimented it. 
The birthday girl wore a pink dress that had LOL doll cartoons drawn all over it. The dress was showcased in another photo Coco shared, which captured Chanel smiling as she stood beside her. 
The dress was sleeveless, but in some shots, the giggly little girl could be seen complementing it with a pink petticoat. The last photo in the montage was one that saw Coco posing with two of her friends. 
The celebration came a week late because the family dog died.
In her captions, the famous actress admitted that COVID-19 affected the ceremony because only a small group of people could make it. She also revealed that the preparation took a week, which is almost unbelievable because of the apparent work put into pulling it off. 
The cake was perfect, the outfits were great, and the decor was out of this world. There was a built-in salon, and a 360 picture booth was installed for the event. 
Coco is fond of going all out for her daughter's birthdays, and she began the tradition right from the lavish birthday bash she and her husband threw for Chanel when she clocked one. 
The celebration came a week late because the family dog died, but it was an elaborate event that saw the mother and daughter coordinating in several different outfits, including Cinderella dresses.  
It is not hard to see why Coco loves Chanel so much – the cute girl is the first and only child she shares with Ice-T, who she wedded in 2002 after her divorce from Mike Williams in 2001. They welcomed her two weeks early in November 2015.
They celebrated their 18th anniversary in 2019, and from the looks of things, they will certainly be celebrating many, many more.